Website Firewall Lock Page
If malicious or suspicious request to your website is detected by Virusie WAF a special firewall Lock Page demonstrates to a Visitor for a specific period of sanctions agains it's IP.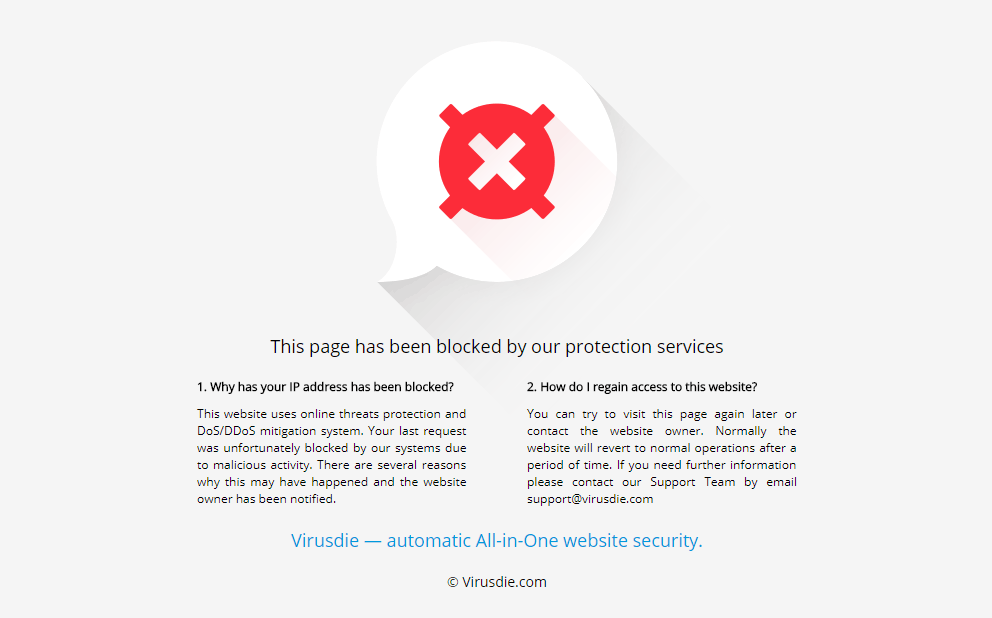 Branded Firewall Lock Page
If your are using Plans for Partner Agencies you may brand lock page with your agency logo and your contacts.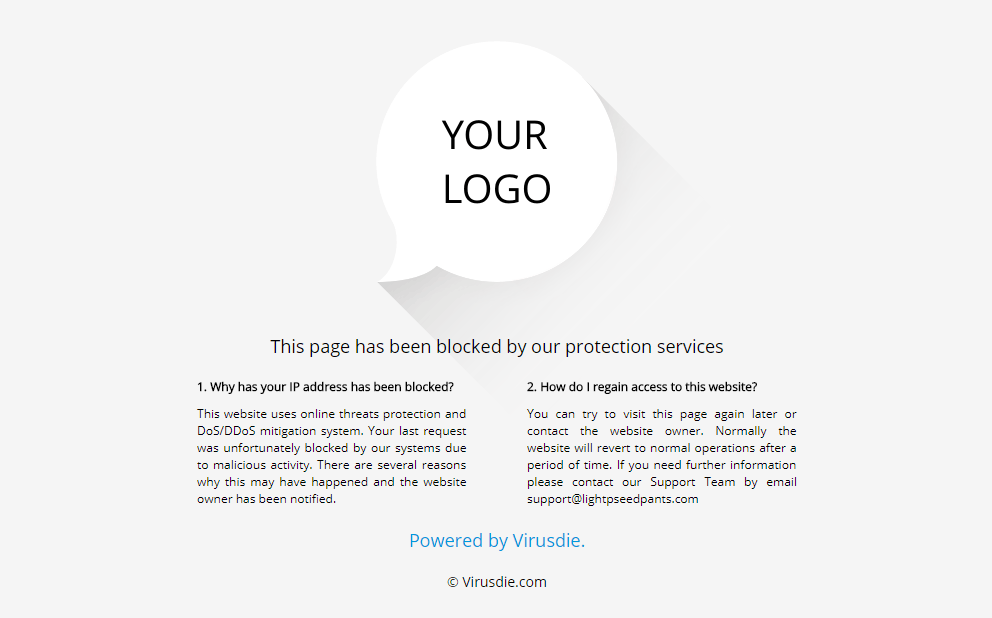 Learn more about Virusdie Website Firewall.