Imunify360 Security Software for Web Servers
Powered by Virusdie, Imunify360 is a next-generation security solution built by CloudLinux for Linux VPS, Dedicated, and Shared servers. It uses herd immunity and the six-layer approach to provide total protection against attacks.
Developed by CloudLinux and powered by Virusdie Imunify360 is an automated security solution with AI. It will protect your Linux Web Servers from infections, maintain secure kernels, and keep you in the know with relevant information.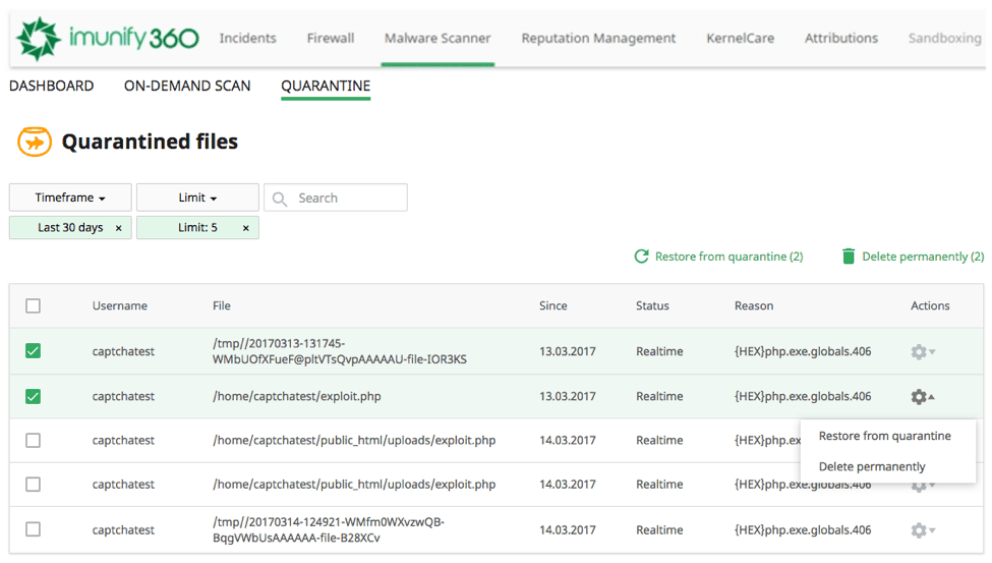 Use Virusdie technology on your VPS, Dedicated server or shared hosting easily with Plug & Play comprehensive security software Imunify360 for Linux Web Servers. It is a GUI-based software perfectly integrated with Virusdie and based on Virusdie.Server and File Cleanup API.

Compatible with: cPanel, DirectAdmin, Plesk control panel.
Features:
Advanced Firewall;
IDS/IPS;
Malware Detection;
Sandboxing;
Patch Management;
Reputation Management;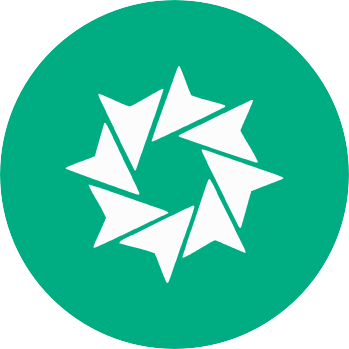 1. Learn more and Purchase
Visit Imunify360 page to learn more about it and check our possible plans starting from $5/month depending on license type.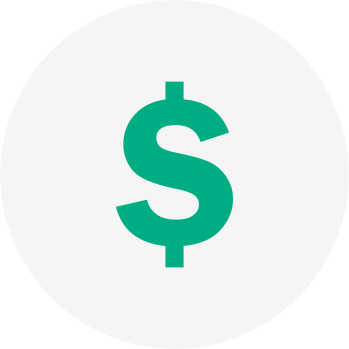 2. Join Imunify360 reselling partner program
Start to earn more on website security. Upsell your offering with Imunify360 today. and increase profits on your VPS & Dedicated Plans.
Testimonials
As the software vendor focused on security, we aim to deliver top notch performance for all our products. One of the most important features we needed to absolutely perfect in Imunify360, our new security solution for Linux Web servers, was malware detection and the ability to remove malware from servers automatically. The partnership with Virusdie has given us an opportunity to improve these features greatly. Using Virusdie will allow us to give our customers the best possible all-encompassing Web server security solution.

Now we have integrated Virusdie products for automatic malware scanning and removal within our new Imunify360 security product. This partnership will allow Virusdie to expand its hosting market reach and help CloudLinux improve web server malware detection and provide automatic malware removal to its customers, as well as other features in the future.

Thousands of website owners have already evaluated high-class malware protection provided by Virusdie. Until recently the convenient usage of the service through the GUI was available only to Virusdie's SaaS users. But now with the release of Virusdie integration with ISPmanager server control panel owners of VPS or Dedicated Servers also have such possibility.

Virusdie's philosophy fully coincides with ISPmanager's: both website protection against viruses and overall server management should be easy and useful.

Alexey Korolyuk

Co-founder & CEO at

REG.COM

A big number of websites in Web are commercial. Most of the site owners, administrators and websmasters are focused on providing better user experience and fulltime website stability to their customers. Malicious code or a suspicious activity on a website may degenerate the flow of customers and buyers and lead to big problems with SEO results and website reputation. It's a very difficult task to detect and clean website from malware, even for a website security expert. And it may take them many hours or days. However, that is a problem that should be solved as quick as possible.

Now we provide a built-in solution for automatic malware detection and automatic website cleanup based on Virusdie.Server to all our customers who use our Shared hosting service. This solution lets us detect infected websites and remove malware automatically and very accurately on our service. And it's a great feature that websites are stable after automatic cleanup. So, our customers may use it and don't waste their time on scanning and cleaning their websites.
Want to become a partner?
We working with hosting providers, registrars, web development agencies and other companies to bring security benefits of Virusdie to all of their customers. We have control panel plugins and an API that makes the integration easy. To become a partner, just send us a request at partners@virusdie.com.
The Virusdie partner program is only for businesses that offer some sort of domain or website services to their customers (such as hosting companies or web development agencies). If you are looking to use Virusdie for your own website, please sign up using sidebar right or click "Log In" on top.