Blacklist monitoring
Virusdie helps you to see when your website Blackisted. It means (Blacklisted) that an access to your website now is restricted by one or several services (eg. Google blocks your website in Google's SERP) and you lose your users.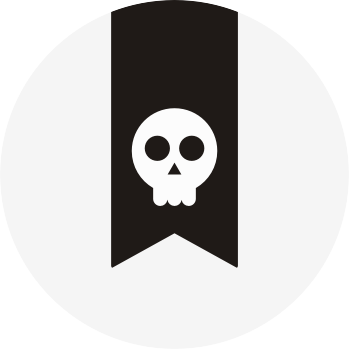 What should you do when you see the Skull?
Virusdie check your website's blacklisted status every time it scan your website. When you see a skull icon on your Website Antivirus panel (or the status "Blacklisted" in the list of your websites) it means that your website is Blacklisted. View more informations about your website's Blacklisted status by clicking a skull icon.