Blacklist monitoring
Virusdie helps you to see when your website Blackisted. It means (Blacklisted) that an access to your website now is restricted by one or several services (eg. Google blocks your website in Google's SERP) and you lose your users.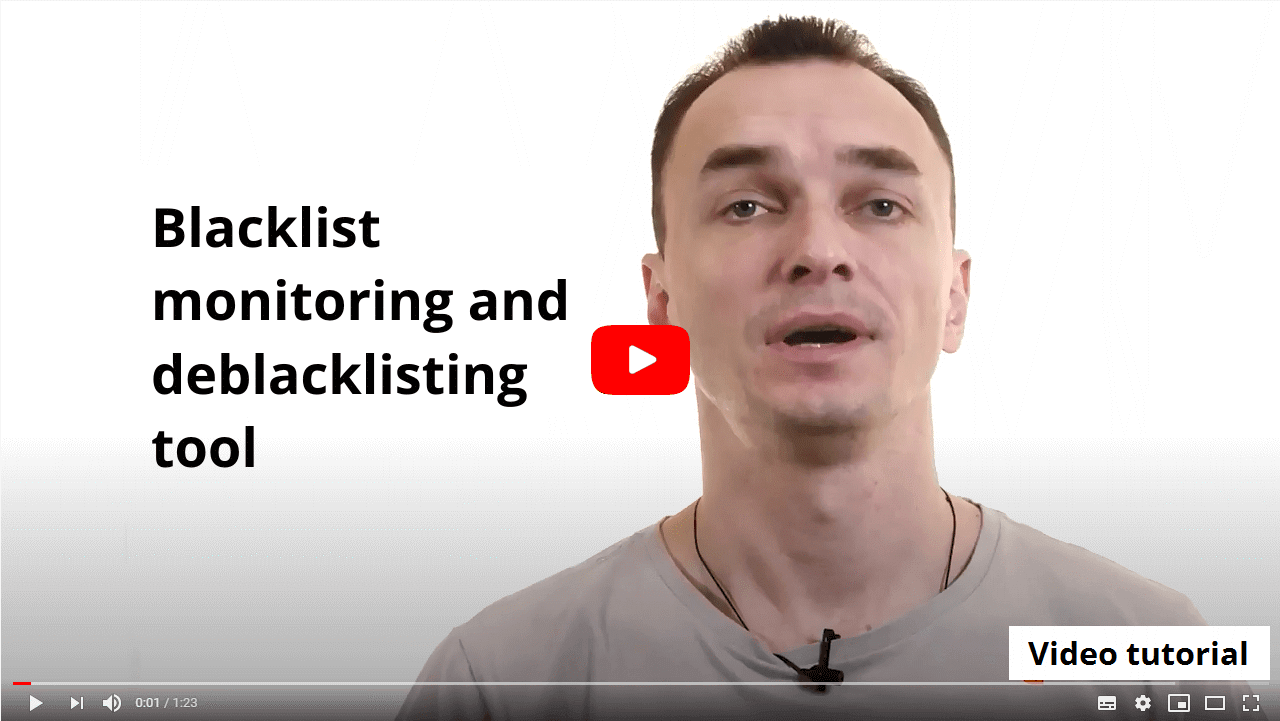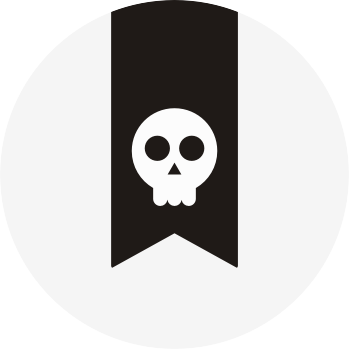 We scan your sites for 60+ blacklists.
Each 10 days Virusdie updates blacklist status for your sites automatically from blacklists providers. Also you can redo blacklist scan manually by one button click, if you need it. Blacklist data provided by: ADMINUSLabs, AegisLab WebGuard, Alexa, AlienVault, Antiy-AVL, AutoShun, Avira Checkurl, BADWARE.INFO, Baidu-International, BitDefender, Blueliv, CRDF, C-SIRT, CLEAN MX, Comodo Site Inspector, CyberCrime, CyRadar, desenmascara.me, DNS8, Dr.Web Link Scanner, Emsisoft, ESET, Forcepoint ThreatSeeker, FortiGuard Web Filtering, FraudSense, G-Data, Google Safebrowsing, K7AntiVirus, Kaspersky URL advisor, Malc0de Database, Malekal, Malwarebytes hpHosts, Malwared, Malware Domain Blocklist, Malware Domain List, MalwarePatrol, Malwares.com, Netcraft, NotMining, OpenPhish, Opera, Palevo Tracker, Phishlabs, Phishtank, Quttera, Rising, Sangfor, SCUMWARE, SecureBrain, Sophos, Spam404, SpyEye, Tracker, Spamhaus, StopBadware, Sucuri SiteCheck, ThreatHive, Trend Micro Site Safety Center, Trustwave, urlQuery, Virusdie External Site Scan, VX Vault, Web Security Guard, Webutation, Wepawet, Yandex Safebrowsing, ZCloudsec, ZDB Zeus, Zeus Tracker, Zvelo (the list above could be changed).
What should you do when you see the Skull?
Virusdie check your website's blacklisted status every time it scan your website. When you see a skull icon on your Website Antivirus panel (or the status "Blacklisted" in the list of your websites) it means that your website is Blacklisted. View more informations about your website's Blacklisted status by clicking a skull icon.