File editor
A built-in file editor with malicious code highlighting helps you check out incurable and not yet cleaned malicius and suspicious code in files.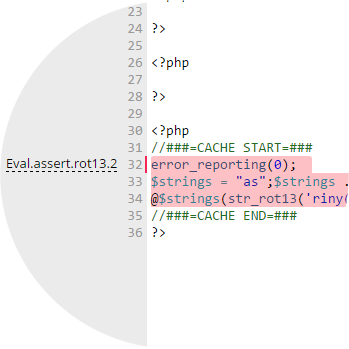 Malicious code highlighting.
With a Virusdie built-in file editor you can easily see malicious code fragments in files. It's really helpful if there are some incurable files found on your website. Use file editor to analyze malicious code in files, edit file content and delete files from your website.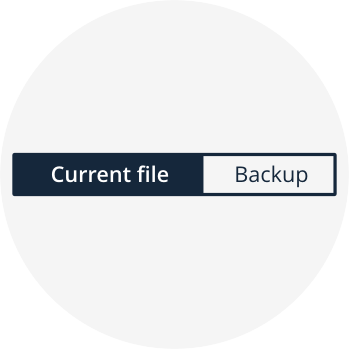 Automatic backup.
You can restore cleaned or deleted files using the switcher (Current file / Backup) in the built-in File editor by clicking it from the malware removal report. You can restore cleaned or deleted files over the last 30 days. Neutralized copies of infected files to be restored are stored in the repository on your server.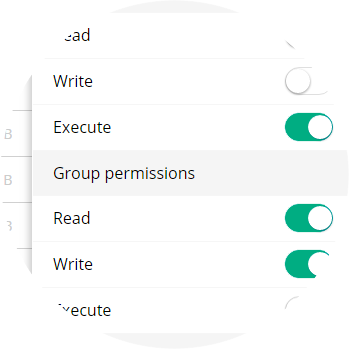 File permissions.
File permissions helps you set the permissions to files on your website with a built-in file editor. Just click to a switch to enable or disable specific file permissions. Then save changes by clicking Save Permissions button at the bottom. A powerful seach tool is available too.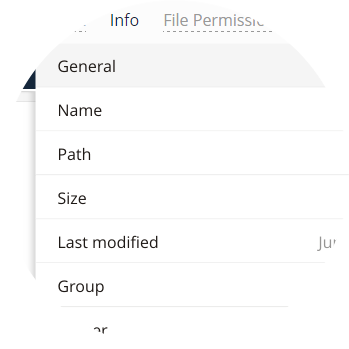 File info.
Detailed file info shows all file's data you need (file path, size, date of last modification, etc.) including last scan or malware removal report summary.
File manager with an infected files and folders markers is one of amazing built-in tools too. Learn more about it.