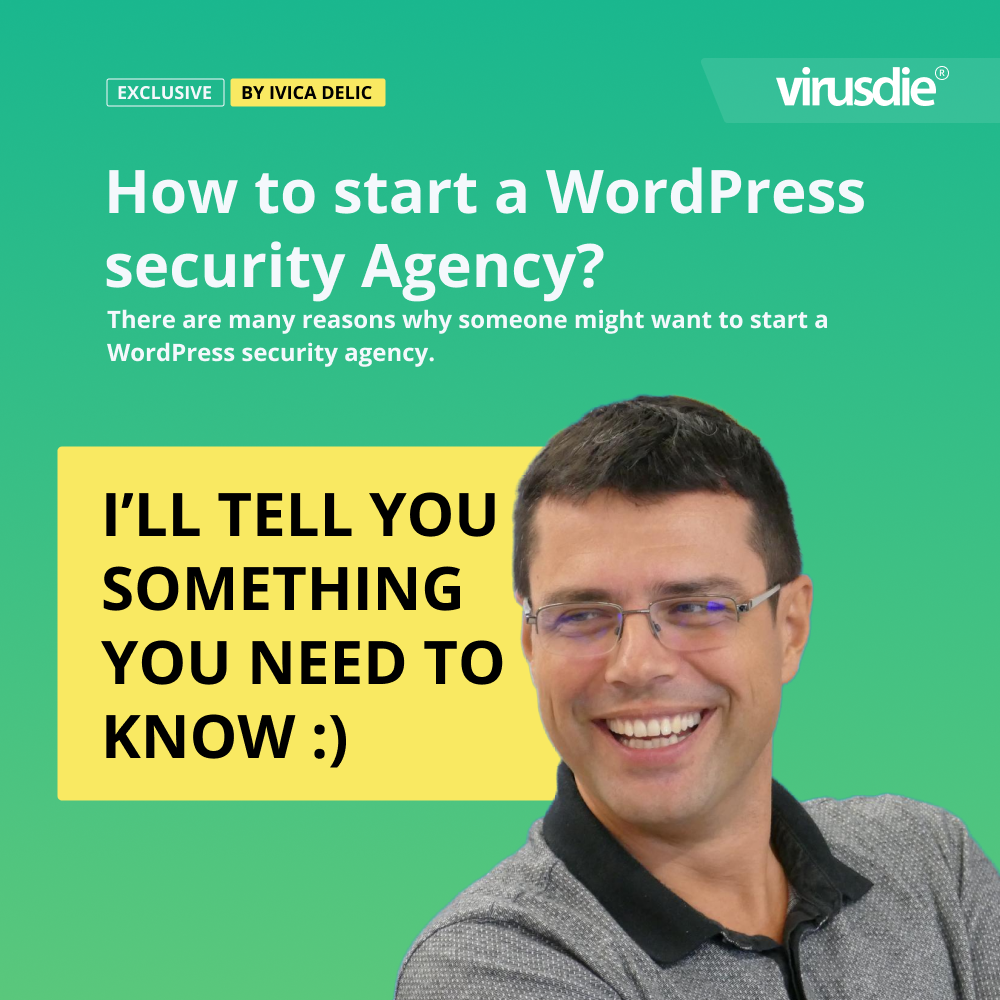 EXCLUSIVE | How to start a WP security Agency? Reasons why someone might want to start a WP security agency.
The Internet is a vast ocean. It can change your life for better or for worse. If you are reading this, you have probably heard of WordPress. This content management system is used by millions of people around the world. It's incredibly popular and has been for quite some time.
Most people know WordPress as a tool for publishing blogs, but not everyone knows about its security implications. In this article, we will talk about why starting a WordPress security agency is such an important step today and in the future for some companies.
Fortunately, it has never been so easy to start a WordPress security agency. There are many self-service solutions available today that make it easy for you to keep your site secure without needing any special technical knowledge or resources, aside from some basic software installation and updates.
Why should you start a WordPress business?
There are many reasons why someone might want to start a WordPress security agency. Maybe you have a passion for WordPress and helping others secure their websites. Maybe you have experience in information security and want to use your skills to help others. Or maybe you are just looking for a new business opportunity in the WordPress space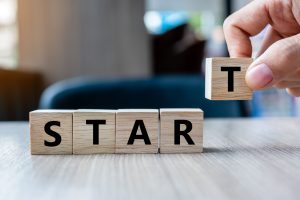 .
Aside from the security aspects, WordPress is an extremely scalable and profitable business opportunity. Some people even start WordPress agencies solely for the SEO benefits.
Another reason why you should start a WordPress business is that there's a huge market out there, and you can customize your services to meet specific needs without having to spend time and money figuring out what would be best for each client.
With a platform as strong as WordPress, it's easy to grow your business as long as your niche is in line with the market in general. This can be done by offering different service levels or by choosing your own niche within this large market.
What is a WordPress Security Agency?
A WordPress security agency is an organization that specializes in helping organizations, businesses, and individuals secure their websites by implementing best practices and monitoring for potential vulnerabilities.
With the right tools and processes in place, organizations can ensure that their website is safe from hackers and cybercriminals. However, it's not just one process you need to implement to set it up, there are many steps you need to take to run an effective WordPress security agency.
In our article below, we will go over what steps you should take when starting a WordPress security agency.
How to start a WordPress Agency step by step?
The first step to starting a WordPress security agency is to take the time to learn everything you can about the platform. This includes familiarizing yourself with the basics of the software and how it works.
You should also familiarize yourself with all the major components, as well as the strengths and weaknesses of the platform. Once you have learned everything you need to know, you can move on to how your business will work once you have it set up.
Decide on your niche
There are two ways to start a WordPress security agency: you can either specialize in one particular area of WordPress security, or you can spread your services across multiple areas such as website design, mobile app development, and hosting.
If you choose the latter, it's important to think about what your niche should be before starting your business. If you want to focus on a specific area of WordPress security that involves some sort of hacking or vulnerability scanning, there are many tools available today that make this possible.
Security researchers have developed tools like WPScan that allow anyone to easily run scans for any website without having to access the server itself. Similarly, Virusdie offers its popular managed firewall which protects the site from attacks from external and internal threats.
These are just a few examples of the many options available to protect your website from hackers and vulnerabilities. So, do not be afraid to develop your own process based on these examples if it makes sense for your business model or expertise.
In other cases, if you want to offer a full-service solution with multiple services, one option is to offer website design support, mobile app development, and hosting, as mentioned earlier. This way you can reach more people and make more money, but it may also require some additional time to develop new ideas or manage clients effectively.
Clearly define your mission and goals and formulate a business plan
As mentioned earlier, starting a WordPress agency is not something to be taken lightly. It requires a lot of planning and commitment to achieve your goals. You need to determine what you want this business to be about, what you want it to accomplish, and how you want to accomplish it.
If you want the agency to help bloggers with marketing strategies or offer their own services for a fee, then you need to determine specific target markets and make sure your service can meet the needs of those customers.
If you want the agency's sole purpose to be helping people protect their websites from hacking and giving them valuable advice on how to better protect their sites in the future, then you need to establish value propositions that prove why people should choose your company over others in the industry.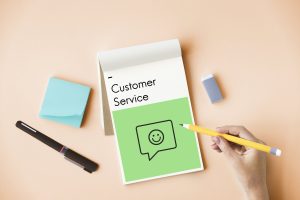 It's important that your business plan is clear on these points, because they define exactly what kind of business it will become and how well it will ultimately perform. Starting a WordPress security agency helps businesses grow.
Ask yourself these questions:
"Who are we going to serve?"
"Why do we want to provide these WordPress services?"
"Where do we want the agency to be in 12 months? How about 24 months from now? Or in 5 years?"
Choose a unique, memorable name
A common mistake many new business owners make is choosing a boring, nondescript name for their business. Unique, memorable names are important because they help you stand out in the industry and can help build trust with your customers.
When you choose a unique name, it's easier to communicate with your potential customers because you give them with something that will stick in their minds. For example, if you are starting a
WordPress security agency, your company name could be something like "The WordPress Security Agency" or "The Secure WordPress Agency." These names would reveal why your business exists and what it is meant to do. The uniqueness of these names would help to get people interested in contacting you and working with you in the future.
Choose which services you want to provide
There are many ways to protect your site from hacking threats. Among the options available to you, you can use any of them by themselves or combine them to provide a robust package of services.
Some of the most popular services today include:
– DDoS protection
– Web application firewall (WAF)
– Managed WordPress hosting
– Managed server configuration management
– WordPress security audit
– WordPress vulnerability assessment and patching
….etc.
Establish a legal entity and obtain the necessary licenses
The most important step you need to take before you start your WordPress security agency is to form a legal entity. This is necessary because the company needs to be recognized by law enforcement agencies. This means that it will help avoid liability issues when clients give permission for their website to be accessed under your service.
You can start this step by registering as a limited liability company (LLC) or corporation with the state in which you are located. You will then need to obtain all necessary licenses and permits from all relevant authorities, such as the Federal Communications Commission (FCC) and the US Department of Homeland Security (DHS) in the US, before starting your new business.
Once this is done, you'll have laid the foundation for your WordPress security agency while staying out of court.
Establish your Agency's branding
Determine the branding of your WordPress security agency. This includes things like choosing a logo and color scheme, and creating a tagline. Security and privacy solutions for WordPress websites.
The branding of your WordPress security company should be professional and consistent across all channels. You want your customers to immediately recognize your WordPress security company when they see it. Give your WordPress security company a professional logo and design that is consistent across all channels. Your branding should be instantly recognizable to anyone looking for WordPress security services.
What type of clients do you want to target?
Are you trying to attract WordPress site administrators and developers who need professional security services for their WordPress-based websites?
Virusdie company provides professional security tools for all the majority CMS-based websites. Virusdie uses the latest security technologies to protect websites from cyber-attacks. They also provide 24/7 support to keep your website safe.
Virusdie built the brand over years, paying attention to every detail. We can see the results today.
Choosing colors for your branding
There are many options when it comes to choosing colors for your branding. You can use a combination of primary and secondary colors, or choose a single color that represents your company's identity. Also, you can opt for a neutral color to avoid potential color conflicts.
Primary colors: Red -Blue -Yellow
Secondary colors: Green – Orange -Pink
Choosing fonts for your branding
Fonts are an important part of any branding strategy. Therefore, it is important to choose fonts that are both visually appealing and functional. Some popular fonts to consider for your branding are: Arial, Helvetica, and Sans-Serif fonts.
The visual identity you create must be clear and recognizable. The impression you want to leave on the battlefield and later show and justify through the leverage you provide. Developing a brand requires consistency, precision and a tremendous amount of patience. A brand can take years to build, and a single mistake is enough to damage its reputation forever.
Fill out your team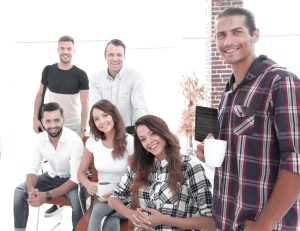 You need to decide who you want on your team. Most likely you will need web developers, designers, a marketer and of course a support/security team. Depending on what you want to offer your customers, you may also need a salesperson or someone to handle customer relations.
After deciding what your team needs to offer and what type of business you want, it's time to fill out the necessary applications that you can find online.
Create the WordPress Security Agency's website
One of the most important steps you will need to take in this process is to create a website for your WordPress security agency. You can either create a website yourself using a platform like WordPress, or you can outsource this task to someone who has experience creating websites.
If you choose the latter, make sure you choose a reputable provider, as this will affect your company's reputation and online presence.
Create your WordPress Agency's toolbox
Once you have decided to start a WordPress security agency, the first step is to assemble your toolbox of general and security tools. Your toolbox should consist of several important tools that will help you in your work and support you in case something goes wrong.
That's why you should:
– invest in WordPress business tools
– collect and organize your WordPress tools
For example, you need a content management system (CMS) to upload and manage all your WordPress sites, a payment gateway to accept online payments, and an SEO plugin to manage all your SEO efforts.
Set your Agency's prices
You need to make sure you're charging enough to cover your costs and also make a profit, but not so much that clients are put off by your prices.
You also need to decide if you want to charge per project or per hour. Once you've set your prices, you're ready to start marketing your WordPress security agency!
Develop and document your Agency's processes
Develop a security process for your WordPress agency. You want to be able to identify vulnerabilities and threats at a glance so you can fix them quickly. That way, you can respond to any issues in a timely manner and prevent them from negatively impacting your business.
You should also document all of your processes and make sure everyone on your team knows how they work in case something goes wrong.
Set up your Agency's internal reporting system
Set up a solid reporting system that your team members can easily access. Ensure that all security-related events are effectively recorded and tracked.
Consider taking steps such as:
1) Keep track of your risks and rewards
2) Set up a risk assessment schedule
3) Ensure all risks are addressed
4) Monitor the progress of specific risks
5) Hold regular meetings with security personnel
Promote your Agency's business – start marketing it
Promote your business on social media such as Facebook, Twitter and Instagram. Start marketing in a way that makes sense to your audience before the hackers target it as well.
This makes it easier to draw attention to the existence of your business and gives you the opportunity to reach potential customers on social media, as they are more willing to follow an online brand with more followers.
– Physical ways to market your business
If you post regularly on social media, you can build a following for your business, which in turn can lead to more customers. In addition, physical marketing methods such as signage and advertising can also help attract the attention of potential customers.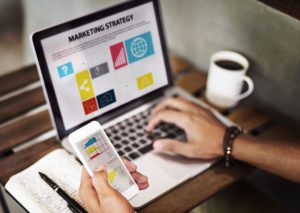 – Digital Ways to Market Your Business
There are a number of different digital marketing methods that businesses can use to gain the attention of potential customers. These methods include online advertising, online marketing campaigns, and online content marketing. In addition, businesses can use social media platforms to interact with potential customers and share information about their products and services.
– Content marketing
Content marketing is the process of creating and distributing high-quality content that helps your business attract and retain customers. Content marketing is a key component of a successful digital strategy and can help you reach new customers, build awareness of your brand, and generate leads.
All three of the things listed are interrelated and it is ideal to use them in synergy. Together and at the same time, because they complement each other and – dare we say it – they cannot do without each other. If you want to achieve the best results, you cannot neglect any of them. But again, patience and continuity are extremely important, because it will take some time before you see the benefits for your business and brand awareness.
Grow your business
The company should also think about offering a wide range of services, such as:
– Customized website protection plans
– Customized web development and design services
– Maintenance and support
– Mailchimp integration
…etc.
Don't neglect your physical and mental well-being
Don't neglect your physical and mental well-being. It's important that you take breaks, exercise and eat healthy (and lose 66 lbs / 30 kg, like I did 😉 ).
Running a WordPress security agency can be stressful, so it's important that you take care of yourself. If you don't, you won't be able to run it effectively.
Bonus: a few Do's & Don'ts for a security agency
– Do not enter into unnecessary partnerships
– Keep your promises
– Do not take on more work than you can handle
– Acquire new skills
Wrapping up on how to start a WordPress Security Agency
Starting a WordPress security agency is a great way to help businesses and individuals secure their websites.
However, it's not as simple as you may think; there are many steps that you need to take in order to run an effective WordPress security agency.
Most people don't want to spend the time and money to hire a full-time employee to keep their WordPress website secure. Nevertheless, to be completely safe, website owners should have a full-time team dedicated to the security of their WordPress sites.
In our article above, we have explained the steps you need to take to start a WordPress security agency. If you follow the steps above, you'll be well on your way to starting a successful WordPress security agency.
Virusdie helps you cover the core of your WordPress security agency
Guess what? Virusdie helps you start your website security agency with Virusdie agency account feature set! That a special offer for new and already in business digital agencies that helps you get started providing website security to your clients and earn on that your fair dollar! Learn more about Virusdie agency accounts!
Do you have any other tips for starting a WordPress security agency? Share them with us in the comments below!
Just remember to take things one step at a time and you'll be fine! Good luck!
———
Article by Ivica Delic
founder of FreelancersTools,
exclusively for Virusdie.
Join our private Facebook group to get help from other security experts, and share your own web security experiences and expertise. Group members receive exclusive news and offers. They can also communicate directly with the Virusdie team. Join us on Facebook.