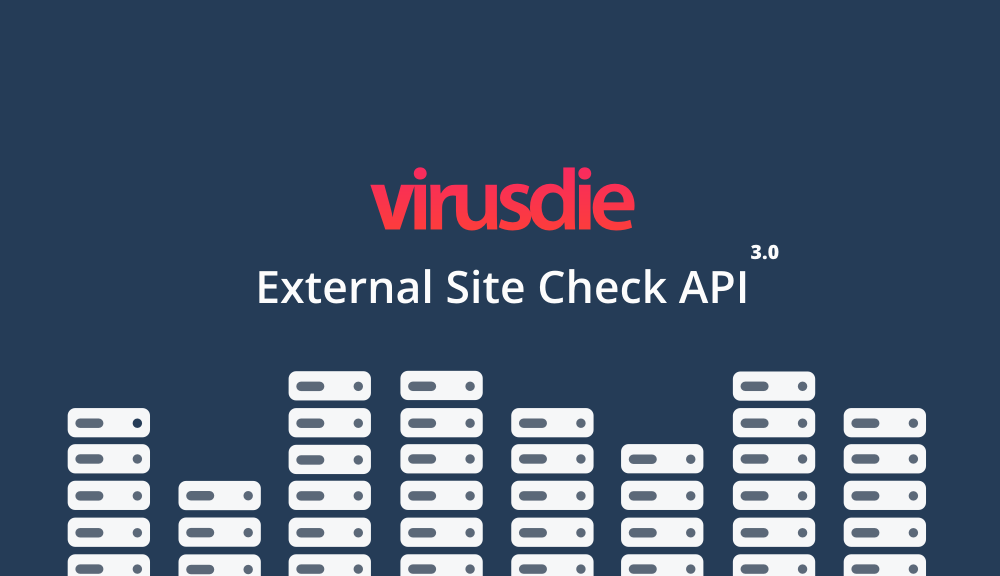 External Site Check API 3.0
The completely new version of Virusdie External Site Check API 3.0 is available. This API provides External Website Malware and Security Scans.
You may built it in your service or project to provide fast and accurate external malware and website security scans to your customers. All you need to know is a domain you want to check.

Features:
1. Fast URL lookup (get results by a request immediately);
2. Force URL scan (scan and get actual results if current historical results doesn't works for you);
3. Get URL status updates list (get the list of URL's and results that have been changed for the period you want).
Pricing:
$0.01 per request.
Lear more about External Site Check API.
Virusdie Team.