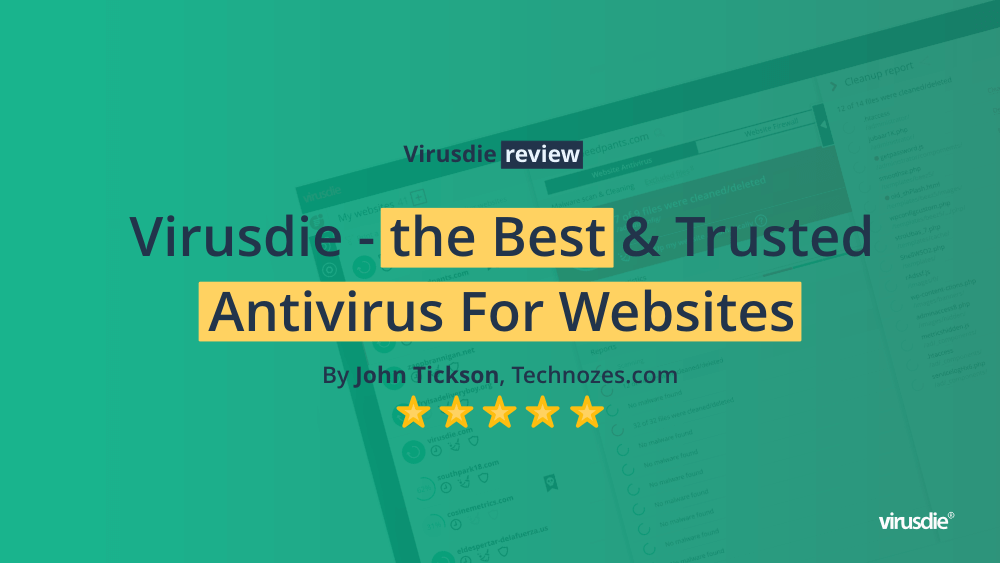 Virusdie review by John Tickson from Technozens | The best & trusted antivirus for multiple websites
Choosing the right Best Security antivirus plays an important role in any online business. A customer review platform with a well-designed website does not necessarily mean that their site will be ranked first on Google's search results. There are plenty of options available on the best security antivirus market. Ideally, you would need to choose the best provider that will fulfill all of your requirements in a cost-effective package. Also, you'd need to do some in-depth analysis of all of the best antivirus companies that offer what you need. The in-depth analysis includes all parameters that you need to consider when choosing the best antivirus platform. The most common parameters are listed below:
– Price;
– Features;
– Technical support;
– Customer reviews.
The items mentioned in the list above are a few of the more important parameters that you should consider when selecting a Best antivirus for your business. This article will give you an overall review of the VirusDie web security provider. They are a leading antivirus that provides several great features and services at an affordable price point. Let's get started! Read full review on Technozens.com.
—
Join our private Facebook group to get help from other security experts, and share your own web security experiences and expertise. Group members receive exclusive news and offers. They can also communicate directly with the Virusdie team. Join us on Facebook.