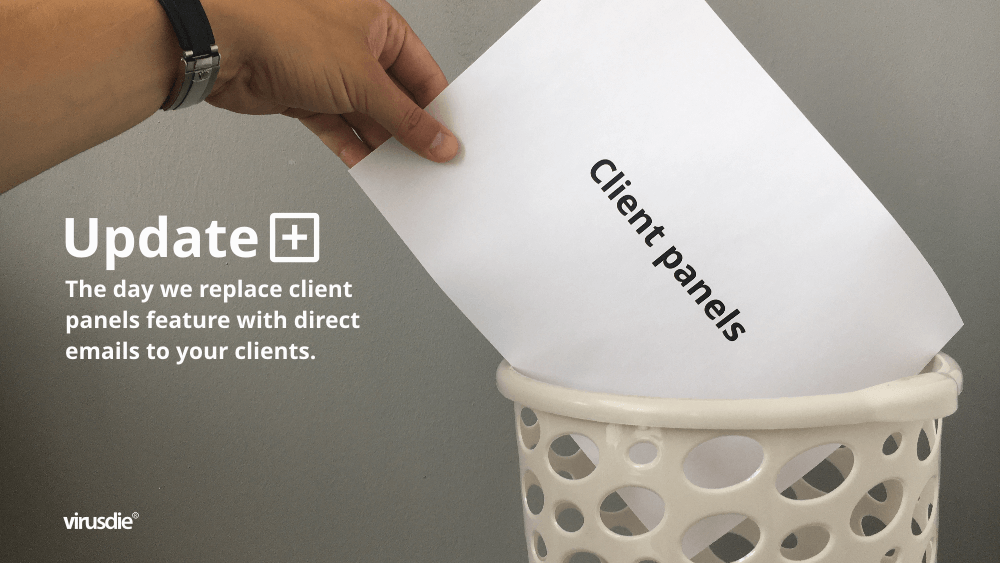 Weekly Update | Say bye bye to client panels and hello to per-site reports automatic sharing
A client panels been replaced with the ability to share scan, cleanup and even monthly PDF-reports directly to your clients. Automatically. By email! We found that is much more convenient way for you and your clienrs to keep in touch. That is much more stable and native way to your clienrs to be always informed about their site' health. This is a step of a new way we modify Virusdie environment to let you feel more safety and save more of your time you spend on preparing reports for your clinets. And we'll add new and native and far far better way you can communicate with your clients along security issues with Virusdie. Soon! Just jump to 7 minutes video our CEO Elijah talk about that update – Watch Video.
Join our private Facebook group to get help from other security experts, and share your own web security experiences and expertise. Group members receive exclusive news and offers. They can also communicate directly with the Virusdie team. Join us on Facebook.