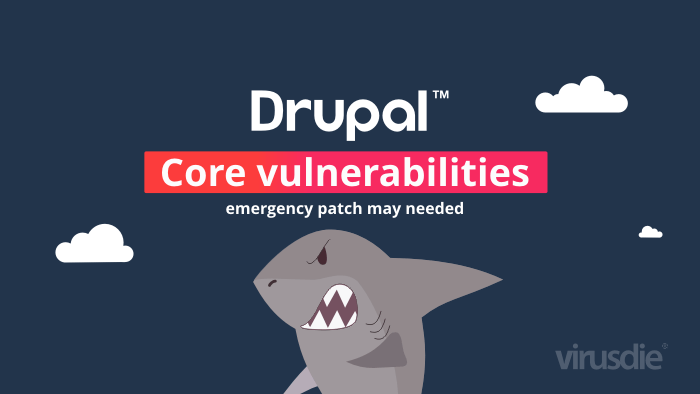 Emergency update | Critical Drupal CMS vulnerability
You may be under a strike using Drupal. Multiple critical Drupal CMS vulnerabilities were found by community and that is really may cause your business interruption. That is true for Drupal versions 7.0-7.68, 8.7.0-8.7.10, 8.8.0-8.8.1. Now these vulnerabilities were fixed by Drupal developers and you need to update your CMS to iliminate that if you find you're under the strike.
You can find if your Drupal website vulnerable with Virusdie. And just follow the instructions to update the CMS to a newest version if needed. Immediate patch is highly recommended. To fix this vulnerability you need to upgrade your CMS to a newest version.
Learn more about that vulnerability on Virusdie' verdict page.