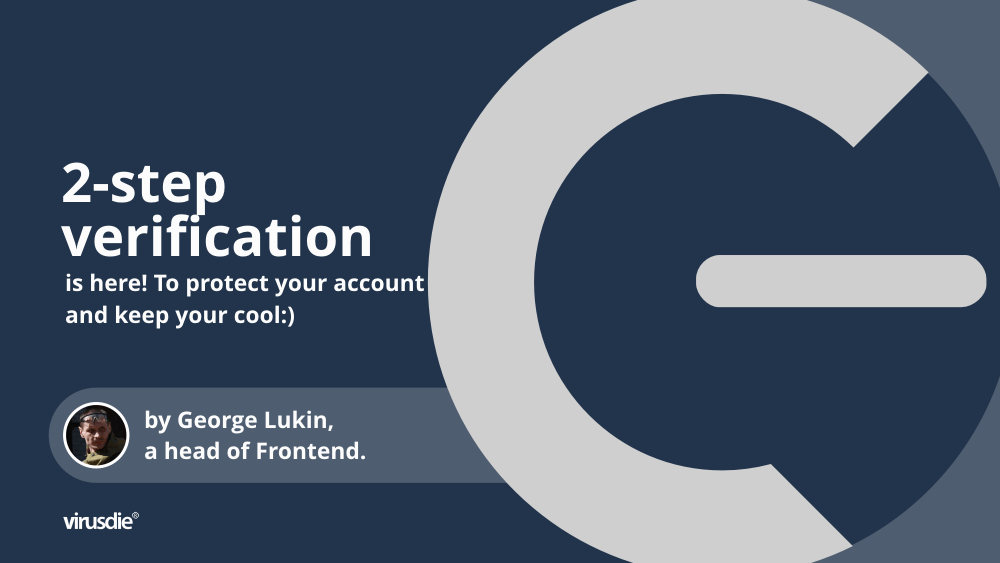 Weekly Update | 2-step account verification feature and bugfix
A 2-step verification for your Virusdie account is here! At last, a 2-step verification via Google 2FA just been released to protect your Virusdie' accounts even more! This new feature available for all Virusdie accounts and you can enable it right now on MyAccount section. Just navigate to the top-right icon on your dashboard and then, click on MyAccount green button. Then, click on Disabled status of 2-step account verification and follow simple hints. You'll need to download Google Authenticator application for iOS or Android first. Right now, you can setup 2-step verification for your Virusdie' account.
BUGFIX LIST:
1. Support chat.
– a new chat message block overlays your messages in some cases.
– automatic language recognising failure for UI in some cases.
– domains sorts alphabetically now when you try to choose one to create new ticket to support.
2. Dashboard.
– Agency account activation yellow buttom may overlay some data in some cases.
3. CPU overload.
– an automatic smooth scan time distribution feature been fixed to protect your servers against 100% CPU load.
4. PDF reports.
– can't open some weekly or monthly summary PDF-report (403 error).
Join our private Facebook group to get help from other security experts, and share your own web security experiences and expertise. Group members receive exclusive news and offers. They can also communicate directly with the Virusdie team. Join us on Facebook.