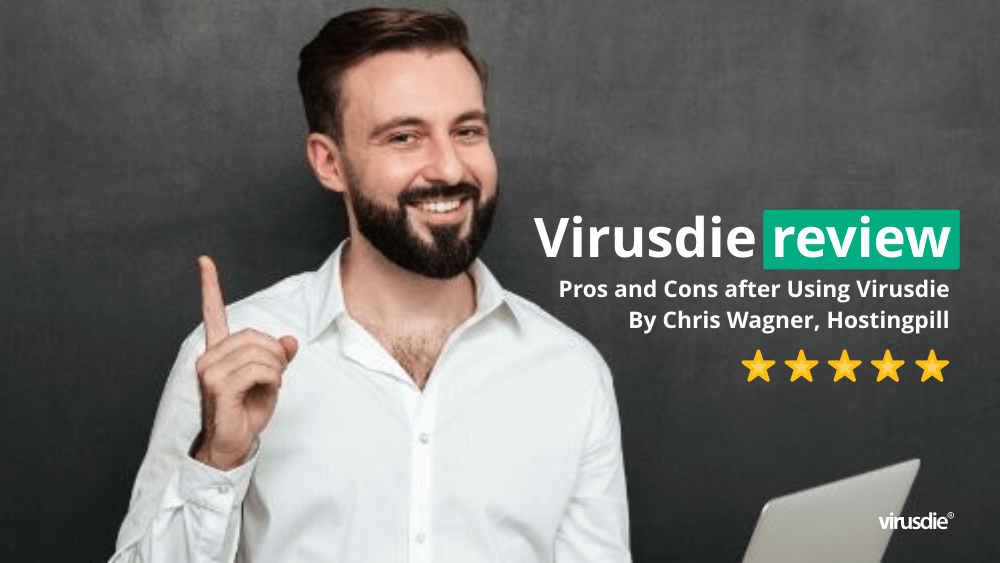 Virusdie Review by Chris Wagner from HostingPill | Pros and Cons after using Virusdie
Chris Wagner, Head of Content at HostingPill, who regularly write about Hosting, Web servers and WordPress. He has more than 9 years Industry experience. And he just posted a BIG review about Virusdie, based on it's peronal experience. Having good cybersecurity is more and more important these days. This is especially the case as more and more business gets conducted online: e-commerce is entering the new decade strong. So naturally, cybersecurity solutions are more needed than ever, and a lot are emerging to meet the challenge. Virusdie is one of those security solutions. It's fairly recent: the early stages of Virusdie emerged in 2012 and its first paid services launched in 2014.
So what's unique about Virusdie? So is it actually user-friendly? Is it powerful? Is it something you can afford? I'll address all these questions and more. Let's get started with what Virusdie does right! Read a full review.
Join our private Facebook group to get help from other security experts, and share your own web security experiences and expertise. Group members receive exclusive news and offers. They can also communicate directly with the Virusdie team. Join us on Facebook.