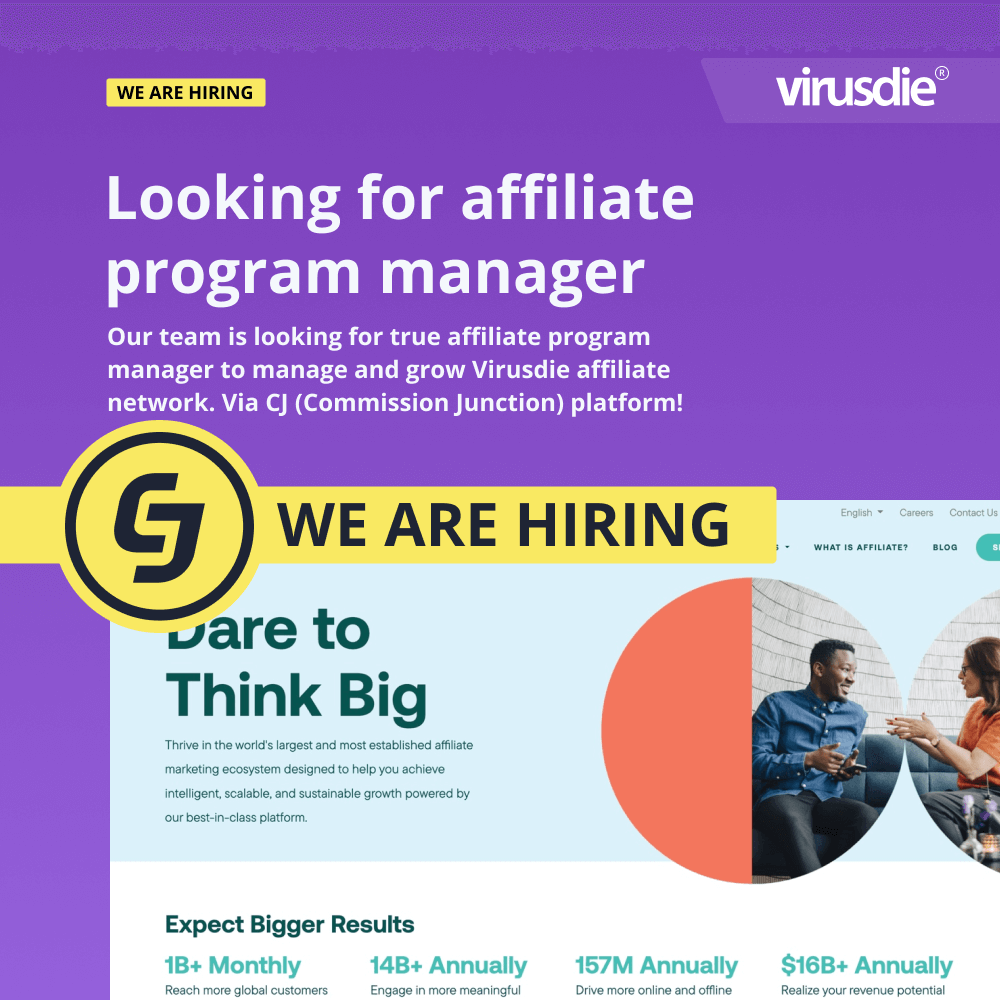 WE ARE HIRING | Looking for Virusdie affiliate program manager. To manage and scale Virusdie affiliate program!
Hey pirates of Virusdie!
We're looking for brave affiliate program manager who knows how to manage and scale affiliate program. And have an experience in CJ (Commission Junction) platform. And who want to join Virusdie pirate crew to build the new future of website security together!
Short summary:
Position: Affiliate program manager
Hours: Part-time. Remote work. Flexible hours.
Compensation: $1,550/mo + 10% of sales.
Residence required: ANY RESIDENCE.
Tasks: Manage affiliates via CJ Affiliates. Attract new affiliates to grow sales.
Skills required: Successful experience in CJ (Commission Junction) platform management.
Extra: We use CJ affiliates platform to manage Virusdie affiliate network. So you should have an experience in that 🙂 Visit CJ Affiliate.
What now?
Send us your resume via the position card on we're hiring page.
——
Join our private Facebook group to get help from other security experts, and share your own web security experiences and expertise. Group members receive exclusive news and offers. They can also communicate directly with the Virusdie team. Join us on Facebook.