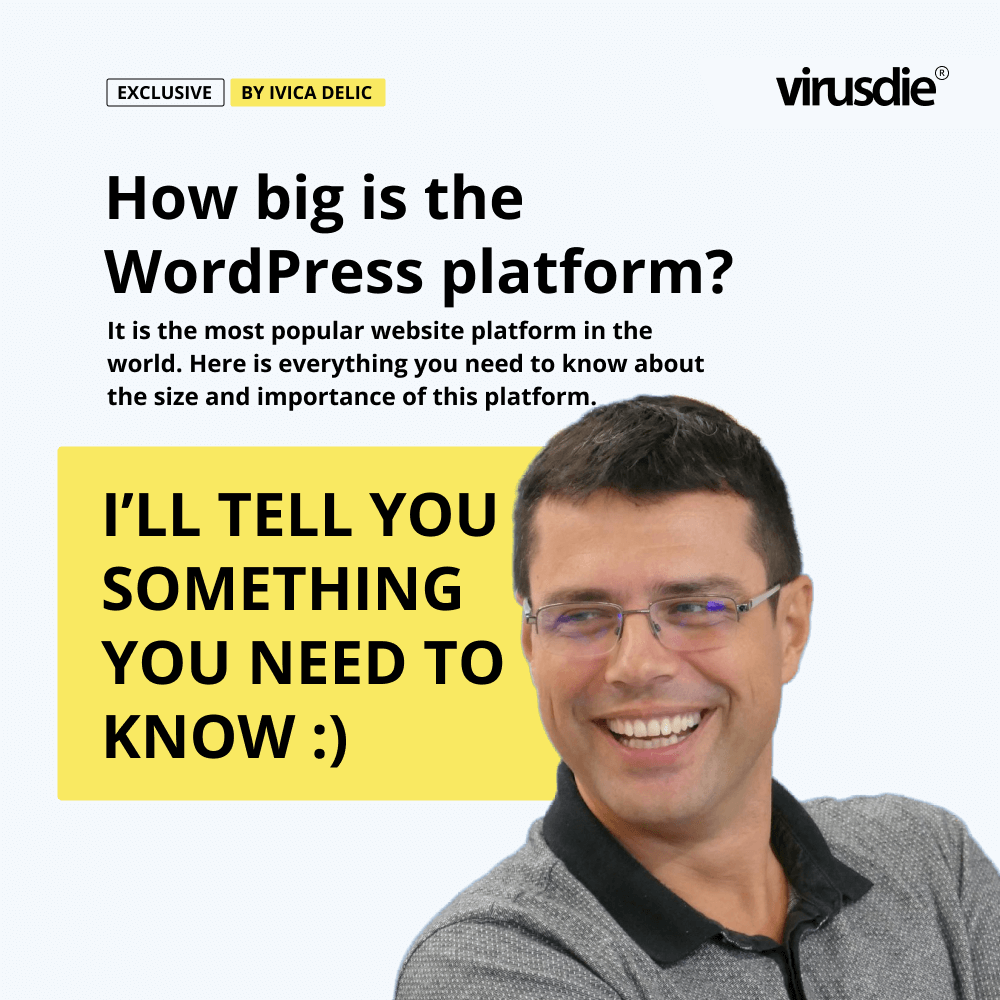 EXCLUSIVE | WordPress statistics. How big is the WordPress platform – the most popular website platform in the world.
How big is the WordPress platform? It is the most popular website platform in the world. Here is everything you need to know about the size and importance of this platform. The average WordPress website has about 10,000 pages. You can install WordPress with any hosting provider, and the WordPress community is the largest in the world.
WordPress usage statistics 42.9% of all websites use WordPress. 65.2% of all websites that use a content management system use WordPress. Some of the most popular websites in the world use WordPress, and that's about 36.28% of the top 1 million websites.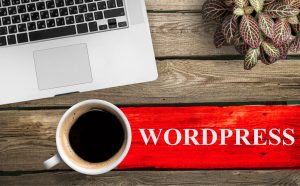 Since many years, WordPress has been the most popular content management system according to W3Techs statistics. Since 2011, WordPress usage has increased by an average of 12% per year. This statistic holds true for other content management systems as well.
WordPress powers 25% of the top 10 million websites and 1/5 of all new websites. It is easy to use, has a low learning curve, and offers over 500,000 free themes and plugins. It supports over 200 languages and millions of posts and comments are added daily.
More than 4.8 billion spam messages are sent to WordPress addresses each month, and "WordPress" is searched for nearly three million times per month. The latest version of WordPress has been downloaded more than 54 million times, and 25% of WordPress website owners make a full-time living from their websites.
WordPress functionality statistics
A large percentage of users do not update WordPress to the latest version, even if the latest versions were released a few months earlier. This is a major security risk as it exposes users to bugs and vulnerabilities that could be easily avoided. If you are one of the users who have updated their website to the latest version of WordPress, congratulations! You are doing the right thing. Virusdie is here to help you and avoid any security risks.
WordPress is on the rise. Many brands are using it to manage their digital presence. WordPress version 5.7 is used by 43.6% of WordPress websites and solves 80-90% of all crawling issues with Google. Version 6.0 has also just been released. So, if you have not upgraded yet, you should!
WordPress Plugin and Theme statistics
There are over 58,730 plugins for WordPress today. SEO plugins are among the most popular WordPress plugins. Among the WordPress plugin directory's most active installs and five-star ratings is Yoast SEO.
In the WordPress theme repository, you will find more than 9,000 free themes. This means that more than half of all current WordPress websites use a free theme. The most downloaded plugin of all time is Akismet, followed by Jetpack. If you have not heard of these plugins, they are the most popular multipurpose plugins. Although you can find many reviews on popular plugins, there are thousands of others that have never been reviewed.
There are 31,000 WordPress themes that you can choose from. How do you choose the right one? There is a median price of $59.50 for a premium WordPress theme, and the average price is $77.57. The two most popular themes used by the million most active websites are Divi and Astra, according to BuiltWith, 2022.
The most successful WordPress theme has generated over $12 million in revenue. The most popular GPL themes on ThemeForest have over one million active installs each. Thirteen percent of themes sold on ThemeForest are responsive themes.
Fun WordPress facts
– WordPress.org does not have a CEO
– Christine Selleck Tremoulet suggested the name WordPress
– All WordPress core versions are named after jazz musicians
– WordPress has had over 420 versions over the years. The total number of WordPress versions in 2020 is 28
– 1,078,835 is the number of users who have changed their WordPress theme
– In December 2020, WordPress had 1,464 employees
– WordPress has 501 times fewer employees than Amazon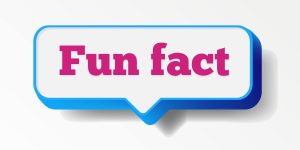 – WordPress has the largest internet community
– Hosting a professional WordPress website costs $50-60
– There have been 1,074 WordCamps to date
– The very first WordCamp was held in 2006
– The WordPress family is worth more than $3 billion dollars
– 4.8% of universities, colleges and schools around the world use WordPress
– Over 2 million topics have been posted in the WordPress support forum
– WordPress has been used to power a rocket (well, sort of)
WordPress' security statistics
There are 90,000 security attacks on WordPress websites every minute. 74% of infected websites are built with WordPress. Over 70% of WordPress installations are vulnerable to hacking attacks. The most common cause of WordPress security issues are plugins.
There are over 23,500 known WordPress security vulnerabilities. 6% of them are security vulnerabilities in themes and 4% are security vulnerabilities in the core software. This means that 90% of WordPress security issues are caused by plugins. The largest data breach in WordPress history affected 18 million users. This was a huge increase from previous years. The number of security vulnerabilities in plugins doubled during this period.
8% of WordPress websites are hacked due to weak passwords. Over 40% of WordPress websites are hacked through their hosting providers. 90% of hacked websites in 2018 were hosted by WordPress. 39.3% of hacked WordPress websites use an outdated version. Among malware-infected websites, WordPress was used on nearly three-quarters of the sites.
Three-quarters of infected websites are created with WordPress. Nearly 30% of security attacks occur because of vulnerabilities in WordPress themes. XSS attacks are very common with WordPress; almost half of all security issues are caused by an outdated CMS.
The most frequently hacked WordPress plugins in 2016 were Revslider, Gravity Forms and TimThumb.
Conclusion
Judging by the statistical numbers above, you are probably wondering: is WordPress secure?
The short answer is yes.
The WordPress core team consists of top-notch developers who regularly release security updates to patch their core files. Think about it. If WordPress was not secure, it would not be one of the best content management systems in the world.
As long as you take the security of your website seriously, it will be safe. You should use secure plugins, themes, and secure hosting, update them and the WordPress core regularly, and monitor your site to eliminate any kind of security risk. The most common security vulnerabilities are in plugins and themes.
Whether you are running a personal blog with a few posts or an eCommerce site with thousands of products, your business should care about security.
This is the moment where Virusdie team step up. Solve security issues on your website yourself – with just one click. Automatically clean your websites and protect them from malware and vulnerabilities in seconds with the world's most powerful and easy-to-use all-in-one website security tool.
Security tips and tricks
It's important to keep WordPress, plugins and themes up to date. Use plugins and themes that are trusted and choose strong credentials.
Use a password manager and a strong password to limit the number of logins attempts and make brute force attacks more difficult.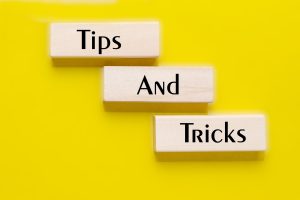 You can enable two-factor authentication (2FA) to add an extra layer of security. Install an SSL certificate that protects your website from man-in-the-middle attacks and other cyber threats.
To make sure your plugins, themes, and WordPress installation are secure, use a security tool like Virusdie. It is one of the best security apps for WordPress and many other CMS platforms.
Never use a plugin or theme editor to make changes to your website. This is a big no-no because you run the risk of damaging the entire system. Many websites have already been taken offline because of this.
Use a quality hosting provider that will keep your website running securely and smoothly. You want to avoid downtime.
We also recommend that you carefully choose a high-quality and reliable WordPress backup plugin for your website. This will help you restore your website when disaster strikes… and that can happen more often than you think.
Did you know Virusdie has its own plugin for WordPress? That helps you connect your website to Virusdie account without spending your time on manual or FTP-synchronization? That is all about automatic process to connect to Virusdie and you can manage your site' security right from your WordPress interface that you love: Try Virusdie WordPress plugin: Virusdie WordPress plugin
———
Article by Ivica Delic
founder of FreelancersTools,
exclusively for Virusdie.
Join our private Facebook group to get help from other security experts, and share your own web security experiences and expertise. Group members receive exclusive news and offers. They can also communicate directly with the Virusdie team. Join us on Facebook.