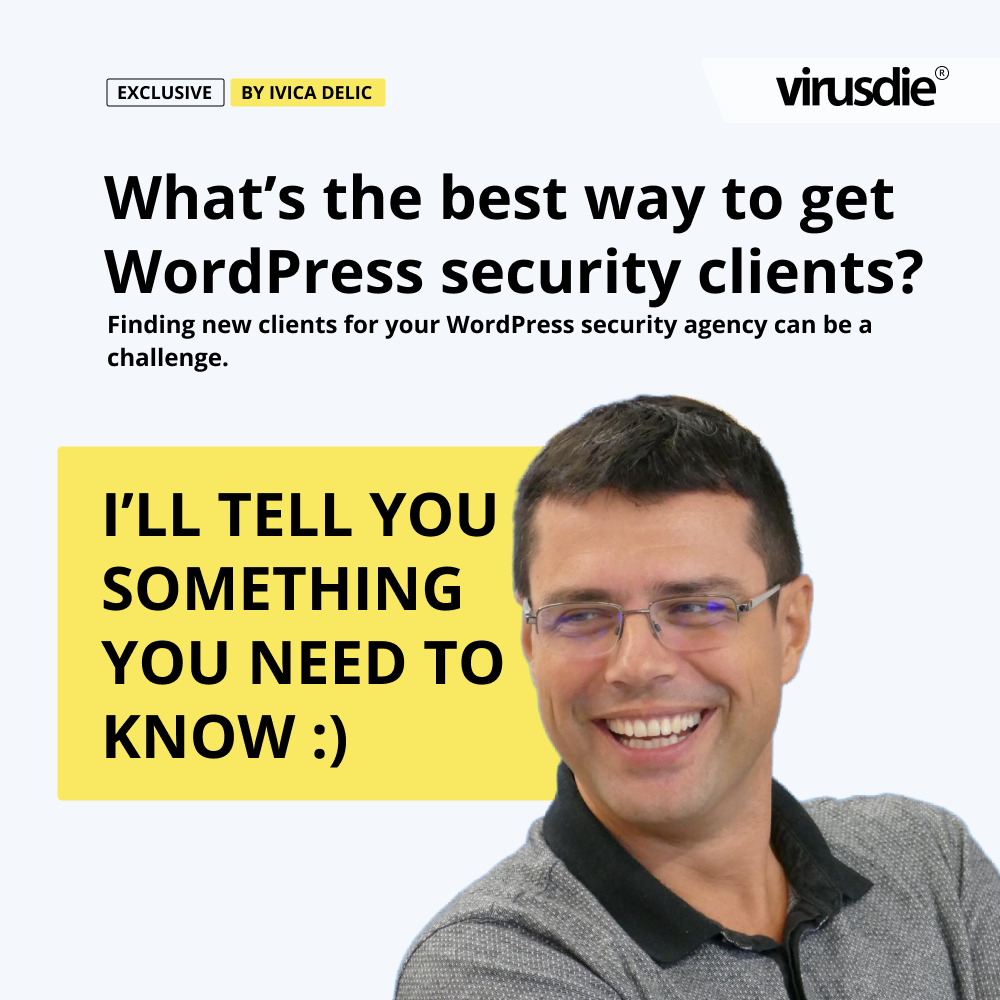 EXCLUSIVE | What's the best way to get WordPress security clients – finding new clients can be a challenge.
WordPress is one of the most popular content management systems (CMS) in the world. More than 60% of all websites use it as a CMS. This means that it is the first choice for businesses that need to create a website for their company or organization. It is also the ideal choice for bloggers who want an easy way to publish and manage their blog posts from anywhere with internet access.
However, because WordPress is so popular, it has also attracted malicious users who try to hack websites running it in order to steal user data or inject malware. And since malicious users are always looking for new ways to break into WordPress sites, many WordPress website owners want to protect their websites from hackers, especially businesses that are more likely than others to be targeted by cybercriminals.
Finding new clients for your WordPress security agency, however, can be a challenge. Even if you have built a solid reputation in this field and have a large client base, finding new clients can be difficult, as it takes time to build trust and credibility with each (potential) client. To gain a foothold in this market, you need to stand out from the competition and convince your customers that they should choose you.
Differentiating yourself from other security services is an important aspect of finding new customers. Therefore, you should invest in your branding and take every opportunity to highlight the unique aspects of your company.
One important factor that sets agencies apart from other small businesses is their marketing strategy. Are you willing to invest time, money and energy into marketing your business? If not, you may have trouble finding new clients. But do not worry. There are plenty of tricks you can use to increase your visibility and reach naturally. Read on to learn more about how you can quickly get more customer leads without spending a lot of time or money on paid advertising.
With this in mind, you should apply some of the strategies mentioned in this post if you are looking for security clients using WordPress to sell services or promote their business, because there are many strategies you can use to find more clients in no time.
After all the above and before some more tips and tricks, you realize that even a single hacking attack and insufficient security on your website can damage your reputation, and often in the long run.
Virusdie has set out for this very reason One-click website security.
Why offer WordPress security services?
Offering WordPress security services is a great way for your business to increase profits and market itself, and allows you to charge recurring revenue for your other services. This opens up many more opportunities for revenue streams for you. Recurring revenue is at the heart of a successful service business.
If you provide security services, you can charge more for other services you provide because people will trust your business since you have already earned their trust through your security services.
There are three different ways you can use WordPress security services to increase your company's profits:
1) Charge more per project: when your clients need help with their website, they often hire several other companies to help them. With this strategy, you can charge more per project because there are multiple companies involved that have hired your team to do the work.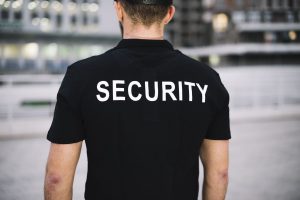 2) Charge a monthly fee: you should also consider offering WordPress security as a monthly service, because if clients do not want to pay a one-time fee upfront, they may be willing to pay a monthly fee instead. Regardless of the Virusdie tool, some customers again need a person who will heed all the security warnings for him and be able to resolve the security risks in a timely manner.
3) Offer discounts for additional projects: You should also keep in mind that when clients hire multiple other companies, it often means that those companies do not have all the experience or technical knowledge needed for the job, so it may take longer than expected. In these cases, offer discounts on additional projects to keep customers with your company even if their first project takes longer than expected.
A few tips on how to get your first security clients
Tip 1: Be strategic and patient, adjust your approach and find a niche for your agency
Think about what type of clients you are looking for your security company. Your niche is important because it will help you focus on the types of businesses/customers that are likely to be targeted by hackers.
For example, if you work with e-commerce companies that are highly likely to be targeted by hackers, it's helpful to focus on marketing opportunities in that particular niche. If you know which companies are vulnerable and focus on those specific industries, it will be easier for you to find new customers in no time.
Tip 2: Offer solutions, not technology
Tip 3: Create a portfolio, and polish it
Tip 4: Do most of the work up front
Tip 5: Be personable and negotiate – do not sell your services short
Define your service
When defining your service offering, be clear about what you are offering and why it is important to the customer. That way, he knows what he's getting and can more easily decide whether or not he wants to work with you.
A good example of a service offering is "We can secure WordPress sites for businesses that need to protect their website from hackers." This is a clear example of what this type of security would mean to your customers and how it would benefit them.
Another example is "We offer website design, maintenance, and content management services for WordPress websites." WordPress users come in all shapes and sizes. So, when defining your service offering, make sure it reflects the type of customers who can most use that particular offering.
For example, if you are working with a law firm that runs a WordPress site, that may mean something different than if you are working with an attorney who runs their own website.
Define and locate your ideal client
Before you approach potential customers, you should be clear about what kind of customers you want to target. If you are trying to attract WordPress security clients to your business, then you should define what kind of clients you want to target.
For example, if you are a freelance web designer who wants to attract clients who need help with their WordPress website, then you would target businesses that have built websites on the WordPress platform and are looking for help with web design.
If you are a marketing agency that specializes in blogs and WordPress websites, then you would reach out to bloggers who need help setting up their blogs or creating their blog posts.
Once you know what type of clients you want to target, it's time to seek them out. There are many different ways to find these types of customers online, and search engines like Google are a good place to start. You can also try different social media platforms like Facebook and LinkedIn, as they often have communities that focus on specific topics, like this one on WordPress CMS.
Remember, it is always important to know what your desired audience is in order to know what your next step is and what you need to do next.
Marketing your WordPress security services
You can market your WordPress security services without a big budget if you market your WordPress security service in the following ways:
– On social media, and this mainly includes Facebook, Twitter, Instagram, and LinkedIn. You should share WordPress security articles about security issues that can happen to the users of the CMS.
– Through "word of mouth" from your satisfied customers (ask for recommendations from satisfied customers).
– Through Google Ads to promote your business. When you create an ad campaign using AdWords or Bing Ads, you can target specific keywords or phrases related to WordPress security so that potential customers are more likely to see your ad than another vendor's.
With these few strategies in combination, you should be able to find enough potential customers for your WordPress security business.
How to find new clients for your WordPress security agency?
If you are having trouble attracting new WordPress security clients, look for clients in other industries. For example, if you are a WordPress security agency in the healthcare industry, you should approach hospitals and medical practices looking for a CMS interface. This will help you achieve quick results and make it easier to get your name out there as an expert in your field.
Some of the possible strategies for building a client base could include the following activities:
• Join local business networking groups.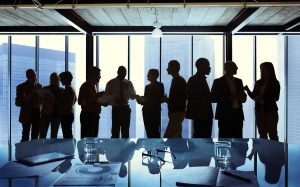 • Even if you are not located in a city with many business networking groups, there are ways you can join them. If you live near such a group, simply contact them and tell them what you do. It's important to stay up to date on key industry trends and refresh your knowledge. Local business networking groups will be more likely to trust someone who has been involved in their community for some time.
• Join complementary business associations.
• You can find a large number of customers by joining free business associations. Many companies offer memberships to groups or organizations that focus on a specific industry.
This is a great way to expand your reach because you can meet professionals, get their feedback and build relationships. These associations not only give you the opportunity to find new clients for your WordPress security business, but also to build long-term relationships that can benefit your business in the future.
Join online business programs
There are many online business building programs that can be helpful for your business. Some of these programs will help you find new customers. Businesses that need a security company often want to make sure their business is safe from cybercriminals before they hire someone.
By participating in these programs, you can increase your chances of being hired by companies in this situation. In addition, many of these companies have social media pages where you can connect with potential prospects. There you can learn more about the services they offer and how they protect their websites so that when the time comes, you can present yourself as the most suitable candidate.
Consider freelance marketplaces
Freelance marketplaces like Upwork and Fiverr can help you find new clients. These sites offer online deals in a variety of areas, including web development, marketing, graphic design, SEO, security and more.
You can also search for local freelance listings on sites like Craigslist. It's also important to keep your skills up to date. To keep up with the latest industry trends, consider additional training.
It is important to be present in all relevant places. Through your presence you also build an image because you increase your own visibility.
Explore lesser-known online marketplaces
If you want to find new customers, you should start with online marketplaces. This is the perfect place to find new businesses looking for a WordPress security company.
And the best part? You can also target businesses that do not have a website yet and are not as established. Check out Serenity Forge, a marketplace for information security professionals. This service allows companies to post their services and easily connect with potential customers they might otherwise overlook.
If your company sells something related to security from IT, this could be an excellent way for you to reach different types of businesses.
And if you are looking for the best security tools to offer your clients, know that Virusdie is one of the best.
Get active on socials media
One of the best ways to find new customers is to be active on social media. Social media is a great way to get new customers because it's free, or you can reach out to potential customers with a blog post or video.
You can start by following other WordPress businesses on social media, or you can build networks of people doing similar work and share those networks with others. If you have the skills, this is a great way to reach potential clients through a personal connection.
You can promote your business and draw attention to your work on Facebook, Twitter, Instagram and LinkedIn. Once you get started, you'll likely find that social media is an effective way to increase your visibility as a security company.
Share some articles describing how a hacker in some country managed to hack into a blog via the site's admin panel. Sharing content like this will help convince people who may still be hesitant to use WordPress that it's worth the risk and they should use it instead.
Publish and share your case studies / customer testimonials. By publishing these articles online, you can show how exceptional your work can be and gain the trust of potential clients. Publishing case studies and testimonials is a great way to show potential clients how great your work can be.
It also helps establish your company as an expert in its field. If you are looking for more ways to improve your marketing strategy, consider using social media. Social media aren't just a place where people get their daily updates on the latest happenings in their lives; it's also a place where businesses can pitch their services.
Attend business conferences
Business conferences are a great way to find new clients. Attending these conferences can enhance your reputation, help you connect with industry leaders and improve your leadership skills in the security industry.
But best of all, these events are full of people who want to learn more about your company's services and solutions. Attend business conferences like WordCamps to reach potential clients for your WordPress security agency.
Attend niche conferences
Attending niche conferences is also one of the best ways to find new clients. These conferences are focused on specific industries and are the perfect place to connect with potential customers and clients.
At these events, you can meet people who need your services. These events give you and everyone else who attends the opportunity to network. This is exactly what you need to find potential new clients and gain more insight into their needs and problems.
Speak at events targeting your ideal client
Speaking at events is a great way to meet your ideal client. It can be a challenge to find the right event for you, but it's worth it. After all, there are plenty of opportunities for you to speak. In most cases, you'll have a better chance of getting your foot in the door if you are speaking to an audience that has similar interests to your own.
Speaking at an event can also be a great way to get the word out about your business and attract new customers. Keep in mind that there are different events for each client. At some events you may need to talk about WordPress security, at others you may need to talk about smartphone app development or social media marketing tips. So do not limit yourself to just talking about WordPress security, because that might limit your options.
Sponsor an event
Sponsoring an event is a great way to connect with decision makers in your industry and build trust. These events often offer the opportunity to give a talk and share your expertise with attendees, so this is a great way to market yourself. It's also a good idea to offer giveaways or raffles at these events so you can get even more exposure for your business.
Get out there and network
Networking is one of the best ways to find new clients if you are a WordPress security agency. The best way to connect with people in your industry is simply to meet them in person.
Research your target market, look for events in your area, and then talk to people. Networking does not have to happen at these events, either. You can also connect with people online. For example, you can join forums or start a blog and spread information about your business. These are just two ways you can connect with people in your niche.
Another way to increase your visibility is to attend trade shows. Trade shows are a great place for agencies to meet potential clients because everyone is there for one reason: business! If you manage to join the conversation during the trade show, you can connect with others who might be interested in hiring an agency like yours.
Don't be afraid to look offline
Online marketing can be an effective way to attract new customers, but it does not have to be your only tool. It's important that you do not neglect offline marketing. Advertise in your local community.
Send out postcards, host a networking event, and attend events in your area that are relevant to your work. It may take a while before you see tangible results, but the effort will pay off in the long run.
Create strategic partnerships
You can use strategic partnerships to gain visibility and reach. For example, you could partner with a local business that has built a loyal customer base in your area. In this scenario, you would focus on improving your reputation by finding new customers for the client that already has a large following. In some cases, you may have access to advertising opportunities that can help you grow your business.
Another strategy is to focus on specific industries or niches. When you focus on a niche, you have the opportunity to segment your marketing efforts to different types of prospects. For example, you can focus on foodies or people interested in health and fitness, as it's much easier to find leads in these areas than if you are trying to target more general audiences like small businesses or people looking to buy a new car.
Create killer content (and offer it for free)
One of the best ways to find new customers is to create content that is so good and so unique that your potential customers cannot help but share it. This is the approach you should take in all your marketing efforts. It may sound like a lot of work at first, but creating quality content takes time.
If you have a full-time job and want to start a second business on the side, you will not be able to spend as much time as you'd like to create in-depth blog posts or videos. But do not worry – there are plenty of other ways you can market yourself effectively.
For example, you could create high-quality infographics or white papers that contain useful information about your company's services, or organize webinars on specific topics related to your agency.
Another option is to set up an email list through a service like MailChimp. This way, you can share automatically generated emails with your audience without having to send them manually.
Combining these two methods makes it easy for people who want to know more about what you offer to learn more about how they can work with your company.
Offering free work
Another way you can increase your chances of winning new business is by providing valuable content for free. For example, offer free consultations and trials of your services to build trust with potential new customers. If they know what they can expect from working with your company, they'll be much more likely to place their orders with you. If you can offer these services for free, you can attract more customers in the long run.
Content marketing has become an increasingly popular strategy for attracting new customers because it adds value through education and knowledge sharing. By creating valuable content, you make yourself more marketable in the eyes of potential customers and offer them something they need in their busy lives.
Referrals by being a guest on podcasts and webinars
One of the ways to attract more customers is to share your expertise with other businesses or organizations. By speaking in a podcast or webinar, you can reach your target audience and make them aware of your agency.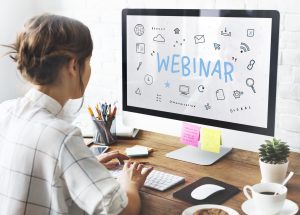 This strategy works especially well if you are trying to build relationships with other companies in the same industry, as they can see that you just hosted a podcast or webinar about your work.
There are also numerous online resources for finding podcasts and webinars that are relevant to your niche. For example, you can find podcasts about WordPress security agencies on WordPress Radio. There are dozens of different shows there with experts in the field talking about SEO, social media marketing, application design, and more!
Targeted outreach
An interesting strategy that has worked well for agencies is targeting. Send emails to people in your industry or in similar fields, offering them a free consultation on the services you offer. By doing this, you give these companies the opportunity to get an idea of what value you can provide before any money flows.
The most important thing here is that you offer a free consultation, not just a sales pitch – this shows potential customers that you are not pushing them into something they do not want. It also shows that you really care about their business and want to pave the way for their success.
Another tactic is to reach out to bloggers who cover topics in your industry and offer them a free consultation or article about their topic so they can write about it on their platform. You should also drive traffic back to your website by mentioning it as often as possible in various posts on social media (even if it's just through a link).
You can also find some random target websites, analyze the security of these websites and suggest the owners of these websites to increase their security.
• Marketing yourself as a WordPress expert (e.g. by writing WordPress security answers on Quora, like your author regularly do)
• Offering additional services such as WordPress security training
In all this, do not forget about the tools that can be of great help, and when it comes to security, Virusdie is an indispensable part of the story.
Conclusion
WordPress security is a booming, lucrative industry with a lot of demand. To get your agency off the ground, you need to start with clients. But how do you find those clients when the opportunities are endless and the market is saturated?
First, you need to figure out what kind of clients your security service is focused on. Then you need to define your ideal customer and target that specific audience. If you do this right and apply some of the strategies above, you'll have an easier time finding new clients for your WordPress security company.
———
Article by Ivica Delic
founder of FreelancersTools,
exclusively for Virusdie.
Join our private Facebook group to get help from other security experts, and share your own web security experiences and expertise. Group members receive exclusive news and offers. They can also communicate directly with the Virusdie team. Join us on Facebook.