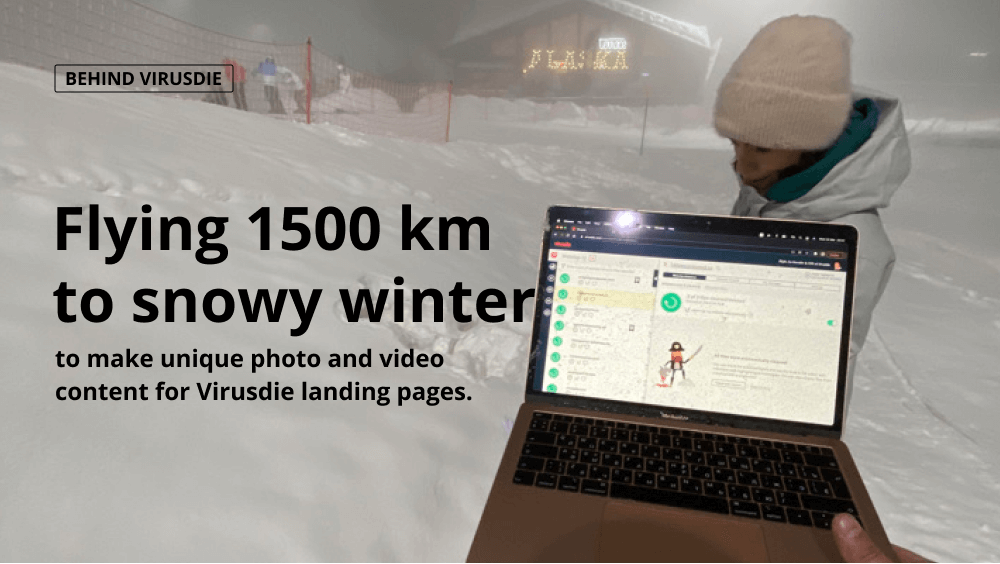 Behind Virusdie | How we made a 1500 km flight to snowy mountains to make unique media content for the new Virusdie landing pages!
Did you know July 2021 we made a huge landing pages and design code update for Virusdie since 2016? Here is what we did for that – The new Virusdie design code announcement. And that was ton of hardwork behind that. So we just want to share some video with our memories about one of the final stages of that task – making media content for new landing pages. Here in Virusdie we love unique approach and passion. And that is why a part of Virusdie team have made a flight for 1500 km into snowy mountains to Olympic Sochi to make unique photo and video for landing, instead of using stock photos! 🙂
That is how we did that – Watch video on Vimeo.
Join our private Facebook group to get help from other security experts, and share your own web security experiences and expertise. Group members receive exclusive news and offers. They can also communicate directly with the Virusdie team. Join us on Facebook.