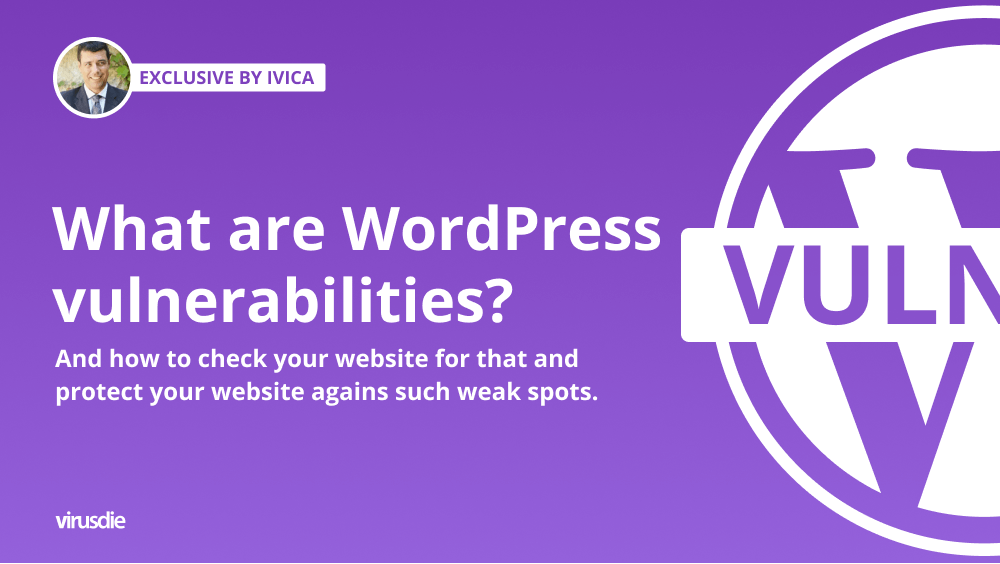 Exclusive by Ivica | What are WordPress vulnerabilities and why every security breach can cost you time and money.
Running WordPress or any other CMS (content management system) without adequate security is like owning a warehouse and leaving the key under the rug for thieves. However, despite security, hacking is turning into new reality for a lot of internet entrepreneurs, content producers, and marketers.
What are vulnerabilities?
Vulnerabilities are the result of errors in the code or lack of awareness on the part of the programmer. These errors occur because of a bug or human error.
Why are WordPress sites vulnerable?
There are holes in all software. The more popular it is, the more likely someone will find a hole in it.
WordPress is by far the most widely used content management system in the world. By design, WordPress is extremely secure. There are several security vulnerabilities for WordPress that, if not properly patched, can steal your site's data or even compromise your entire site.
Until the developers fix the vulnerability and release a new version of the software, the website may be vulnerable to hacking. In this case, you can, for example, disable the "hole" plugin and wait for it to be updated. But you cannot always do this quickly enough…
Why are there so many WordPress core vulnerabilities?
The number of vulnerabilities in WordPress is inflated due to the many versions of WordPress in the database. But WordPress has come a long way. It is much better and more secure than it has ever been.
What is the WPScan vulnerability database?
WPScan provides information about WordPress. It identifies WordPress-related security vulnerabilities in any website. The total number of vulnerabilities found in WordPress is 21,755, which are divided into 4,154 individual vulnerabilities.
Most frequent WordPress vulnerabilities
Outdated core WordPress, Themes, or Plugins
Some people assume that a WordPress website can be launched and managed once. That could not be so far from the truth. If one is not constantly at the forefront of their website, then cybercriminals will be found. And it does not matter if you have a big or small internet business.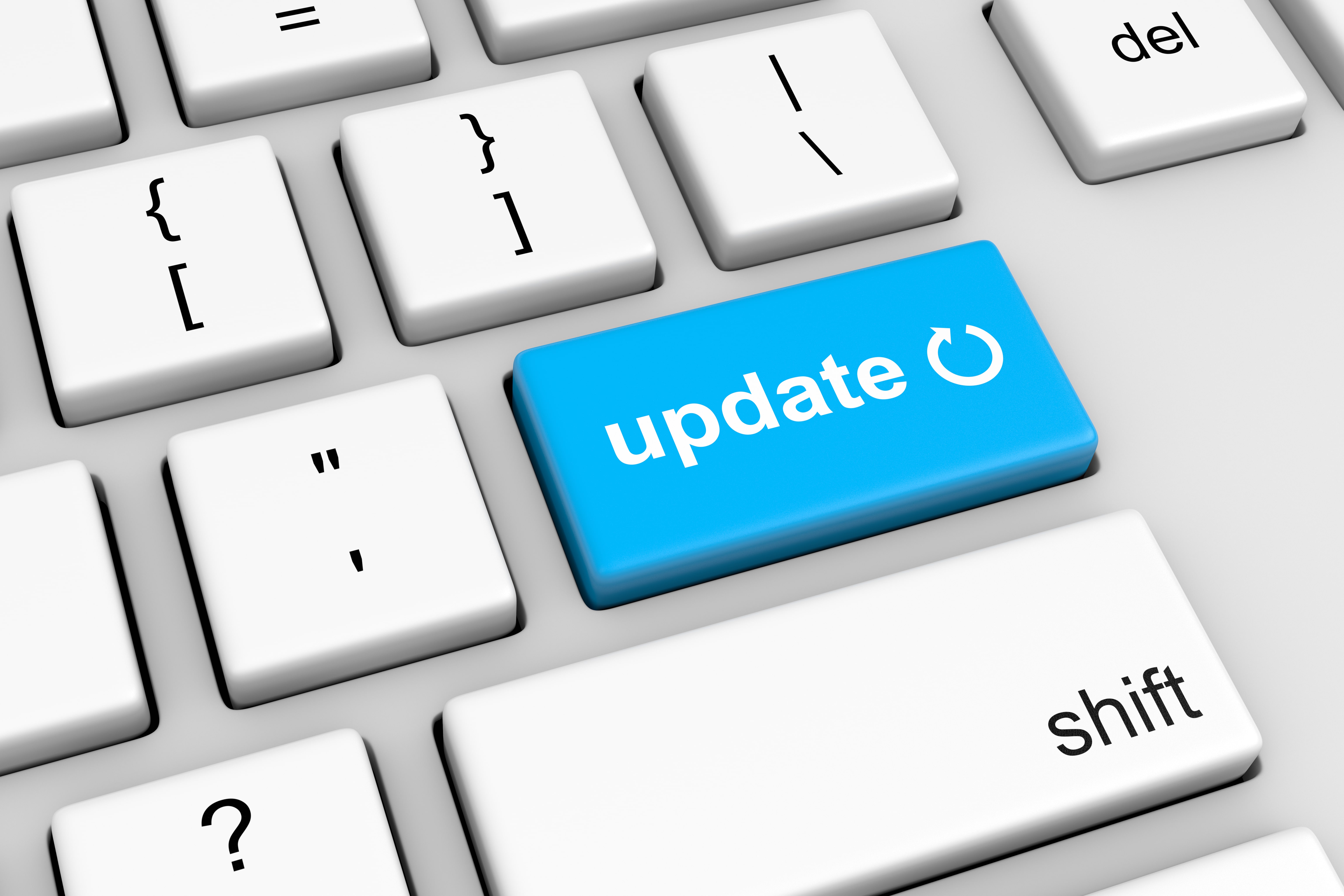 Moreover, a lot of cybercriminal organizations and self-reliant hackers prefer a smaller job. This is because majority of them are generally easier to access.
WordPress upgrades many of its characteristics automatically. However, you still have to be sure that website is up to date. If WordPress is not up to date, it becomes vulnerable to different types of malwares.
Cheap WordPress Hosting or Shared one
As the name proposes, shared hosting is where you share a similar web worker with many different website admins to have your websites, blogs, and other advanced properties. Nonetheless, this also implies that your own hosting assets can be influenced by information breaks and malwares that happen on the sites and tools of different website admins utilizing a similar worker, as well as the other way around.
Furthermore, managed WordPress hosting is another bundle that many web hosting organizations recommend to website admins who need to utilize WordPress for their advanced properties. This gives you much better authority over your WordPress establishment and worker assets.
The fundamental advantage of managed WordPress hosting is the choice of safety improvements planned explicitly for WordPress CMS, add-ons, and themes. This includes useful add-ons like firewall and malware scanning. Additionally, it offers secure login protocols to stop dangerous attacks.
Some web workers usually opt for shared hosting because they need cheaper options. However, you do not profit from the additional security or additional components you get with the managed WordPress hosting plan, for instance backups and automatic updates. Additionally, you have no power over how seriously different website admins take the security of their sites and computerized properties hosted on a similar web server.
Lack of Firewall, Malware and Vulnerabilities scanner
It is well known that firewall is a very important security tool for WordPress websites. It provides a security shield for your website from hackers and spammers. Without a firewall, a hacker gaining access to your database can cause a security breach.
Malware scanner is one of the most important factors to keep your website's vulnerability low. If it is not installed on your website, you are exposing your website to lot of vulnerabilities. This may not be the only reason but it is the most common reason for your website to be hacked.
The WordPress vulnerability scanner is not integrated into the core of WordPress, rather it is an external tool which you need to install (or integrate) on your WordPress website. If you don't have vulnerability scanner, hackers will always have an advantage over you because they can easily find out what's weak and vulnerable in your website and exploit it. Therefore, if you are serious about making a strong and secure website, you need to get a vulnerability scanner.
Brute-Force login attempts
At the point when you attempt to enter your email or online banking application, you normally have three attempts before you are stopped for too many failed attempts. Yet, there is regularly no restriction to the number of attempts somebody can use to sign into a WordPress site. This is one of the biggest reasons why a WordPress login page is hacked more than any other typical WordPress website.
Moreover, there are numerous software tools that can automatically enter a lot of combinations of passwords and usernames. They are usually intended to take advantage of WordPress locales without any limitations on login attempts and those with default or weak administrator passwords. This is known as a dangerous hack attack.
In any case, remember that signing into your WordPress site on your local device for quite a long time while at the same time you have hours of inactivity, this can be additionally one of the main drivers of malware interruption, hacking attacks and backdoor installation. This is because a lot of malwares is designed to surreptitiously infiltrate and stay passive in local machines such as UNIX systems, Microsoft Windows computers, Mac OS X computers, iOS and Android mobile devices.
Only after entering your WordPress sites and other advanced properties are these malware parts motioned to become active and infiltrate your resources. Have in mind that the mistake in Facebook's "View As" highlight was the reason for the huge information break that influenced more than 29 million clients around the world.
Also avoid:
Weak WordPress Logins and Passwords
Default Prefix for Database Tables
PHP Exploits
File Inclusion Exploits
Buffer Overflow
WordPress REST API Content Injection
SQL Injection & URL Hacking
XSS or Cross-site Scripting
Websites not using secure certificates
Vulnerable Login Fields
Unprotected Input Fields
Unchanged URLs and File Names
Lack of Data Transmission Encryption
Conclusion
If you use WordPress, then you should know that hackers are always trying to find vulnerabilities in it. Fortunately, there are many services that can help you stay safe. Virusdie is one of those services. It can scan your website and help you close security holes.
Keep track of what your website is doing, update it regularly and resist using all the plugins available. Do not underestimate the importance of your website to hackers. You are fully as vulnerable as large companies. Often even much more exposed and interesting. Make it a point to have strong passwords and replace them with new ones from time to time. Virusdie can help you prevent this from happening.
Every security breach can cost you time and money.
———
Article by Ivica Delic
founder of FreelancersTools,
exclusively for Virusdie.
Join our private Facebook group to get help from other security experts, and share your own web security experiences and expertise. Group members receive exclusive news and offers. They can also communicate directly with the Virusdie team. Join us on Facebook.