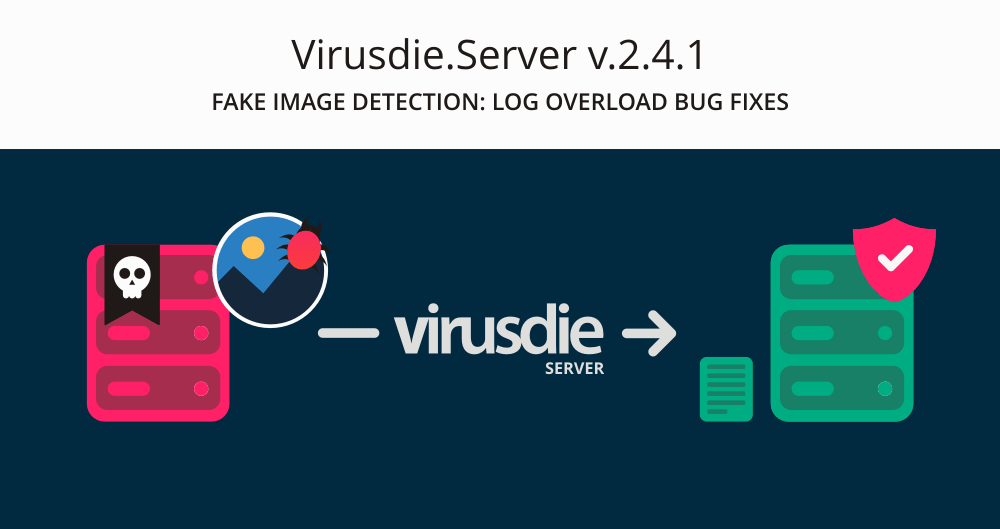 Antivirus for Linux-servers Virusdie.Server v.2.4.1 (UPDATE)
Emergency update up to Virusdie.Server v.2.4.1 just been announced. Log overload in cases along new fake image detection algorytm now fixed…
Bug fixes
Fixed: some detection rules are limited to fixed set of file types, but these limits were applied incorrectly for files without extensions (for example, Trojan.JS.ImgFake rule should be applied for images only);
Fixed: the value of the bytes field in scan summary statistics (–summary) was limited to 4GB due to errors that occur in thread-safe work with 64-bit numbers on the i386 architecture.
More
The deprecated –configfile switch has been removed, use $VDSERVERCONFIG environment variable (VDSERVERCONFIG=~/vdserver.json vdscan …).
Find out more details in Virusdie.Server's complete history of changes.