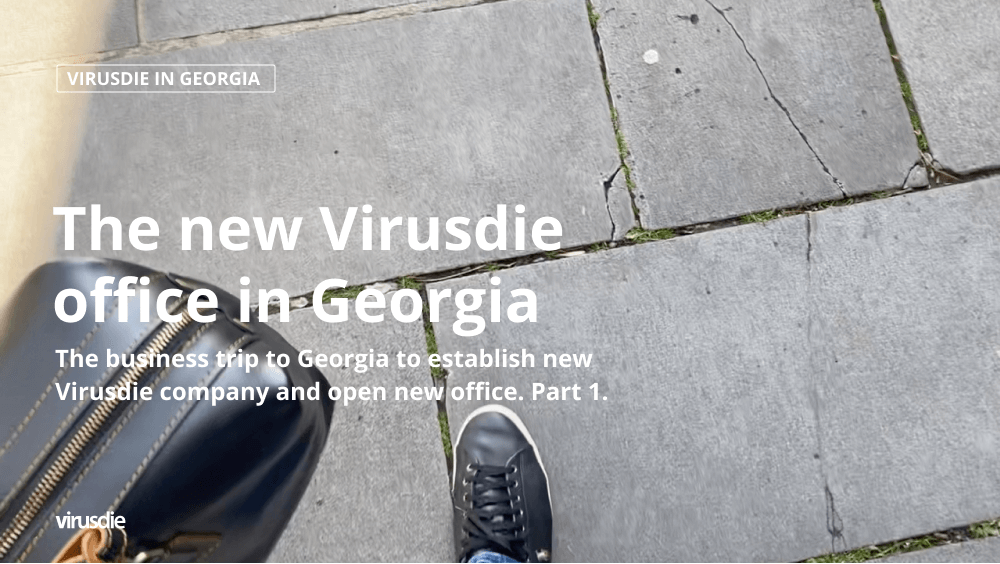 NEW OFFICE | The new Virusdie office in Georgia. A short video about our team's business trip. Part 1.
Dear pirates! This spring, to scale Virusdie business, to protect it and to reduce many political risks, Elijah (CEO) and Helen (COO) made a work-trip to Tbilisi (Georgia). To establish one more international Virusdie company with this local residence in low tax zone. So the new company been established successfully. Here is the short video about that trip 🙂
Joy the trip video. Part 1: Play Video
Next step we're going to relocate up to a half of our development crew from a number of countries – here to Georgia! Here the sun is shining. And mountains are tall. And fruits are so tasty. So looking for the new office location now. In Tbilisi or, in Baku – on a sea-coast.
——
Join our private Facebook group to get help from other security experts, and share your own web security experiences and expertise. Group members receive exclusive news and offers. They can also communicate directly with the Virusdie team. Join us on Facebook.