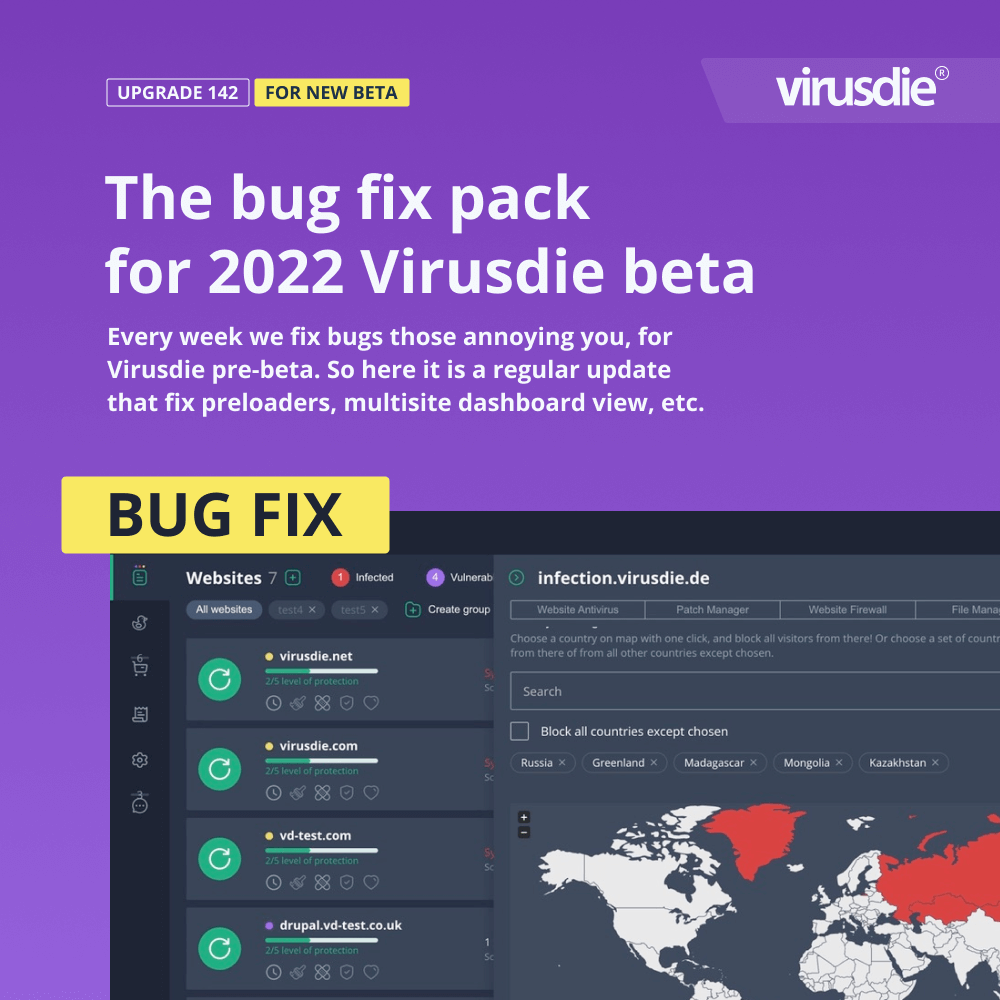 UPGRADE 142 | The bug fix pack for the new 2022 Virusdie pre-beta user interface.
The update for the new Virusdie 2022 pre-BETA. These bug fix pack is about the UX optimisation, bugs with huge website lists loads, and UI speed.
Bug fix pack for User Interface
– failure to keep chosen one Dark or Light user interface mode when page reloads – fixed;
– that should be dark mode icon for light mode, and light mode icon for dark mode (not opposite) – fixed;
– just 50 first websites visible on the dashboard for every user – fixed;
– failure to render huge list of websites on dashboard (takes time or getting timeout or other error) – fixed;
Upcoming update
1. Website database scan/cleanup engine;
2. Next,- the brand new website audit reports plus new 1-site view and multisite view dashboard with summaries.
Try Virusdie 2022 pre-beta now
How to try Virusdie 2022 pre-beta? It is simple — just click on big yellow button "TRY BETA" on top of your Virusdie dashboard! 🙂
——
Join our private Facebook group to get help from other security experts, and share your own web security experiences and expertise. Group members receive exclusive news and offers. They can also communicate directly with the Virusdie team. Join us on Facebook.