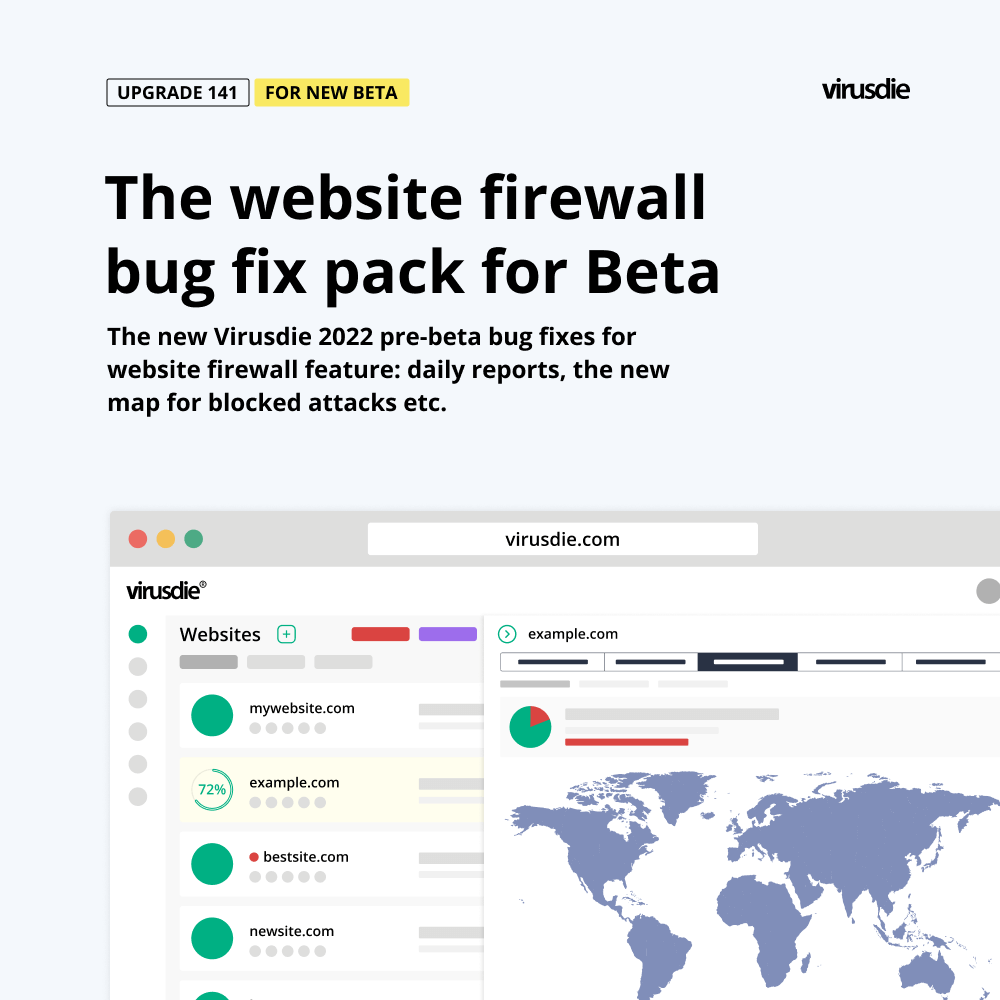 UPGRADE 141 | Bug fix pack for Website Firewall for the new 2022 Virusdie pre-beta.
Third update for the new Virusdie 2022 pre-BETA. These bug fix pack is mostly about the new Website Firewall main tab for the new 2022 Virusdie pre-beta. Daily firewall reports, whit/black lists of IPs, the map of attacks etc.
Bug fix pack
Website Firewall:
– there is no tab to view firewall daily reports – fixed (now there is such tab on firewall section);
– you can't view Today' firewall report by a click on Today report block on firewall main page – fixed;
– there are no data on Today' attacks block on the main page of firewall – fixed;
– you can't add/remove IPs into/from white/black list in one click from daily report section – fixed.
Website Antivirus:
– a cleanup button available even for blank report after the Antivirus scan – fixed (button removed);
What next?
– New website audit reports plus special view for 1-site and multisite account owners.
Try Virusdie 2022 pre-beta now
How to try Virusdie 2022 pre-beta? It is simple — just click on big yellow button "TRY BETA" on top of your Virusdie dashboard! 🙂
——
Join our private Facebook group to get help from other security experts, and share your own web security experiences and expertise. Group members receive exclusive news and offers. They can also communicate directly with the Virusdie team. Join us on Facebook.