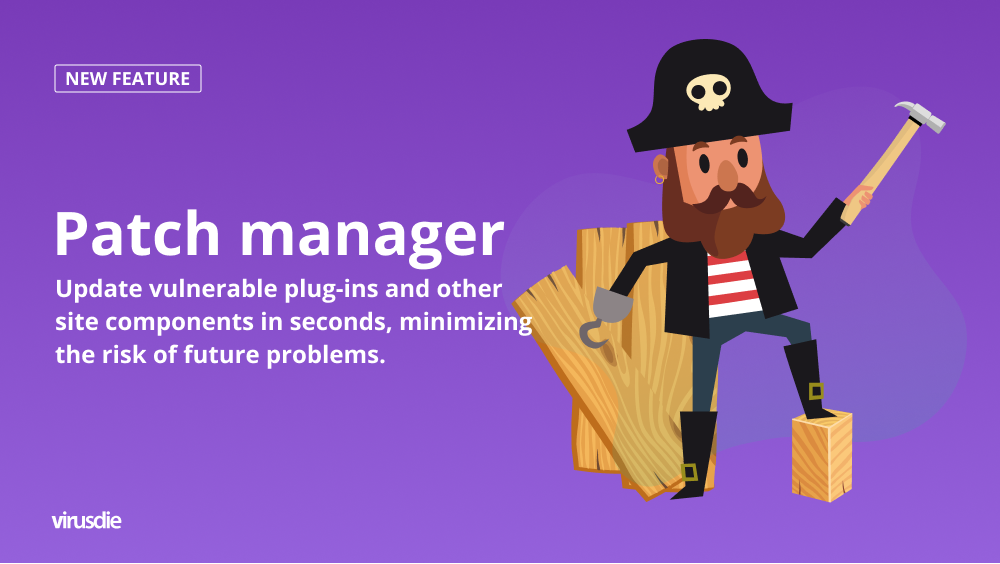 New feature | An automatic website vulnerability manager
Now, with Virusdie, you can update vulnerable plug-ins and other site components in seconds, minimizing the risk of future problems. Virusdie detects not only viruses, but also website vulnerabilities. An automatic vulnerability manager is available for certain types, while other vulnerabilities will require action on your part to fix them. Full descriptions of each vulnerability include all the details you need and recommended actions to take.
Blended with antivirus engine
Each website scan you make, Virusdie also check your website components for vulnerabilities. And on a separate tab on your Virusdie dashboard, in Antivirus section, you may find all the details and make a real vulnerability patch in one click!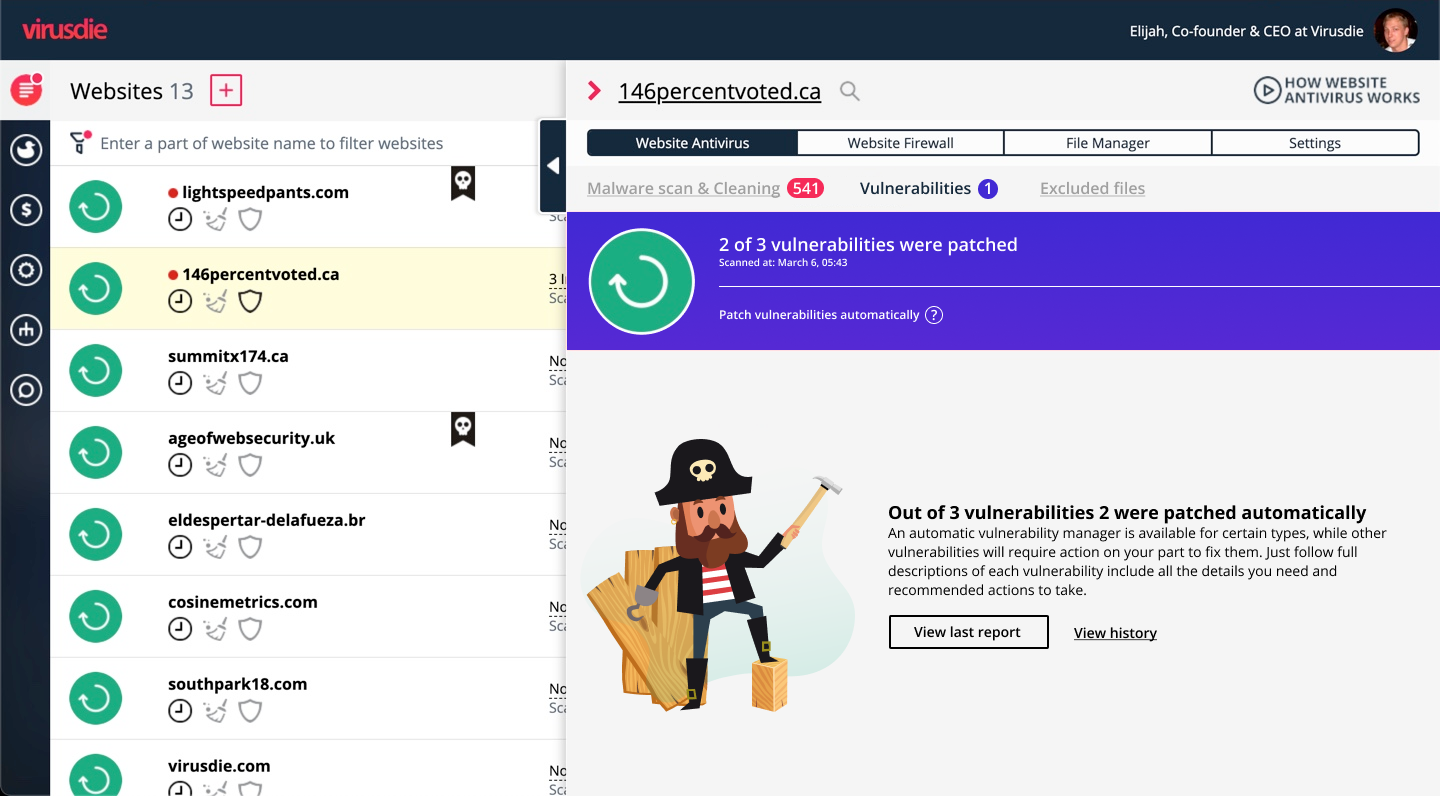 Why real patching, not virtual patching?
Virtual patching for vulnerabilities always been here with Virusdie website firewall engine. The same time, our goal is to let you sleep well, and keep you cool. So that means that it is always better to make sure you have no real vulnerabilities on your website rather to believe in virtual patching only.
This is BETA
This real patch manager is a beta test of the system. Bugs possible and we're waiting for your feedback to fix all the details quickly. Then, we'll announce stable patch manager with the new generation of Virusdie ecosystem right this year!
Learn more about vulnerability manager on Helpdesk.
—
Join our private Facebook group to get help from other security experts, and share your own web security experiences and expertise. Group members receive exclusive news and offers. They can also communicate directly with the Virusdie team. Join us on Facebook.