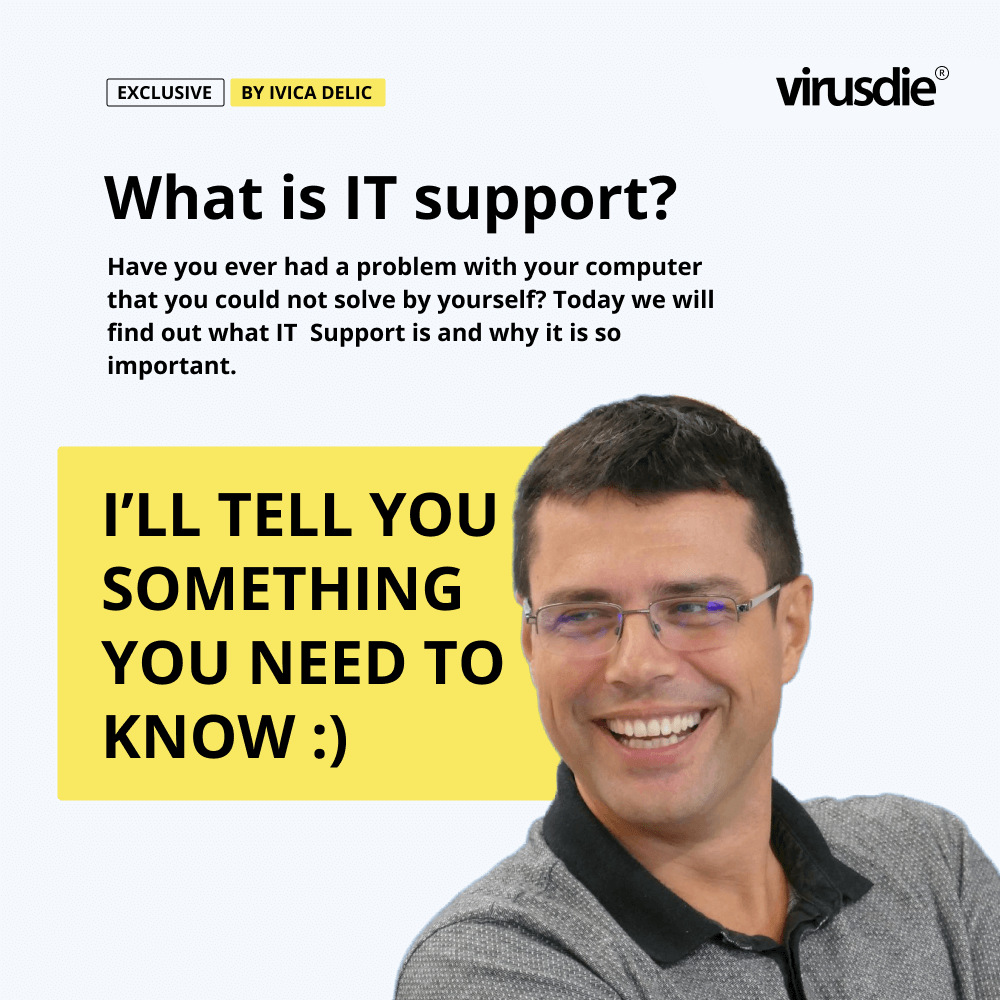 EXCLUSIVE | What is IT support? Today we will find out what IT Support is and why it is so important.
Have you ever had a problem with your computer that you could not solve by yourself? Maybe you could ask your friend to help you solve it? What if he/she could not find a solution?
Do not forget about frequent hacker attacks, which can cause you big problems and financial damages, but also damage your reputation. This is the point where IT Support comes into play. Today we will find out what IT Support is and why it is so important.
What does IT support stand for?
A simple definition of IT support is assistance with technology related devices for individuals and businesses. It provides users with solutions to various problems that they may encounter. The role of IT support in the business world goes beyond support. Besides setting up, installing and configuring devices, it can do much more.
What is productive IT support?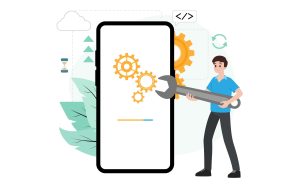 Productive IT support is not just about solving problems, but also preventing them. A good IT Support thinks in advance about possible problems and threats that you and your online business could face, which could harm your productivity and revenue.
IT Support is also considering all the tools available that can make your online business safe. One of these protections is definitely a good tool that will protect your networks from cyber-attacks. Virusdie is one of the most reliable tools available on the market today, and given support and the functionality of the tool, you'll be able to sleep easy.
A good IT support is one of the key factors for your business to reach its full potential.
Why is IT support so important?
Having your own internal IT support team can be expensive and not many companies opt for it. One of the potential problems is also finding quality staff that can do their job properly. The demand for high quality IT staff is currently greater than the supply. Also, many highly skilled employees demand high wages and small and medium sized companies cannot afford that.
Cybercrime is on the rise all over the world. Cyberspace has become a new territory for modern criminals. A failure of your online business can be very costly, because you will not only lose profits, but also customers and maybe even go out of business.
With professional Virusdie security tool you can cover majority of cybersecurity activities that normally would be carried out by outsource IT security Team. New generation of Virusdie released on May 2022. contains 100+ new features and became even easier to use than previous one version. That is really comprehensive task to make comprehensive things easy to use! And you still don't need any manual to use Virusdie.
All of this helps keep your system running smoothly, and that's the foundation of any good online business – smooth, hassle-free downtime.
It is very important to find a good IT support service (if you cannot set up your own) if you want to have a stable and uninterrupted online presence. A quality service will give you peace of mind and you can focus your time and energy on other important things to grow your business.
What do IT support companies do?
Businesses are increasingly dependent on IT, which brings with it a whole host of tasks and responsibilities. Essentially, IT support refers to any assistance with products and services related to technology. The IT support department is responsible for installing new security software as well as assisting employees with various other issues they may have. Since IT support is available anywhere and anytime, employees can expect fast and reliable service. Therefore, job satisfaction and employee engagement will also increase.
Here are some of the most common tasks associated with IT support:
– Installing software and hardware and making sure everything is working properly.
– Creating user accounts for employees and teaching them how to use the system software
– Resolving problems that employees may encounter
– Scheduling and performing scheduled maintenance checks and upgrades
– Diagnose and troubleshoot all software and hardware problems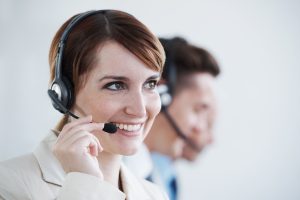 – Repair computer equipment
– Responding to emergency problems (e.g., breakdowns)
– Receiving and processing support requests
– Make sure you have the best security tools available like Virusdie
– They regularly update the system and monitor the market, because it is important to always be up to date and offer the best
What do IT support technicians do?
Several skills are required to support enterprise networks. For example, support specialists analyse, assess, and troubleshoot networks. Maintaining the network and backing up digital data are important tasks performed by these technicians.
A customer service representative provides technical support to users who are unfamiliar with computer technology. Their job is to respond to phone calls and email requests for help.
Cybersecurity specialists are also part of the support team. These experts secure the network, applications, and data with their skills and expertise.
Below are some of the tasks that an IT support technician can perform:
– Installing and configuring the network and its components.
– Adding users to the system and creating their credentials
– Monitoring and maintaining networks and computer systems
– Diagnosing problems
– Solving open questions of customers
– Troubleshooting systems
– Recommending solutions to problems users may encounter
Depending on the company, technical support takes many forms. Some need it to be integrated into daily operations, while others may need a help desk during work hours. No matter what your need, a good IT support is always there to take care of all your needs.
Examples of support services
Helpdesk/User Support
They are the first to respond to any type of issue that arises. A group of employees who are knowledgeable about your systems and provide 24/7 support to both customers and employees. Support is provided by phone or on-site.
Data storage services
These services provide solutions for securely storing information wherever that may be, such as in a cloud or off-site data centre. Data storage support can range from access to data recovery.
VoIP (Voice over IP)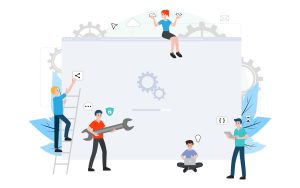 This is a popular technology these days. It allows you to make calls from other devices such as PC or a laptop and also record these calls. Setting up this technology can be difficult, and this is where the experts at IT come in. This way, you can take advantage of this great technology without any hassle or wasted time. And you can be sure that everything will work properly.
Email services
One of the most important aspects of any modern business is email. Some use outside services for email service and hosting, while others handle everything in-house. All in all, quality email support is critical to the growth of a business. Email support includes account setup, hosting and more.
Security Services
Security solutions can become more complex as a network grows, but all businesses must have some level of security in place. Service providers can offer security in the form of a firewall, antivirus, and anti-malware, all of which can work together to help protect your business and your data. This is where the security tools come into play again. The better and easier the security tool is to use, the easier and faster it is to fix a problem, even for an IT professional. Despite all the knowledge, however, if the tool is not simple to use, it can only make troubleshooting more difficult. For this reason, Virusdie strives to constantly evolve, with the goal that this tool never needs a user guide.
Backup services
Data can accumulate over time, but you still need to keep it safe and secure. To that end, you can use a backup service to store your data and restore it when needed. You also need to make regular daily backups to protect all your fresh data and have it ready for emergencies in case you are attacked by hackers or your hardware fails. Support teams can create a schedule for your backups and even keep them in a safe place
Managed IT Infrastructure
Sometimes it is necessary to support more than one service. Managed IT services are those services that provide multi-support. They take care of everything from device management to network maintenance to data storage. A wide range of support services is available for these types of services, and almost any business can take advantage of them.
How can IT support help your business?
IT support offers a wealth of benefits, as well as tasks. From improving technical efficiency and reliability to optimized security, it can improve almost every aspect of your business.
Here are some of the benefits you can enjoy with good IT support:
Better Cybersecurity
The problem of cybersecurity is getting bigger every day. Hackers are evolving and creating better and better tools to steal information and other virtual assets. A good and reliable IT support team guarantees a good protection against all cyber threats. It often happens that you mistakenly conclude that you are too small and not at all interesting for cyberattacks. You are one of the easiest targets. As soon as you think about it, you will not look for the best solutions or even look for them. Do not be under any illusions, because with the increase of Internet users and internal traffic, the number of attacks is also increasing. That's why Virusdie offers simple solutions that are understandable for the greatest connoisseurs, but also for amateurs.
Better adaptability
Technology is evolving rapidly. If you want to stay in business, you need to keep up with the pace or you will be left behind. That's why good IT support is critical to adapting to the latest technological developments while allowing you to continue running your business without interruption.
Maximum efficiency and productivity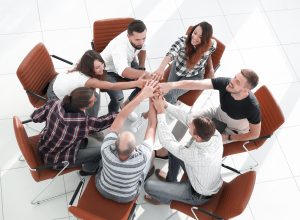 Technology has made its way into every industry. With the right tools, employees can do their jobs more efficiently and with less time spent. This allows them to do more and do it more easily. It also means better profit margins and more success.
Tailored service
Perhaps you have a unique business that requires specialized solutions. That's where IT 's support comes in, and they can customize any tool to meet your business needs.
Satisfied employees
With efficient support from IT, your employees will have all the resources and tools they need to resolve their issues quickly, which can drastically reduce downtime. With the ability to connect to IT support from anywhere, it's possible to respond to issues much faster and find solutions much faster as well. This also gives employees more time to devote to other tasks.
More time for management
IT support responds to all IT issues, freeing management from wasting time on tasks related to IT and allowing them to focus on managing and growing their business.
Being competitive
In business, there are no emotions. You always need to be on your toes and make sure you do not fall behind the competition. Whenever a new technology comes on the market, your IT team will introduce it to you and integrate it into your business to make improvements.
Conclusion
Nowadays, all successful companies have some kind of IT support. The benefits of such support are many, ranging from better security to smooth business operations to happy employees. Without a IT support, you can encounter serious problems that can severely damage your profits or even put you out of business.
Support services can cover everything from infrastructure development to network security and should be in place in every modern business. Managed support services allow your staff to focus on maximizing business results and significantly reduce IT service costs. Most organizations find that IT support services are cost effective and worth the investment.
Additional note – you can also recognize a good support by the tools it offers you. Virusdie is of course an indispensable component.
———
Article by Ivica Delic
founder of FreelancersTools,
exclusively for Virusdie.
Join our private Facebook group to get help from other security experts, and share your own web security experiences and expertise. Group members receive exclusive news and offers. They can also communicate directly with the Virusdie team. Join us on Facebook.