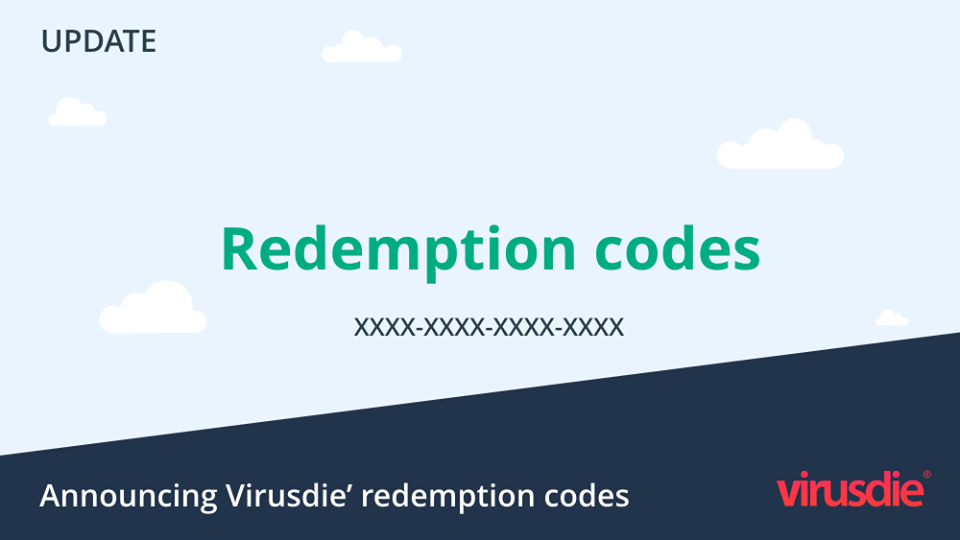 Announcing Virusdie' redemption codes
Introducing Virusdie' redemption code system. Now you can top up your balance or redeem the Premium or other (soon) plan by a redemption code! Those redemption codes with an exclusive deals you can find in a common future through specialized platfoms and marketplaces.
And those codes let you get an extraordinary exclusive deal you can't get on Virusdie.com directly! We've already tested that system over the number of marketplaces and it works perfect. So, codes coming this fall! We'll let you know!
No more sync issues when your email contains a Plus character/symbol. Bug fixed.
No more questions and no more forms filling out after registration about what is your business and what is the number of websites you're going to server here – we know this annoys you 🙂
To Virusdie https://virusdie.com