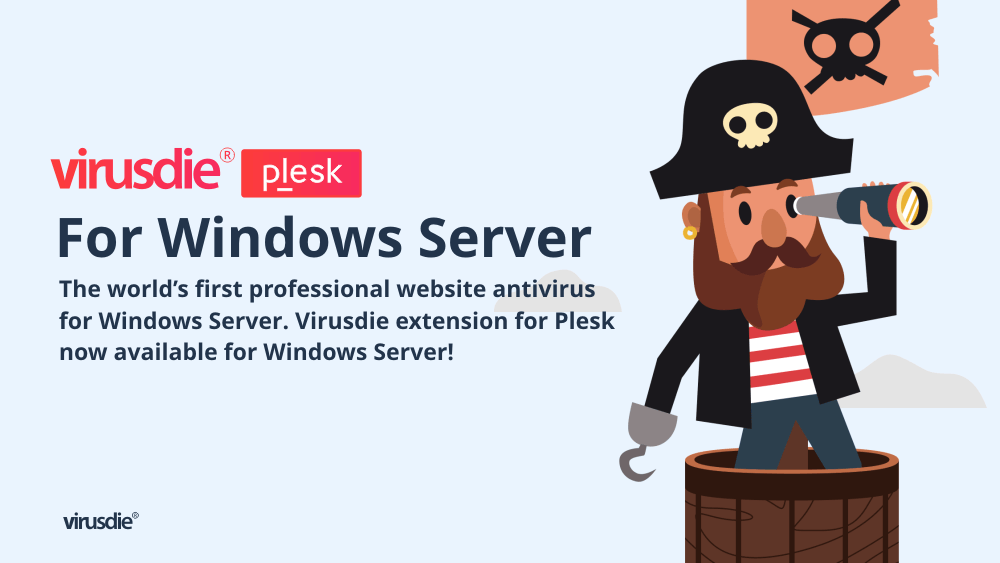 Introducing | The world's first website antivirus for Windows Server, for Plesk!
Now your can protect and clean your websites from malware and vulnerabilities on Windows Servers better, than Windows Defender — with Virusdie extension for Plesk! Yes, now Virusdie.Server – a stand-alone platform for server website antivirus, support not only Linux, but Windows Server as well!
WHY VIRUSDIE BETTER THAN WINDOWS DEFENDER?
IT SIMPLY SAVES YOU MORE TIME AND MENTAL HEALTH!
– Your website will continue to run stably after the automated cleanup, with the safest malware removal in the industry. Virusdie Website Antivirus does more than just find and remove infected files on your website or put them in quarantine. It removes malicious code (redirects, Trojans, backdoors, shell scripts, and other malicious code) from files (PHP, JS, HTML, images, and system files) in seconds, automatically, and with high accuracy.
– Find more malware and vulnerabilities with the world's best threat detection. Virusdie is only one focus — find and remove website threats. That is why it let you get more, than just with a generic antivirus or a defender. Virusdie features an incredibly extensive database to detect as many viruses and threats as possible, including brand-new threats.
– No false positives. its phenomenally low false positive rate (less than 0.0002%) gives you greater peace of mind than you've ever experienced with a website antivirus solution.
Get yourself the friendliest professional website antivirus available, with the safest automatic cleanup feature in the industry, malicious code highlighting, and full virus descriptions — right in the Plesk control panel you love! Now with Windows Server' support! Try or Buy now.
—
Join our private Facebook group to get help from other security experts, and share your own web security experiences and expertise. Group members receive exclusive news and offers. They can also communicate directly with the Virusdie team. Join us on Facebook.