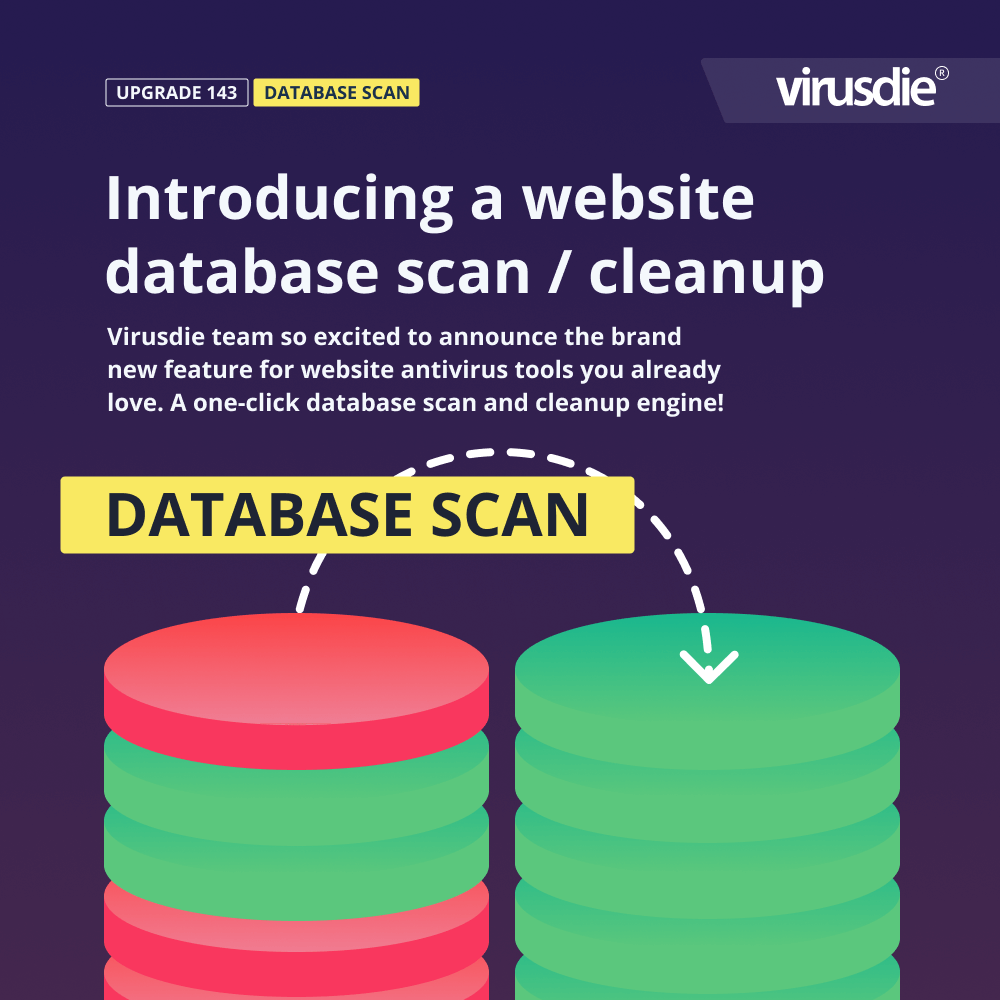 UPGRADE 143 | Introducing website database scan and automatic cleanup engine. That may work with any website and no setup needed.
Dear customers of Virusdie! Today we so excited to introduce the automatic website database scan and cleanup engine for Virusdie website antivirus feature! No matter WordPress, Drupal, Joomla, DLE, or other CMS – database engine works with all of them! It connects automatically and no actions or setup needed! This is a beta-release and available for Virusdie 2022 pre-Beta only.
New feature: Website database scan
– it available on tab Website Antivirus for any of your connected website.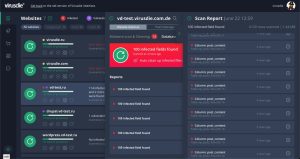 – it connects to any website database automatically if possible.
– it scan website database for malware, spam, bad links etc.
– results available on tab Database scan and cleaning there, on Website Antivirus tab.
– you can turn on this feature by using Scan database toggle on Settings tab on your dashboard. (It is off by default).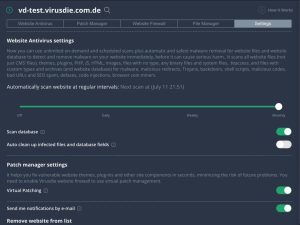 – it saves your server' CPU due to distributed scan process in time.
– you can view a combined scan progress (files plus database) on your dashboard, right there – that is the same scan wheel progress!
– the new feature available for Virusdie 2022 pre-BETA only.
Automatic website database cleanup
This feature is temporary off due to the reason it looks better to make database scan feature stable (to make sure it is stable and works properly on a massive scale. Waiting for your feedback!);
Infected database fields (data) view and edit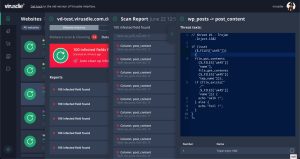 Now you can view website database infections found if the website database structure means a plain text. So that works for you same way as website file editor works.
And now we're working hard to let you view and edit safety database data when database structure runs massives or keep data in fields as PHP files or eg. So we'll show you results with some other types of database editor to protect your website database against your own incident activities 🙂
Bug fixes
– Too long file path while scanning process that crash website block on dashboard – FIXED.
– The notification about your user is not authorised yet (or already) – IMPROVED.
Upcoming updates
– Database scan engine connection Wizard (that helps you connect to a database manually if Virusdie can't automatically).
– Safe database infection viewer/editor for cases when that is not a plain text.
– Database one-click recovery (cleanup abort) feature.
– Safe website database one-click cleanup.
Try Virusdie 2022 pre-beta now
How to try Virusdie 2022 pre-beta? It is simple — just click on big yellow button "TRY BETA" on top of your Virusdie dashboard! 🙂
——
Join our private Facebook group to get help from other security experts, and share your own web security experiences and expertise. Group members receive exclusive news and offers. They can also communicate directly with the Virusdie team. Join us on Facebook.