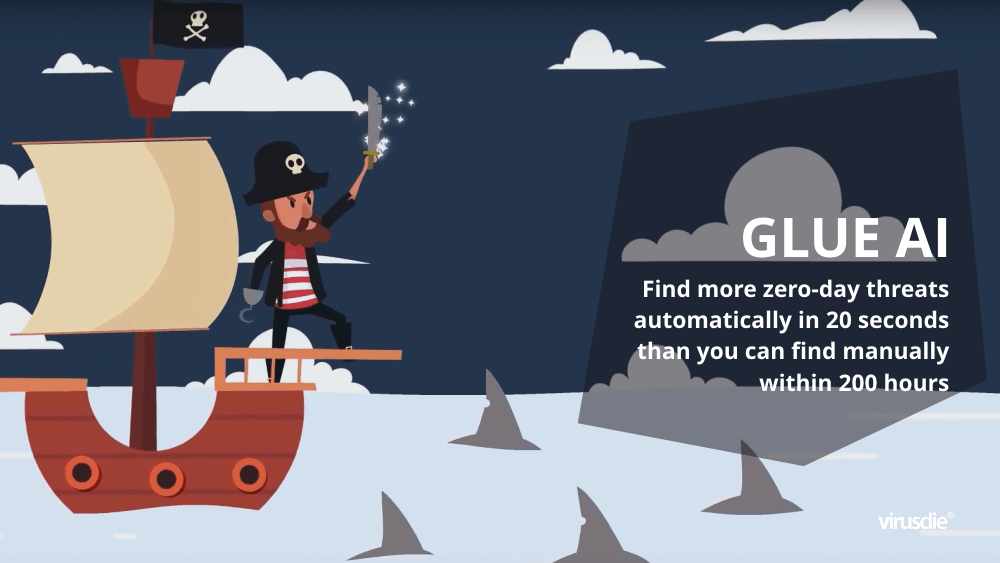 Weekly Update | Spend 20 seconds instead of 200 HRS to find even more 0-day threats. With new GLUE AI.
GLUE – is the new AI by Virusdie. In 2021 you'll can detect even more threats on your websites, than you can imagine. Now Virusdie threat detection and cleanup engine is the best in the industry, and we'll help you get even more – with a new AI approach. Now a pre-alpha, GLUE AI helps Virusdie.BASE crew find undetected malware and vulnerabilities to make new rules for accurate cleanup. And then GLUE will runs autonomously – when it is ready to run without security expert control and got really incredibly low false positive rate (as low as Virusdie detection has now). The same time we'll announce the new generation of Virusdie with updated GUI to represent all results in an easy to catch plot – the same you have now. To save your time! Coming in 2021!
BUGFIX. For SaaS Billing
– Can't upgrade your subscription on a higher plan smoothly, without current subscription cancellation – FIXED. – Can't update your current plan on a higher plan after you cancel the subscription and old subscription keeps actuive till the final day it expires – FIXED.
– Get 6 extra days after subscription expired to keep your plan! Now you have 6 days after your subscription expired due to low balance on your card to charge – and you can top up your bank card balance or a PayPal balance to keep your subscription and current premium plan active!
FURTHER UPDATES
– A big bug fix pack for a website firewall.
– Splitting malwares and vulnerabilities on scan/cleanup report.
Join our private Facebook group to get help from other security experts, and share your own web security experiences and expertise. Group members receive exclusive news and offers. They can also communicate directly with the Virusdie team. Join us on Facebook.