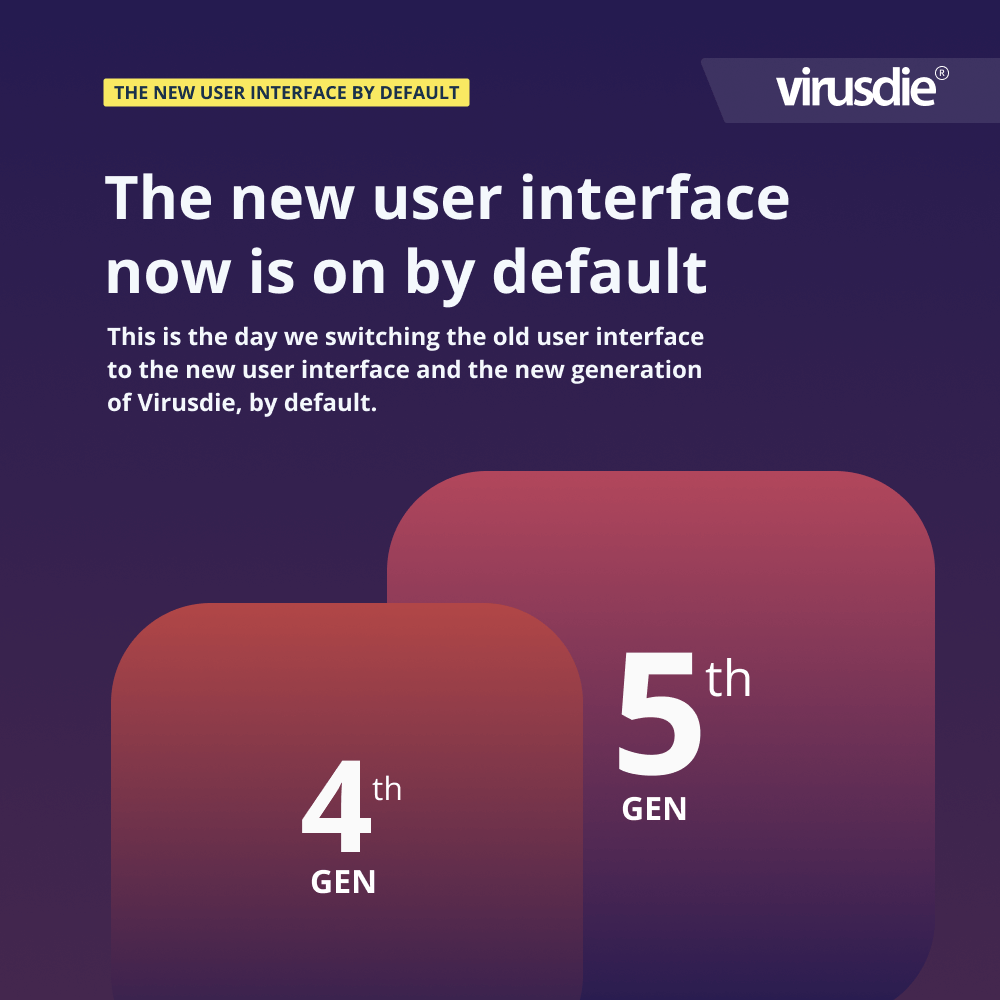 NEW INTERFACE | Switching to the new Virusdie user interface generation 5 and the brand new Virusdie platform generation designed for the next 5 years and more.
Dear friends! We're so excited to announce today that we're now switching Virusdie to the new user interface and the new platform by default. Why? That is simple – the new generation of Virusdie platform and the user interface help use roll out new features you have been awaiting for years! The process of initial rollout may take 3 days (72 HRS). After that, the new user interface will be available by default. And some sections of the old UI – just as a secondary user interface.
What'll be available on a new user interface right now after rollout process:
NEW USER INTERFACE:
1. The new dashboard. Scans and scheduled scans. Group operation. Filtering…
2. All tabs with tools and statistics;
3. The list of email/repots setup;
4. MyAccount settings;
5. Billing;
OLD USER INTERFACE:
1. Support;
2. Agency account settings;
After the initial roll out process we'll move fast to QA, fix bugs, add new features and update the new user in an accordance with roadmap.
——
Join our private Facebook group to get help from other security experts, and share your own web security experiences and expertise. Group members receive exclusive news and offers. They can also communicate directly with the Virusdie team. Join us on Facebook.