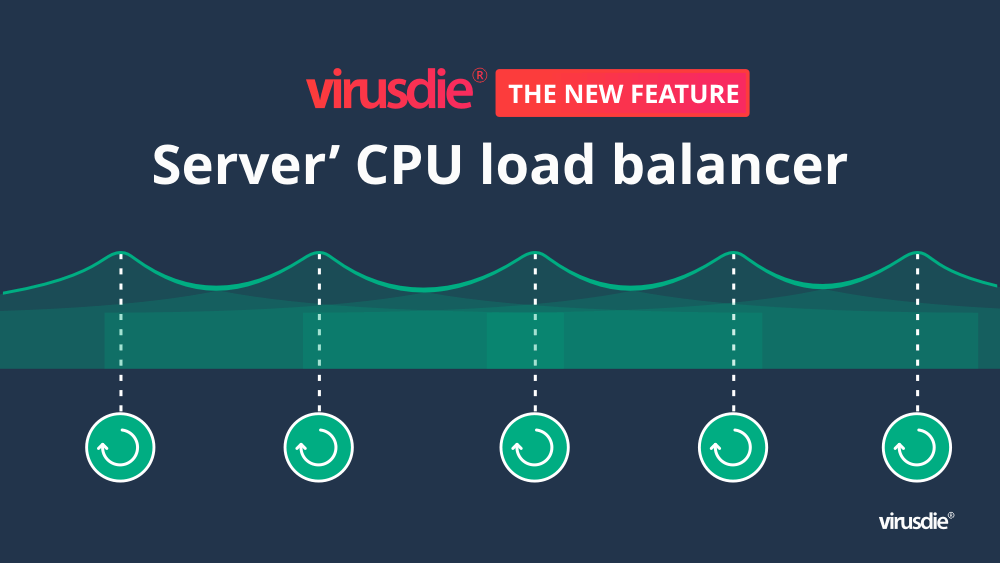 Weekly Update | Automatic CPU load balancer for multisite scans on One server
You won't find your server overloaded due multisite scans! Announcing completely automatic CPU load balancer that helps you keep your server online even you need to scan multiple sites on not so high performance hardware 🙂 The new feature introduction webinar now available on record!
Automatic CPU load balancer to keep your web-server stable during multisite scans – Watch webinar on YouTube.
OTHER UPDATES AND BUGFIX
Spontanious sending multiple messages over the tech support chat – FIXED;
Automatic infected sites sorting by clicking a rounded number of infected sites in left menu – ADDED;
Join our private Facebook group to get help from other security experts, and share your own web security experiences and expertise. Group members receive exclusive news and offers. They can also communicate directly with the Virusdie team. Join us on Facebook.