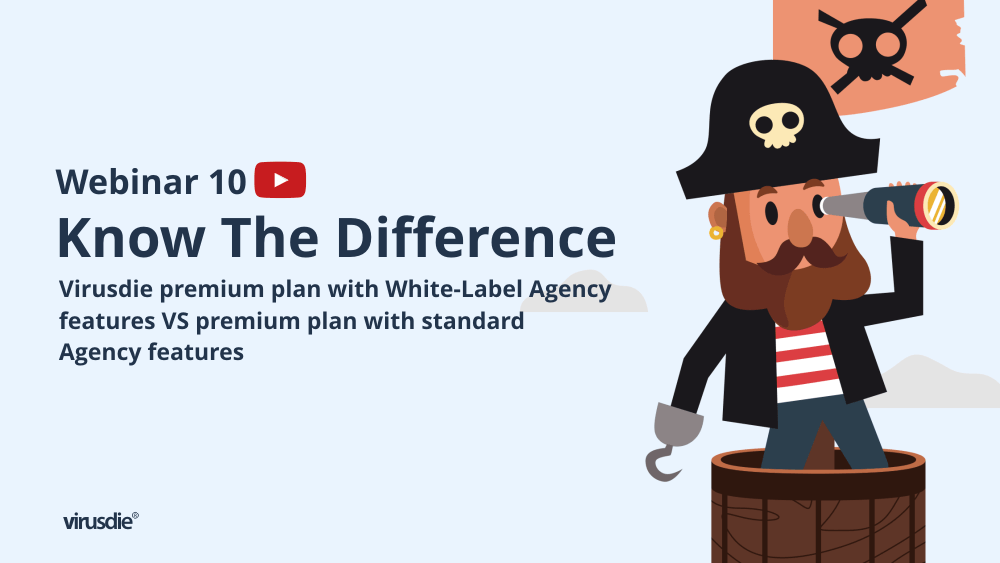 Episode X, Webinar Series 2020 | Plan with White-Label vs a plan with standard Agency account features
What fits best for you? Standard Virusdie' plans without Agency accounts? Plans with Agency accounts? Or the plan with a White Label Agecny account features? Should you pay more for higher plans or you should't? Discussing the differece together.
Watch in record – Watch Episode X on YouTube.
Join our private Facebook group to get help from other security experts, and share your own web security experiences and expertise. Group members receive exclusive news and offers. They can also communicate directly with the Virusdie team. Join us on Facebook.