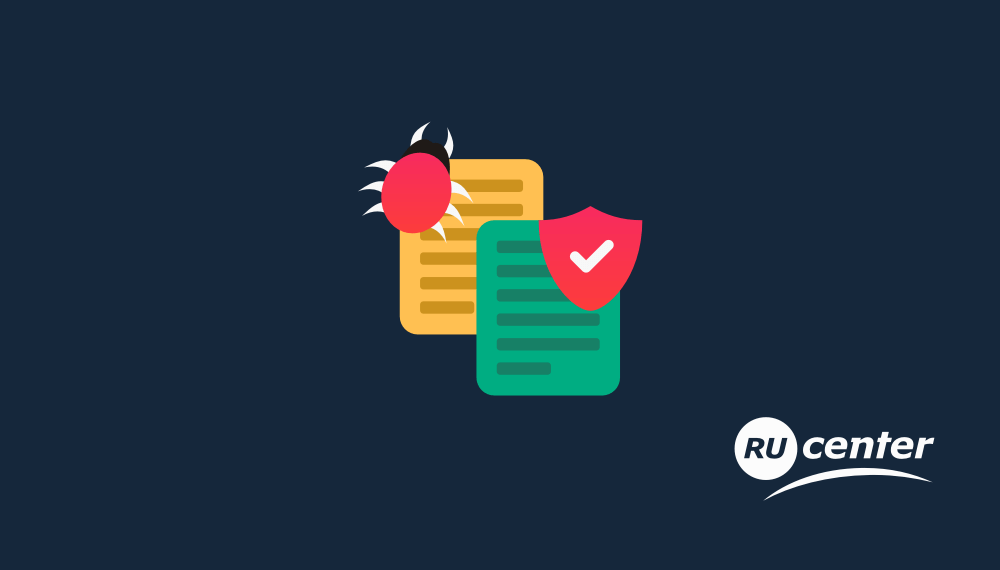 RU-CENTER launching automatic website cleanup in Hosting panel
We are in Virusdie, as the developers of antivirus services as well as software developers for site and server protection closely monitoring the website security market daily, Mo-to-Mo and Y-to-Y.
Despite the fact that site protection services are actively rising in the US since 2008, some time ago it was impossible to give an obvious answer to the question of whether such antivirus technologies would be in great demand in the Runet (russian-speaking segment of WEB) by resource owners, digital agencies or anyone else. But in 2016 the market began to get its outlines. Some number of services stood visible: website protection, automatic and of course comprehensive expert help along website security issues. To our great joy, finally, we see today as the main organisations who are the leaders of the Internet market in Russia stood understand website security services needs for their customers. And today one ot such TOP-companies RU-CENTER registrar and hoster with more than 7 million registered domains, make a step into website security beyond.
We are glad to announce that RU-CENTER, the largest Russian domain registrar for business, has launched the service for automatic scanning and automatic malware removal for websites for it's customers. Antivirus is available on Shared hosting and CMS-hosting plans for websites based on : WordPress, Joomla, OpenCart, Drupal, MODX and 1C-Bitrix.
What benefits you can get using that Antivirus ?
The antivirus scans PHP, HTML, JS, images, system and other files on your host. It can detect and automatically eliminate malicious and dangerous software in files and code source fragments (redirects, trojans, backdoors, shells, spam-mailers and other malicious codes) on websites on the hosting with high accuracy. Website keep runs stable after automatic cleanup!
How your can get it ?
Right now all sites on RU-CENTER host are checking for malware for free! In case of your need of automatic malware removal, continuously website protection or deeper and full scan you may purchase the Paid plan with lot of powerful options.
RU-CENTER takes care of the convenience of using the service by customers. So now you will be asked to choose the suitable antivirus plan right when ordering a new CMS-hosting or Shared hosting.
Virusdie recommends to existing and new RU-CENTER customers to use the built-in antivirus in the Hosting Control Panel for easy automatic website scans, automatic malware removal and site protection against malware. It could be very useful if all of your sites are hosted on the same RU-CENTER host.
Get 25% discount – use VIRUSDIE code !
Sign up to RU-CENTER hosting right now with awesome 25% discount for any Shared hosting or CMS-hosting plan. Use VIRUSDIE as a Promo Code on RU-CENTER till the end of 2018.