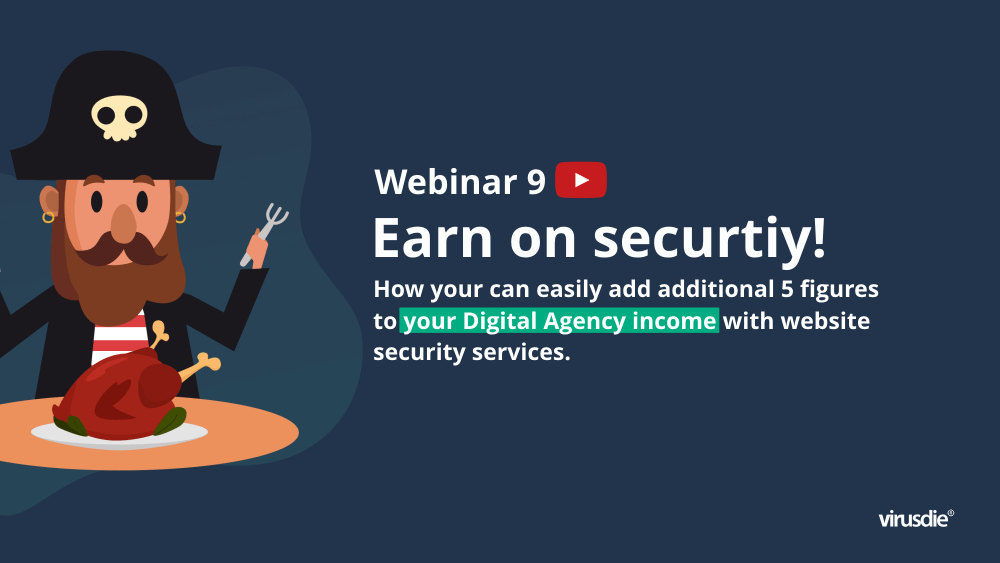 Episode IX, Webinar Series 2020 | Add additional 5 figures to your Digital Agency income with website security services
Is it really possible not just help your clients to preserve your Digital Agency' reputation? How can you earn more by providing site security with Virusdie? How to upsell your offering with new comprehensive site security services? What fits better for you – a simple reselling or tools + your "dirty job"? Market shares. Vision. Positioning. Customer' segmentation. Recommended pricing and much more you can learn from our webinar for Digital Agencies and hosting providers!
Watch in record – Watch Episode IX on YouTube.
Join our private Facebook group to get help from other security experts, and share your own web security experiences and expertise. Group members receive exclusive news and offers. They can also communicate directly with the Virusdie team. Join us on Facebook.