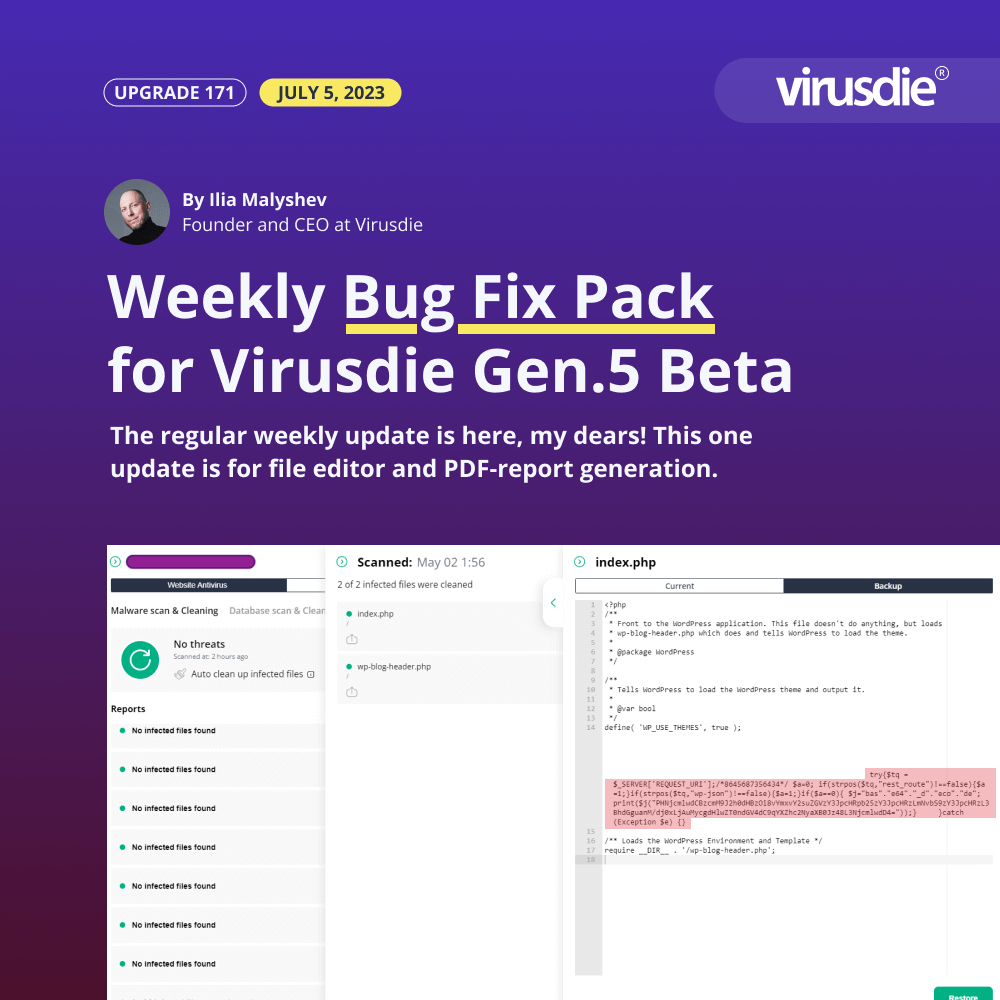 JULY 5, 2023 | Upgrade 171: Weekly bug fix pack for malicious code highlighting feature, branded PDF-reports preview and for billing.
Hey hey, pirates of Virusdie. Here is the weekly update for Virusdie service. This one is about UX like bugged malicious code highlighter in file editor and backups. About branded reports and about billing for Brazil.
Bug fix pack for this week
– Website File Antivirus | There was no malicious code highlighter at backups and at old scan/cleanup report (just at the latest one) – FIXED;

– Branded PDF-reports | There was a bug when you can't preview your branded PDF-reports (for PRO accounts) – FIXED;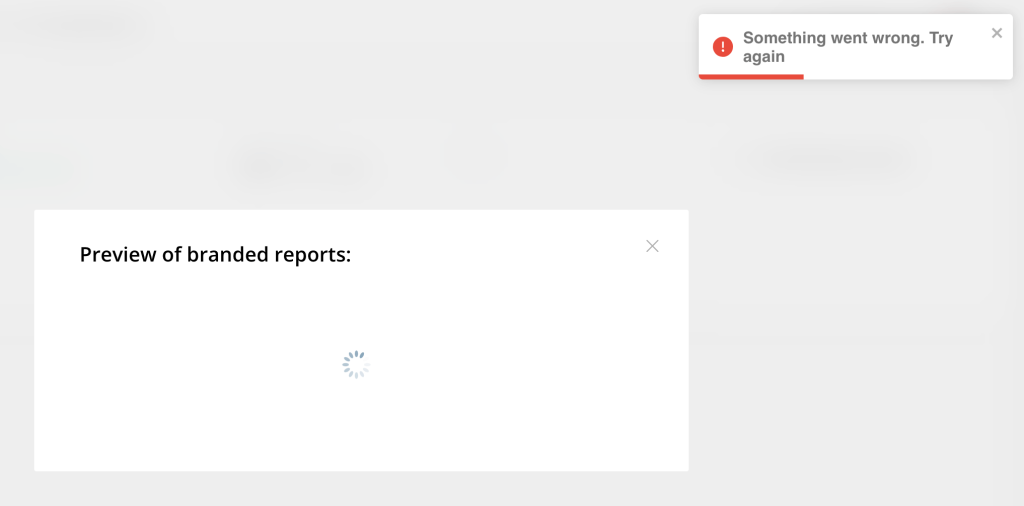 – Pricing and billing | That was a bug on a Brazil billing gateway tail, that caused error so you can't pay with Reals – FIXED;
I believe this update helps you save some time 🙂
Ilia Malyshev,
Founder and CEO at Virusdie.
—
Upcoming updates
– the new support system (next week);
– Multisite (5, 10, 20 sites and PRO plan tier) pivot roadmap release (next week);
– weekly bugfix packs;
– UI improvements;
– PRO plan tier features updates and improvements.
* all these available for new pre-beta Virusdie only! 🙂
Try Virusdie generation 5 pre-beta now
How to try Virusdie generation 5 pre-beta? It is simple — just click on big yellow button "TRY BETA" on top of your Virusdie dashboard! 🙂
——
Join our private Facebook group to get help from other security experts, and share your own web security experiences and expertise. Group members receive exclusive news and offers. They can also communicate directly with the Virusdie team. Join us on Facebook.