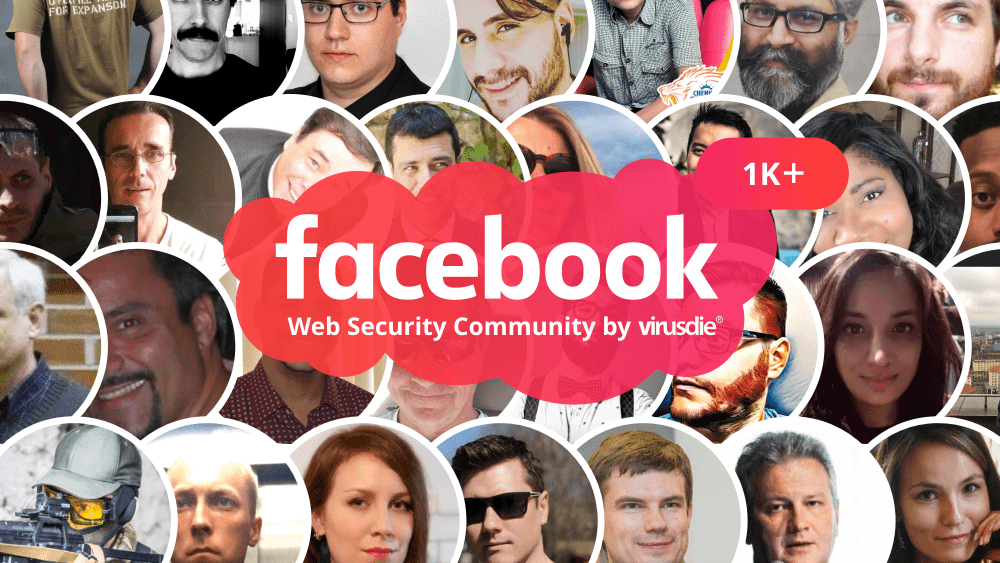 Exclusive news | Virusdie Facebook community hits 1000+ members!
That is just awesome! Less than a year we've been started a facebook community from scratch. And now Virusdie private facebook community, the fastest growing web security community – have just beat a first 1000-member border 🙂
Keep going ahead along our mission to simplify professional website security through max automatization with one-click approach! And build one-click services around that in an addition to automatic tools, to blend community of those who need extra help and those who can help them. In one close ecosystem. The all we do is to make site security clear and straightforward worldwide for the majority of people and small and medium-sized busines 🙂
Join our private Facebook group to get help from other security experts, and share your own web security experiences and expertise. Group members receive exclusive news and offers. They can also communicate directly with the Virusdie team. Join us on Facebook.