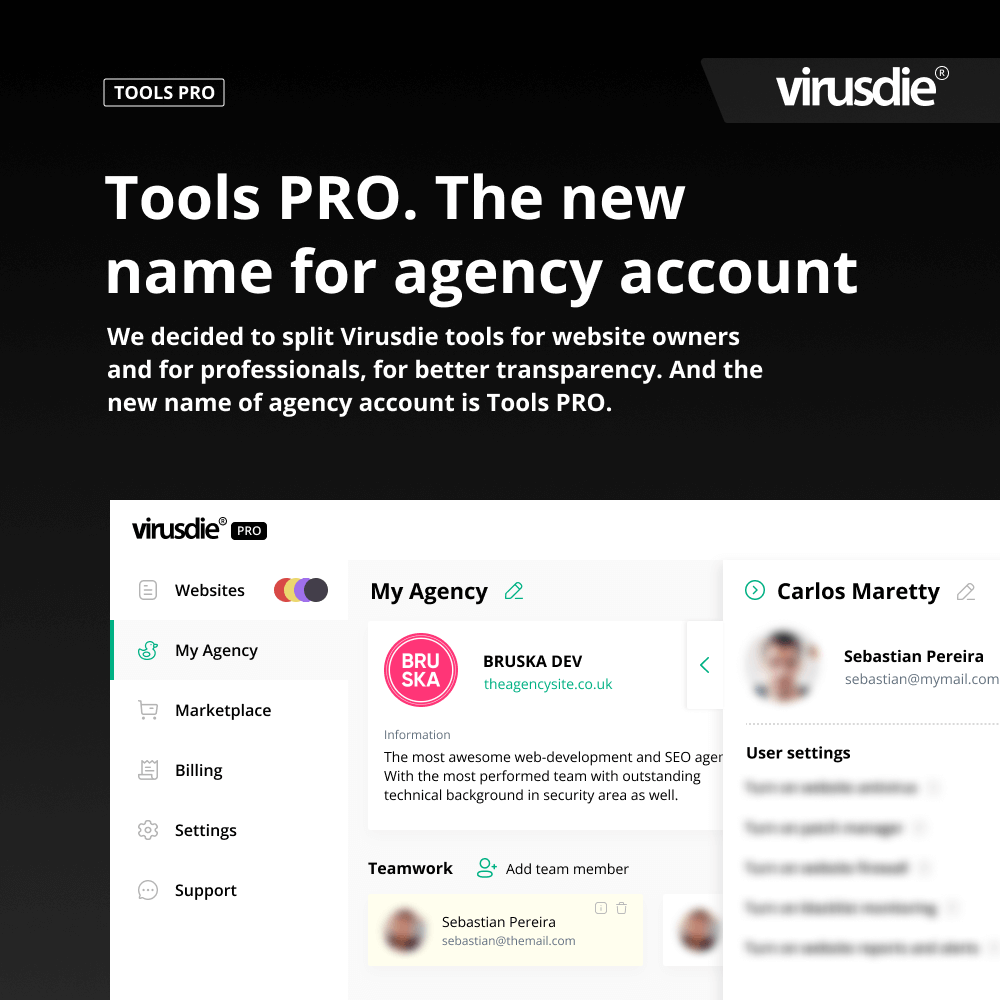 TOOLS PRO | Today we announcing the new name for Virusdie Agency Account. For better transparency and focus on 2 different segments of our customers.
The new name for Virusdie Agency Account is Tools PRO. That is the first step today we do for better tools for professionals. Why we do that? It is simple, actually. We have 2 different types of our customers: website owners who use Virusdie Tools for their own needs to protect their own website. And we have individuals and web-agencies who provide site security services to their own clients, on the other hand. And for today Virusdie tools focused in terms of positioning on these 2 segments not too well. So we decided to separate these products and rename the profesional toolset into PRO.

Soon we'll announce the new feature set for PROs and more that, we'll add new features there for professionals exclusively. And yep, all of our customers who are these plan holders (below) now Tools PRO users!
– Unlimited + branded;
– Unlimited;
– 1000 sites
* accounts.
Learn more about Tools PRO (ex. Agency Account).
——
Join our private Facebook group to get help from other security experts, and share your own web security experiences and expertise. Group members receive exclusive news and offers. They can also communicate directly with the Virusdie team. Join us on Facebook.