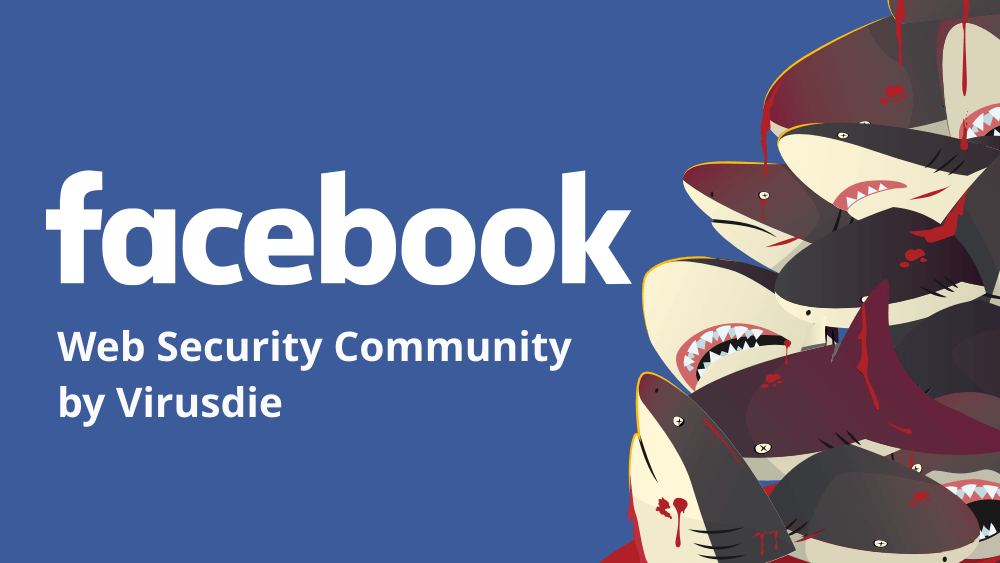 Get exclusive | Join Virusdie private group on Facebook
In web security community by Virusdie on Facebook you can get security experts help and share your web security experience. Members receive special news, exclusive discounts and direct contact with Virusdie team!
This is a Security Group for beginner, intermediate and advanced CMS security questions or anything security related supported by Virusdie – the world's friendliest professional-grade antivirus for multiple websites.
💥Members have an exclusive discount of 10% on all Virusdie packages, only in this group and in the Freelancers Tools Facebook Quality Groups.
Virusdie premium features:
🔥collects all your sites distributed across different shared, VPS and dedicated servers in one place
🔥protects your websites from future attacks with daily scans
🔥has website firewall deployed in seconds which protects websites from online threats: hacking, malware, harmful requests and content grabbing, XSS attacks, SQL injections, malicious code uploads, suspicious activities and blacklists.
🔥fix vulnerabilities (Vulnerability patch management)
🔥does automatic cleanup malware infections even from already hacked sites or fixes all your hacked sites in one click: redirects, Trojans, backdoors, shell scripts and other malicious code from PHP, JS, HTML, images, system files and binary files.
🔥use additional built-in tools to investigate security issues, if needed, in case that Virusdie detects malware it can't cure on its own, users can investigate the issue on their own
More details on Virusdie:
⚡️cloud-based with no installation required
⚡️one dashboard for all your sites, simple (a friendly user interface), intuitive
⚡️safest automatic cleanup in the industry and really fast
⚡️for all CMS websites: WordPress, Joomla, Drupal, DLE, PrestaShop and all other popular systems are supported
⚡️it uses its own anti-malware database to accurately remove malware from files and it also works for already hacked sites. It keeps your websites stable after cleanup. Virusdie makes automatic backups of the files cleaned that you can restore in one click
⚡️it can provide comprehensive website security to all your clients under your own brand, at your price