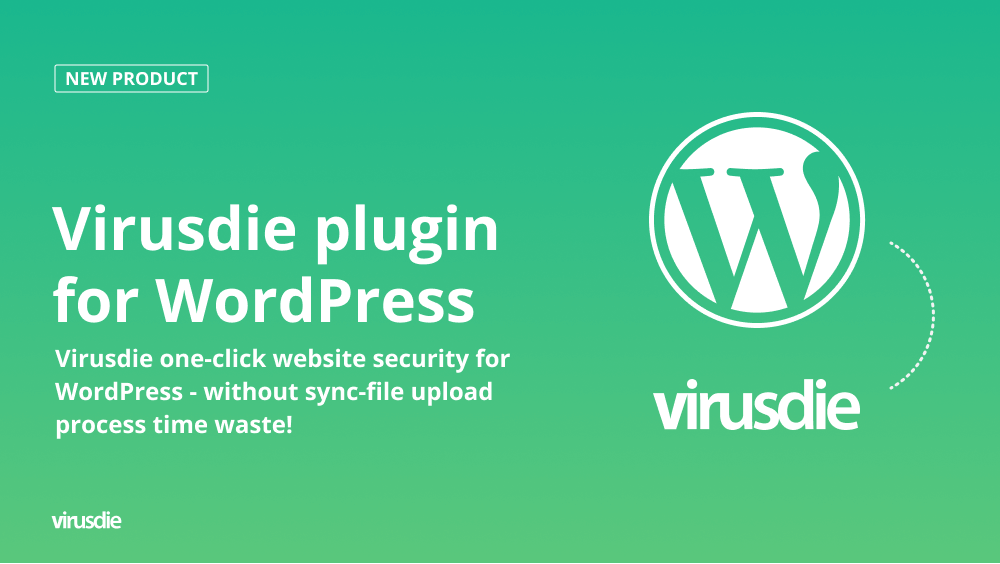 New Product | Introducing Virusdie plugin for WordPress websites! A true one-click WordPress security with the most powerful web-malware removal engine in the industry and easiest ever user interface!
Hurray! We're so excited to announce Virusdie plugin for WordPress websites! What is this? This is the most easiest automatic website security plugin for WordPress in the industry with highest performance in the industry! An explosion blend of simplicity and power you are all love!
What this means?
This means that with Virusdie plugin for WordPress you can spend even less time on site security you spend with traditional Virusdie cloud tools. Of course, if you have not too many websites (I mean, it is better if just one website 🙂 and they runs WordPress!
If so – you'll be able to use Virusdie right on your WordPress dashboard, in a simplified new Virusdie dashboard and do not spend your time on installation and sync process! Virusdie will be connected with your WP website automatically! With your Virusdie account!
With Virusdie plugin for WordPress you'll be able:
– run Virusdie right in second on your WordPress website dashboard without installation and sync file upload!
– connect your plugin to your Virusdie account!
– use brand new Virusdie simplified dashboard for WordPress (we call it a health monitor) and get all data on one screen!
– jump to your Virusdie cloud account dashboard in a click if you need help or any robust things or tools from your Virusdie account!
How to try?
WordPress plugins already available on WordPress marketplace! And you can download it or learn more about it by the link – Virusdie WordPress Plugin
——
Join our private Facebook group to get help from other security experts, and share your own web security experiences and expertise. Group members receive exclusive news and offers. They can also communicate directly with the Virusdie team. Join us on Facebook.