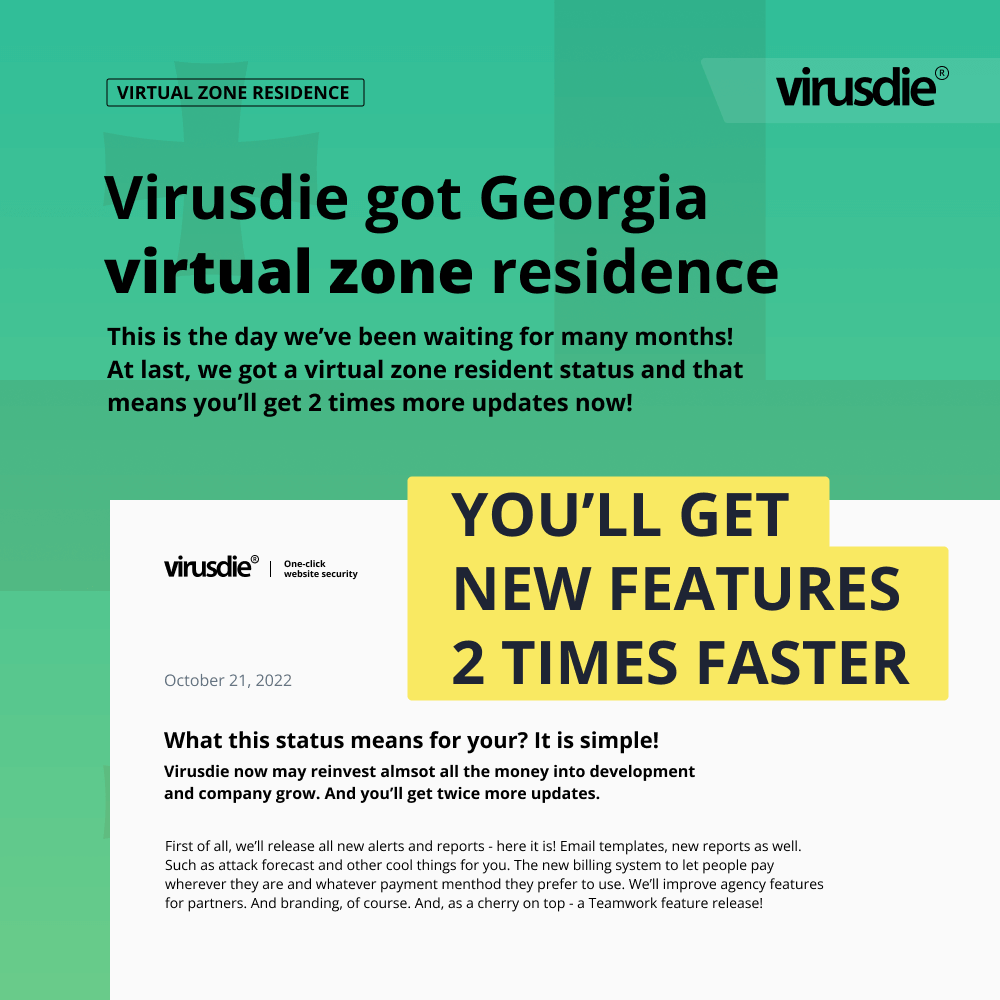 WE GOT IT | Virusdie got Georgia Virtual Zone residence. You'll get 2 times more updates!
Good news everyone! At last, we got approval that now Virusdie is a resident of the Virtual Zone in Georgia. This is a specific economic zone that let international IT projects grow faster by reducing their costs in terms of taxes. That is pretty much the same Estonian company residence, but more efficient.
You probably know Virusdie team been in Georgia this Spring for some paper work. We've been waiting this approval for many months since March 2022. And now we go it!
What that means for you? For our clients and partners?
That means that now we can reinvest almost all our international income into grow (marketing, new feature development, updates, upgrades, improvements,…) so you'll get 2 times more updates in average. So that means you'll get the options you need 2 times faster! That is the thing!
——
Join our private Facebook group to get help from other security experts, and share your own web security experiences and expertise. Group members receive exclusive news and offers. They can also communicate directly with the Virusdie team. Join us on Facebook.