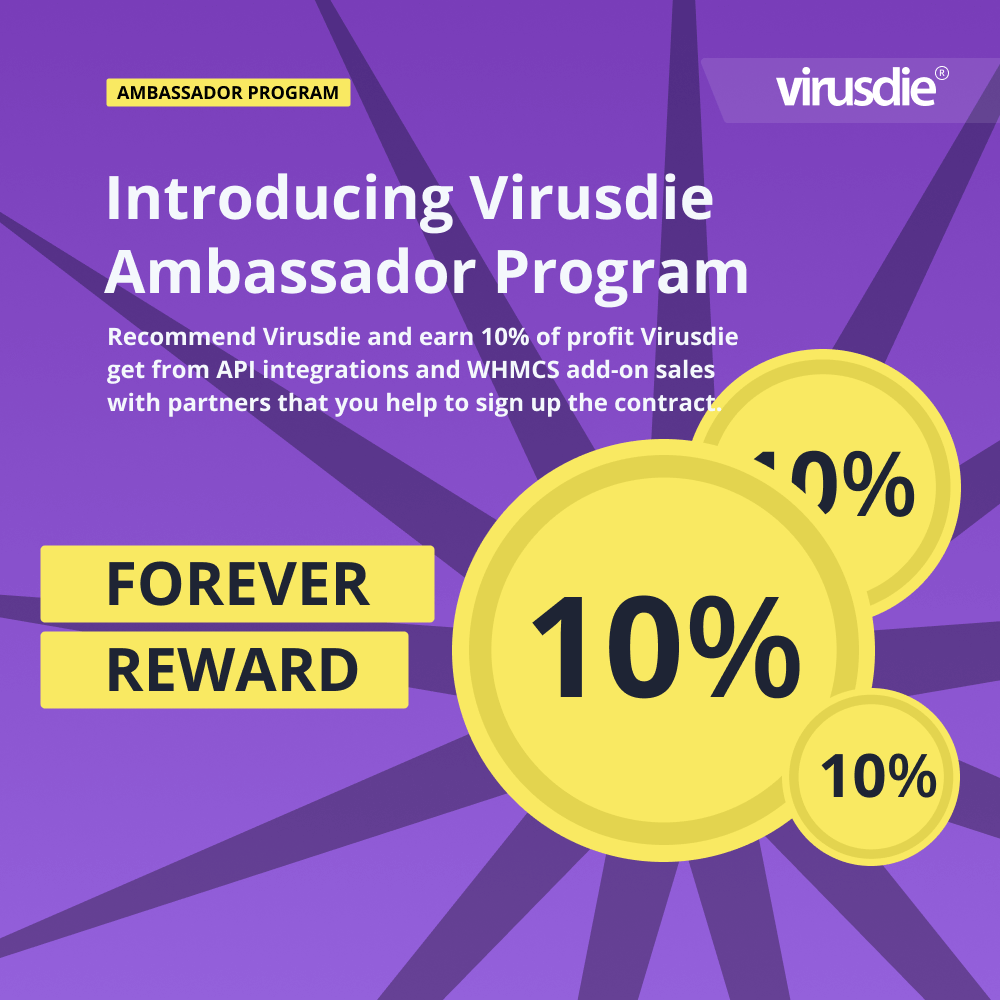 NEW | Introducing Virusdie Ambassador Program. Recommend Virusdie and earn 10% of profit we get from API integrations and WHMCS add-on sales!
Yes, exactly! You may earn 10% of profit we get on sales with partners that you help to sign up the contract. That is how Ambassador Program works. All you need – your personal contacts!
How Ambassador Program works?
– You sign the contract with Virusdie and become Virusdie ambassador.
– You help us connect with your personal or professional network or your friends who are interested in API integrations or WHMCS add-on to help their clients and earn fair dollar.
– You help us sign up a contract with them.
– You get 10% of profit we get from that. Forever! As long as each very contract works.
What's more?
– Monthly payouts;
– Activity tracking.
Learn more about this awesome opportunity and join our crew to help million of people take care of their website security, and help you earn fair dollar as a passive income! Virusdie Ambassador Program! 🙂
——
Join our private Facebook group to get help from other security experts, and share your own web security experiences and expertise. Group members receive exclusive news and offers. They can also communicate directly with the Virusdie team. Join us on Facebook.