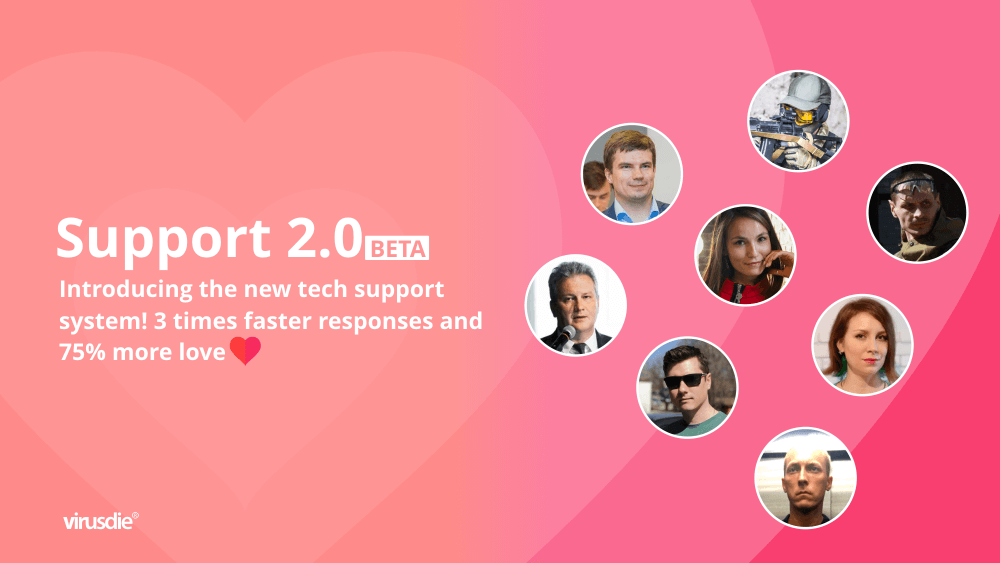 Weekly Update | The new 3-times faster tech support with 75% more love :)
These days, when lot of countries and cities are locked down, you need specific sense of care. And today we intoroducing the new tech support 2.0 BETA – a 3 times fasters support with 75% more love 🙂 A completely new tech support platform let you solve your issues on a new way of calm due to cool new features:
– 3-times faster responses. You 'll get 3-times quicker responses on your requests in average due to the new L1 support layer on our tail and the system of pre-filled answers on FAQ.
– Direct messaging to key people. Your request now can be referred to the right person from Viruside key people team if needed. And you can discuss your issue directly with CEO or Head of SaaS or even with CTO!
– 75% more love! Now avatar under each message automatically available on a chat plot!
– More sense of calm! Now you can simply find in a real time when our team member typing a message to you and message delivered status! The same way you like it in any modern instant messaging apps!
Join our private Facebook group to get help from other security experts, and share your own web security experiences and expertise. Group members receive exclusive news and offers. They can also communicate directly with the Virusdie team. Join us on Facebook.