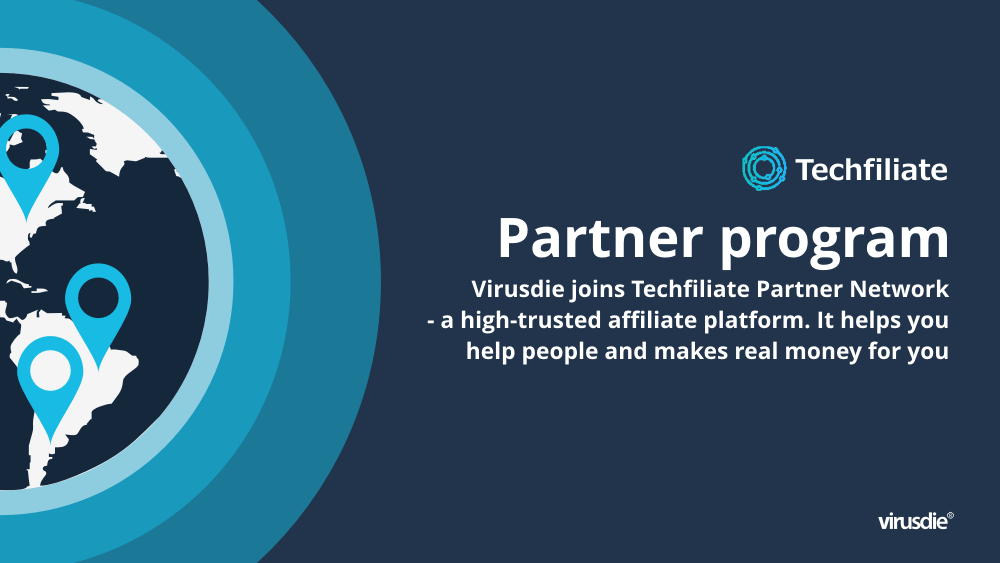 New partner program | Virusdie joins the Techfiliate Partner Network
Get started earn money for you, by helping people discover Virusdie and protect their sites! Now, with a new Virusdie partner program launched by high trusted platform! Today Virusdie joins the highly trusted afiliate network Techfiliate. That means that you have a chance to get started your affiliate business and earn money by helping people find and discover Virusdie.
"We are so excited to announce the launch of Virusdie in the Techfiliate Partner Network. As a veteran in the affiliate marketing agency, I've personally worked with 100s of affiliate programs. We launched the Techfiliate partner network in early 2020 as a way to help SAAS, software, and digital tech companies grow profitably through affiliate marketing. Virusdie is a great fit and we are excited to help their team grow their product sales!" | Matthew Bell, Founder Techfiliate Partner Network.
That is different to our regulat affiliate program you can get directly – that is a partner program from highly trusted platform Techfiliate with a higher comission rate. Join Now!