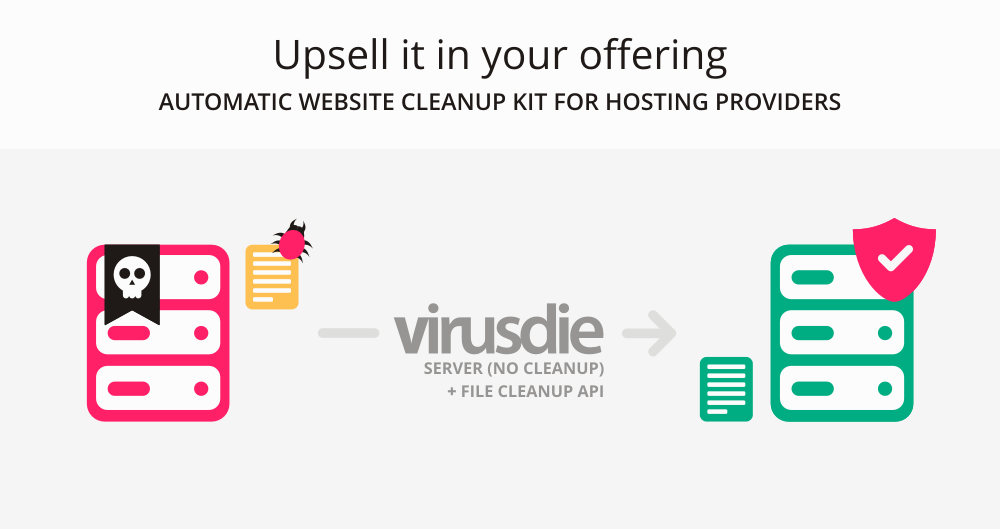 Upsell website cleanup in hosting provider offering
Dear partners and Hosting providers.
We are pleased to inform you that Virusdie' Kit for Hosting Providers is now available to upsell your offering. The Kit is a combination of stand-alone solution Virusdie.Server in a no-cleanup mode and File Cleanup API. With that complex solution you will can take website malware removal and cleanup burden off your shoulders as best you can. Integrate the solition into your billing system and hosting panel to provide automatic malware removal for your Customers on your Shared hosting.
Now you may earn more with automatic malware removal for your customers. Learn more about Kit for Hosting Providers. Write to us at partners@virusdie.com to get a Quote and collaboration principles.
Virusdie Team.