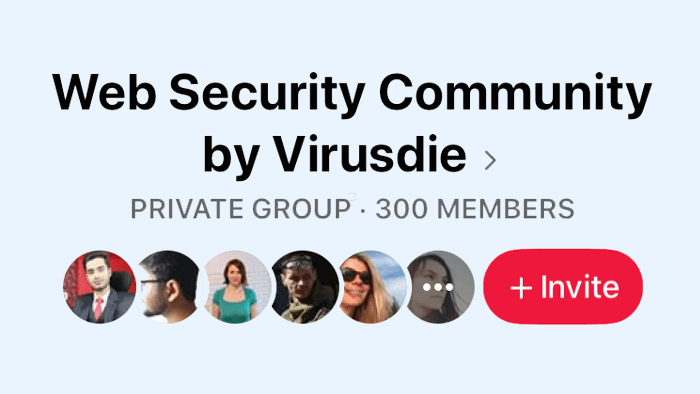 Friday stuff | Virusdie Facebook community hits 300 members in 10 days from the scratch!
Thank you everyone! For your feedbacks, for your activity on Facebook. That is really new experience for us and that is a way to be closer to you. To hear your voices in real time, to feel your aspirations. To catch your needs. And then try to do the all we can with all our passion to make it real for you in terms of Virusdie environment. I believe in people, but 10 days ago that was really hard to imagine for me that it is possible to get started getting really cool suggestions from community so soon! And to find myself that we're already on the same page with you! You know, Viruside is different to traditional boring and feature-overloaded security software. We try to do things in elegant way to save your time, we try to hide all insignificant and boring things into background and make it completely automated. That takes so much time and so much sources. And it is costly. Very costly. So many guys on this field of website securfity and security software vendors call their customers a cold fishes and nerds. They do not want to spend a penny more than necessary. Most of them works because of money, not because of passion to create something beautiful and unprecedented, something harmonious. For some reason, it's even considered acceptable! And they tell us that we are crazy and we do not need to spend so much sourses on our customers, on our friends. But we do that our way – the only way we can. And just your voices helps us stay strong on our way. We do our best to be more than just a software and wrap all of you with our passion. To deliver a top-notch value to you and feel of control over the situation. In all aspects. Through GUI, through support, through design, through performance. Thank you! Join us on Facebook. / Elijah Malyshev, Co-founder and CEO at Virusdie.
We are all here to help Virusdie to become even better so Virusdie help us and our businesses even more than today…and we are on the very good track, I would say. Thx Virusdie Team, thx our dear members, we are building something great here, and we are looking forward to the bright/more secure future for our websites. 😉 / Ivica Delic, Freelancers tools.
NEW CRITICAl VULNERABILITIES OF THE WEEK
– WordPress wpCentral high risk vulnerability. Immediate update is highly recommended. Learn more: WP.Central.CVE
– WordPress ThemeGrill Demo Importer high risk vulnerability. Immediate automatic patch is available and highly recommended. Learn more: WP.TGDemoImporter.CVE
UPDATES AND BUGFIX
1. Now all critical vulnerabilities shows on Virusdie landing page at the bottom news line. And we post it automatically once new detection rule been added into Virusdie anti-malware database! And as always, all new malware detection and removal rules, and vulnerability detection rules updates in place and available automatically for scan engine on virusdie.com in 5 minustes after rules been approved by our expert team.
2. Due to API changes some email templates about low balance was sent without some data. – FIXED.
Join our private group on Facebook to get security experts help and share your web security experience. Members receive special news, exclusive discounts and direct contact with Virusdie team! Join us on Facebook.