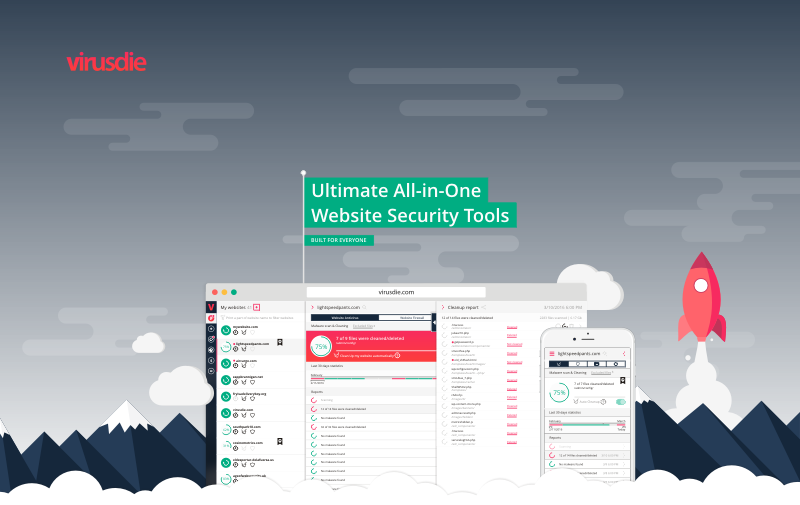 The all-new virusdie.com is already available!
Friends!
The all-new Virusdie.com is available right now! It was a lond way to built really ultimate tools to your website security, but we think we did it the best way! The new Virusdie is amazing, it's just gorgeous! All-new interface, a lot of tiny amazing features, awesome performance. We've upgraded all tools and add some new.

Upgraded:
New tools and features:
Regular expressions & text search
Now magic search is available in Virusdie. You can find any file content on your websites by a simple text request or by a regular expression. And collective operations is available right from search results! It's amazing! It's very cool if you need to find some code in your files manually.
Sites filtering
Now you can filter your websites in site list according to some features: by infections, by sync errors, by blacklisted and by site name.
New UI & UX
We've tried to save interface you know, but improve it for better UX. So, now we have new colors, awesome animation and very comfortable and easy scenarios!
Enjoy new Virusdie!
Virusdie Team.