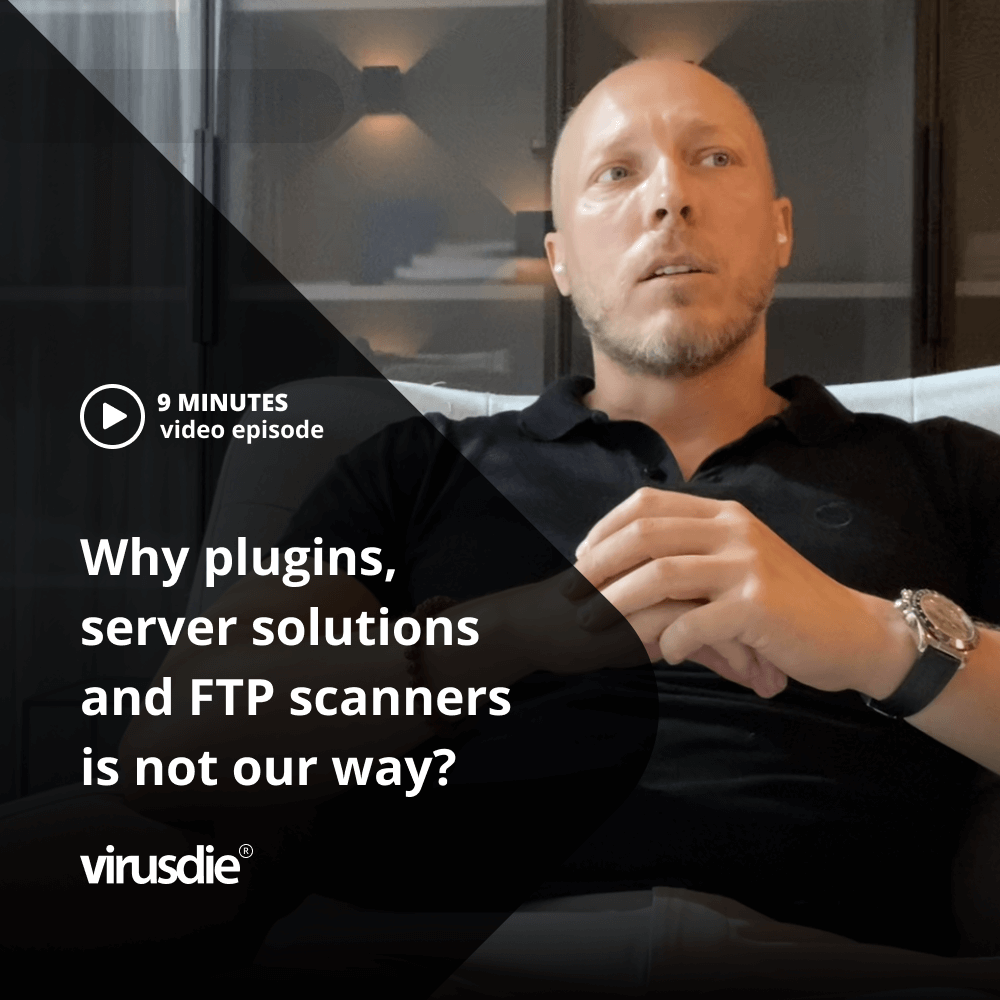 SEP 1, 2023 | Why Virusdie is a cloud solution (SaaS) and not a CMS plugin, not a server-side software and not FTP-scanner?
Hey brave pirates of Virusdie! This is the third video episode we made for you. To be closer to you day-by-day and to be in touch! We try to start to share all we know and all we're looking for in terms of Virusdie project and our life and activities in a big way. That we, we believe, you can get knowledge from us and not just about website security, and not just about our project – but knowledge in a big way that may help you in your life one day. To make your life easier and more that, to make you a little bit more happy person 🙂
In short, this video episode is why we made Virusdie as a cloud solution, how it differ to server-side solutions. Why we use the sync file and not FTP connection. And why Virusdie is not a plugin for CMS as well 🙂
Here is the 3rd episode
About Virusdie technology and why we choose this one way and not any other. Pros and cons for each possible way and our choice. By Ilia Malyshev – Founder and CEO at Virusdie! Watch Episode #3 on YouTube
About Virusdie technology approach: https://virusdie.com/about/
PS.
The next one episode is about technology and features 🙂
Website: https://virusdie.com
YouTube: https://www.facebook.com/groups/WebSecCommunityVirusdie
Twitter: https://twitter.com/VirusdieCloud
Instagram: https://www.instagram.com/virusdiecloud/
Ilia Malyshev,
Founder and CEO at Virusdie.
——
Join our private Facebook group to get help from other security experts, and share your own web security experiences and expertise. Group members receive exclusive news and offers. They can also communicate directly with the Virusdie team. Join us on Facebook.