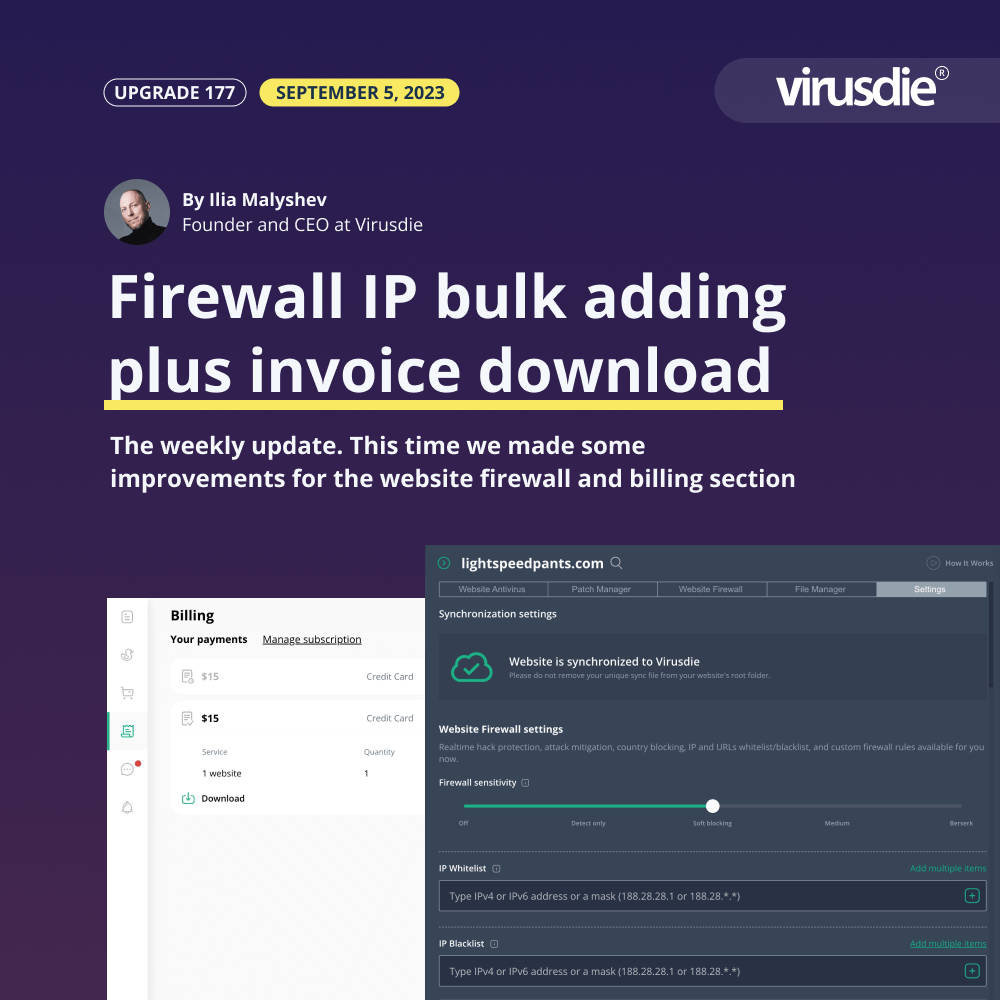 SEP 5, 2023 | Upgrade 177: IP addresses bulk adding at Firewall white / black list, plus invoice download
Hey brave pirates! This week we announcing the improvement for the website firewall feature, and for the billing system as well. The bulk IP adding is what you get now to save your time operating with website firewall white and black lists. Plus invoice download now available to you at Billing section – that helps you get your invoices whenever you need, even you lost your email with invoice link.
Bulk IP adding option for the website firewall
To save your time when you need to add multiple IP addresses at firewall whitelist or blacklist, now you can just upload the list of addresses you need – line by line. And do not spend your time in per-address adding 🙂 To use bulk address adding feature, just navigate to Settings tab for the website you need, on your dashboard, and use the link ADD MULTIPLE ITEMS next to the whitelist and blacklist inputs.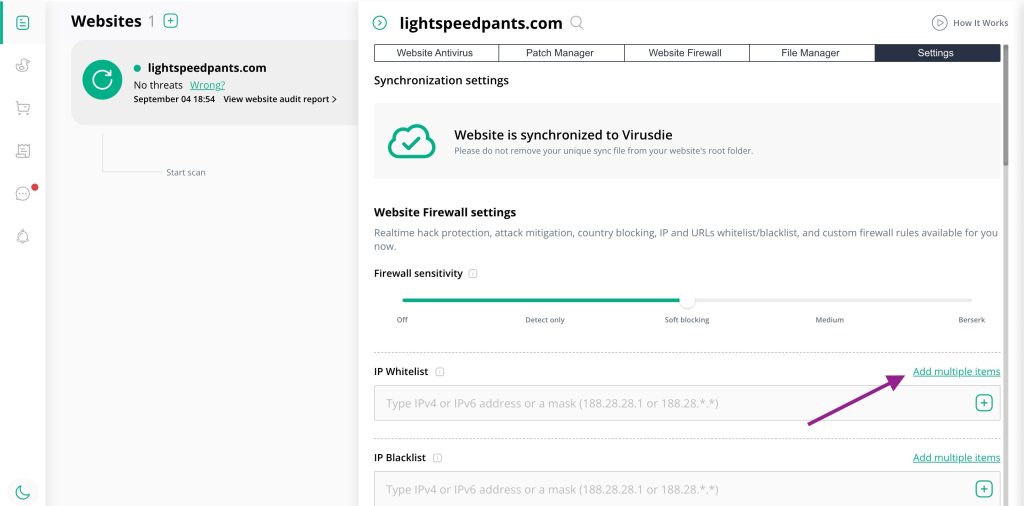 Then, just add or upload the list of IP addresses you need to whitelist or blacklist, line by line, on modal window. This is it 🙂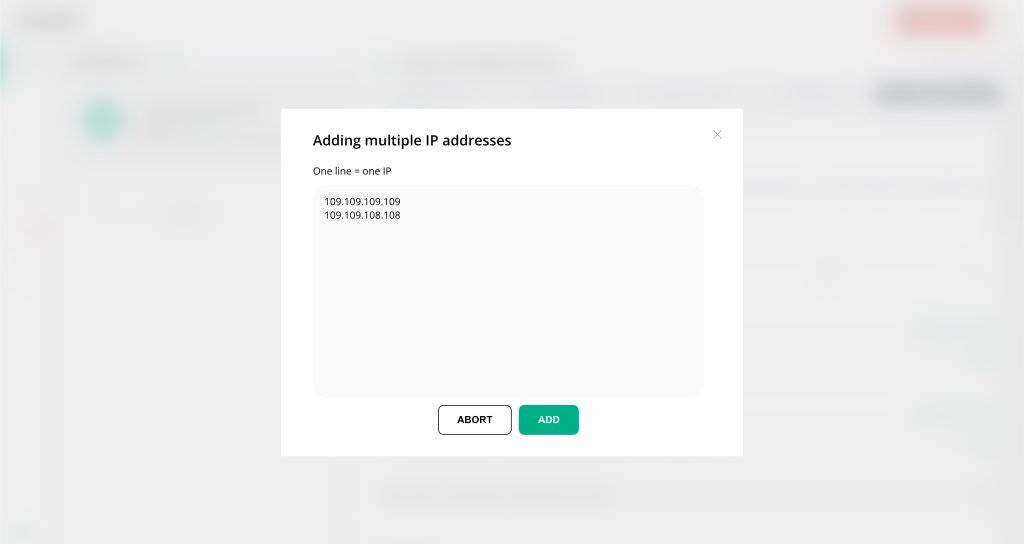 Billing update – invoice download feature
This feature helps you get your invoices even you lost your email with the link previously. To get your invoices just navigate to Billing section (the left menu on your Virusdie dashboard) and then just click on Download icon next to the very payment you need to get the invoice.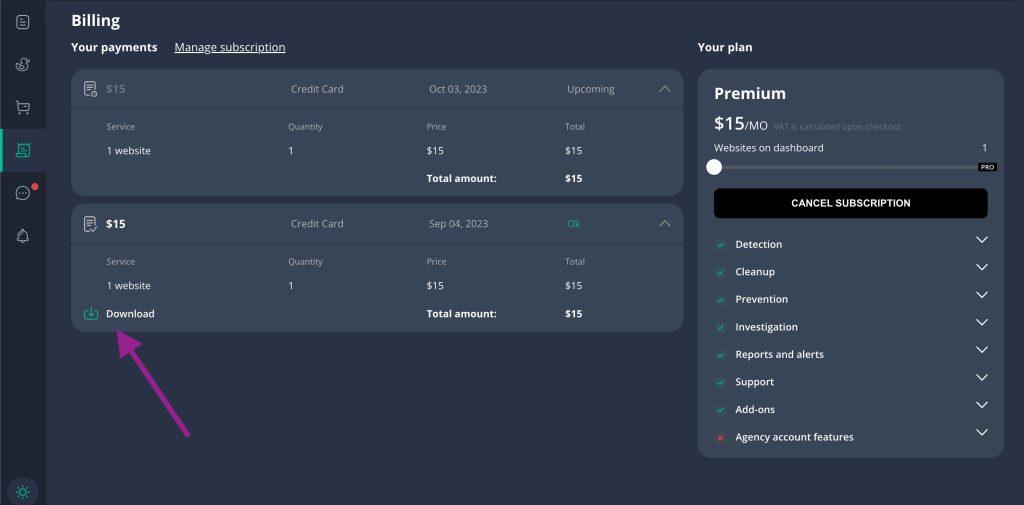 I believe this update helps you save some time 🙂
Ilia Malyshev,
Founder and CEO at Virusdie.
—
Upcoming updates
– The new stable scanners plus the Virusdie core engine to scale the project faster and release new features;
——
Join our private Facebook group to get help from other security experts, and share your own web security experiences and expertise. Group members receive exclusive news and offers. They can also communicate directly with the Virusdie team. Join us on Facebook.