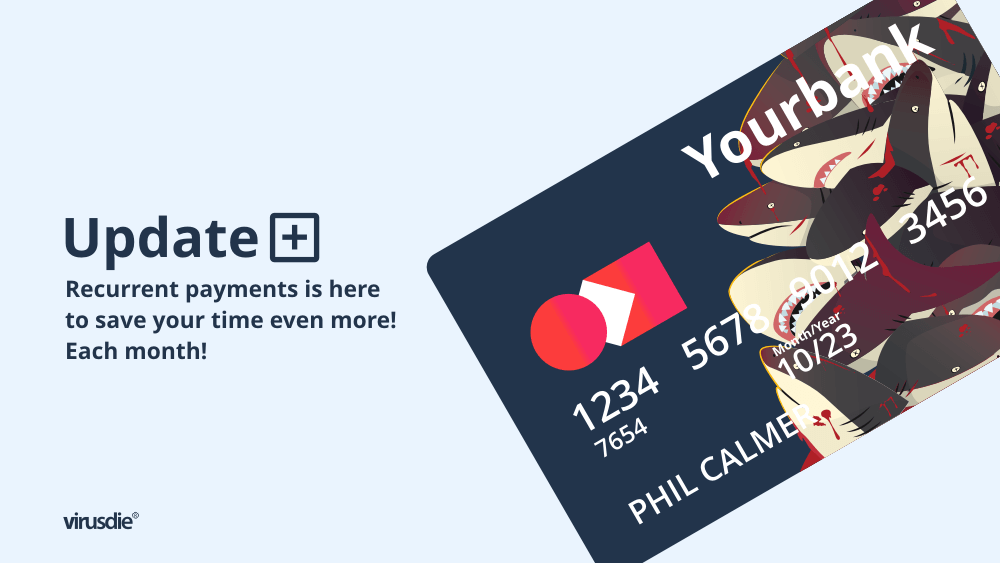 Weekly Update | Introducing automatic recurring payment system
At last, automatic recurrent monthly paynemts available on Virusdie SaaS. That was not so transparent thing for us to move from balance approach to recurrent payments (subscription) approach. But after a month of active testing we see that you are all prefer that to old balance top up approach. What it means? This means, that now all our new clients who join Virusdie SaaS and all clients who have $0 (Zero) balance can link their bank card and then forget about wasting their time they spend to top their balance wach month on Virusdie.com! So, we're moving to a standard subscription approach now on Virusdie.com to save your time! 🙂 If you can't link your card – just ask our support for help.
Join our private Facebook group to get help from other security experts, and share your own web security experiences and expertise. Group members receive exclusive news and offers. They can also communicate directly with the Virusdie team. Join us on Facebook.