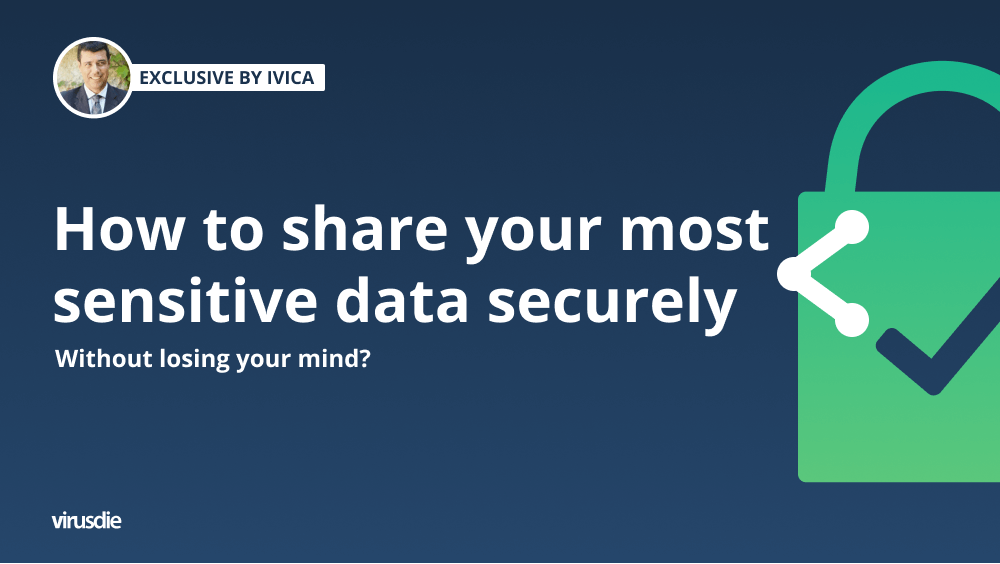 Exclusive by Ivica | How to share your most sensitive data securely (without losing your mind)?
What is File Sharing? It is the act of allowing two or more people who have been given access to the same file to share that file with other people.
There are many ways that you can put your personal or business information at risk when using the Internet. One of the most common ways is through email. Anyone can send an email message to another person without them ever knowing it came from you. Using a free email account for important communications is not recommended. Instead, you should consider another form of communication, such as by phone or face-to-face.
If someone else is monitoring the emails going out from that account, they can see all the email addresses you are sending messages to. This will give them a link to click on to find out who you are and send you an email message. This is called a "phishing" attack and is a very serious form of identity theft.
The more information you reveal about yourself, the more the identity thief knows about you. We have all seen or heard about the news reports about identity theft. Identity theft and credit score ruin have happened to people. For some, their lives have been completely ruined by identity theft.