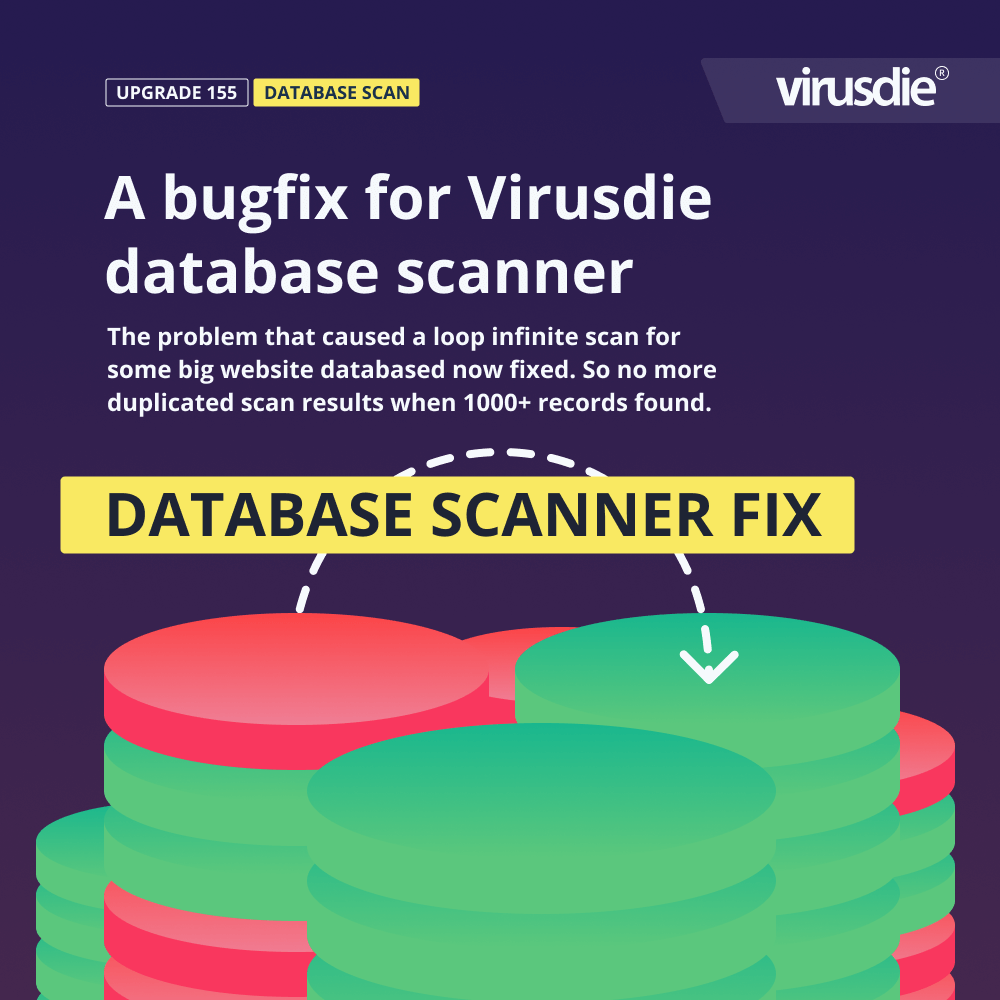 UPGRADE 155 | A huge bug in Virusdie database scan engine just been fixed. No more multiple duplicated scan results.
Hey brave pirates of Virusdie. The big bug in website database scanner just been fixed. That bug caused the multiple duplicated scan results and that may cause some doubts. Like you may got something like 2 infected rows in your website database were detected, but 1200 times. Now that bug fixed and database scanner works properly.
* all these available for new pre-beta Virusdie 2022 only! 🙂
Try Virusdie 2022 pre-beta now
How to try Virusdie 2022 pre-beta? It is simple — just click on big yellow button "TRY BETA" on top of your Virusdie dashboard! 🙂
——
Join our private Facebook group to get help from other security experts, and share your own web security experiences and expertise. Group members receive exclusive news and offers. They can also communicate directly with the Virusdie team. Join us on Facebook.