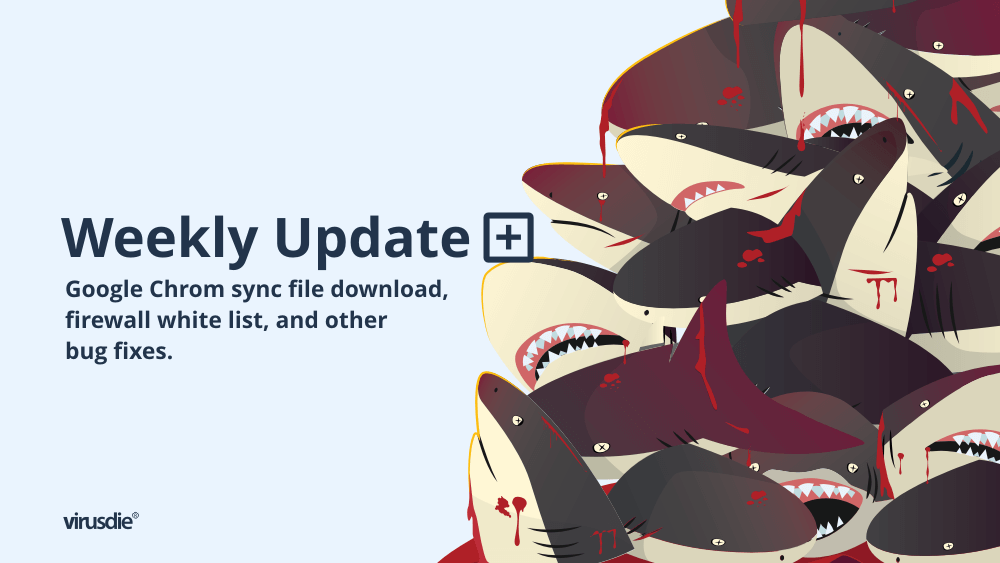 Weekly Update | Virusdie.Cloud bug fix pack for national domains and firewall
This week is a week to fix a number of bugs on Virusdie.Cloud. Bugs with Google Chrome, national domains and other tiny details that annouying you when they're collecting in a kind of a stack day by day.
BUGS FIXED:
1. Google Chrome and Chromium. Alert by Google' browser when you try to download a sync file – FIXED;
2. Website Firewall. Add/remove IP address to firewall' white list from firewall report failure – FIXED;
3. National domains. Problem with adding some national domains on national languages – FIXED (Except Thai domain names. Inwork.);
4. Website Antivirus. A scan progress stop problem on a half, that may occurs in some cases – FIXED (GLUE AI BETA UPDATED).
5. Other things. Other improvements and backend updates.
Join our private Facebook group to get help from other security experts, and share your own web security experiences and expertise. Group members receive exclusive news and offers. They can also communicate directly with the Virusdie team. Join us on Facebook.